Nine Nepalis reached the top of Mount Everest on Wednesday, the first group of climbers to summit the world's highest mountain in two years after deadly disasters forced a shutdown.
The team reached the summit at 5:02 pm (1117 GMT) while fixing ropes for foreign climbers, who will try later this week to ascend the mountain, hit by tragedy in 2014 and 2015. "A team of nine Nepalis have set the route and reached Everest's summit," Nepal tourism department director general Sudarshan Prasad Dhakal told AFP.
"This opens the doors for other climbers to reach the summit as well. This is very good news after two years of disasters and has shown that the road up Everest is safe," he said.
Hundreds of climbers abandoned the mountain last year after an earthquake-triggered avalanche killed 18 people at Everest base camp. Only one climber conquered the peak in 2014 after an avalanche killed 16 Nepali guides. China's Wang Jing reached the top after using a helicopter to transport tent equipment to higher camps following the closure of the year's climbing season.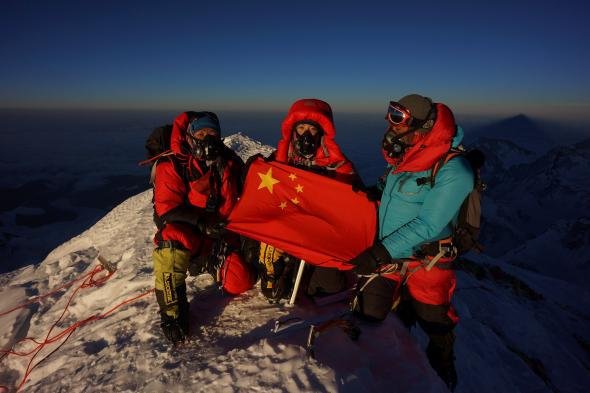 Hopefuls are now massing at different camps on Everest after Nepal issued 289 permits to mountaineers for this year's brief spring climbing season, which runs from mid-April to the end of May.
(Feature image for representative purpose only | Source : AFP)