Video indeed is the future of the internet. By 2017, video will account for 69% of all consumer internet traffic according to Cisco. Facebook knows it too, and that's why it wants to conquer this domain.
Given the fact that India is one of its most important markets, the social media giant is now going to soon start testing the offline video download feature here. 
Though smartphones and mobile internet are on the up in India, users struggle with limited network connectivity and high data rates. That's why Facebook has planned its pilot test for offline mode here. A TechCrunch report says that Facebook has sent out emails to select media partners, pointing out it will start testing the feature from July 11.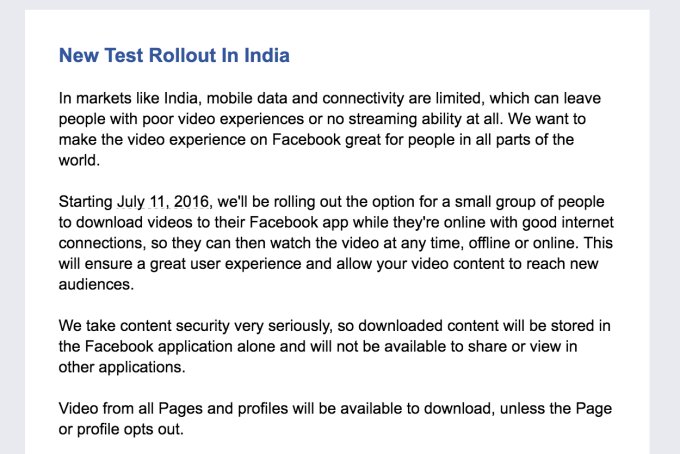 So, if this feature is rolled out, users in India will soon be able to download a Facebook video within the app itself and view it even when there is no internet connectivity. But only the original videos posted on personal Facebook profiles and pages will get the offline video download option.
Facebook users who want to opt-out of its new video download option for offline viewing can do it via their Page's Content Distribution setting.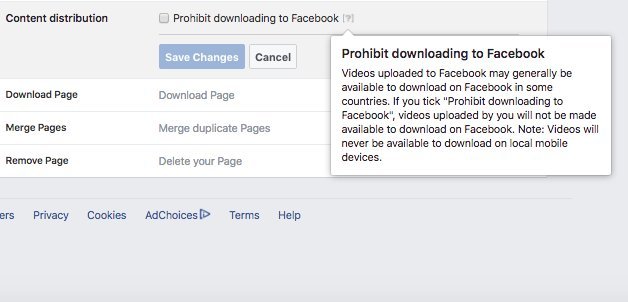 To combat the issues of Privacy, the downloaded videos will be stored right within the Facebook application, instead of the phone's local storage. 
This move is similar to YouTube, which announced its "Smart Offline" video downloads program for India last month. So, with this feature, Facebook is taking its rivalry with YouTube a notch higher!