A North Korean submarine fired a ballistic missile on Wednesday that flew about 500 km (311 miles) towards Japan, a show of improving technological capability for the isolated country that has conducted a series of launches in defiance of UN sanctions.
The missile was fired at around 5:30 a.m from the coastal city of Sinpo, where satellite imagery shows a submarine base is located, officials at South Korea's Joint Chiefs of Staff and the Defence Ministry informed.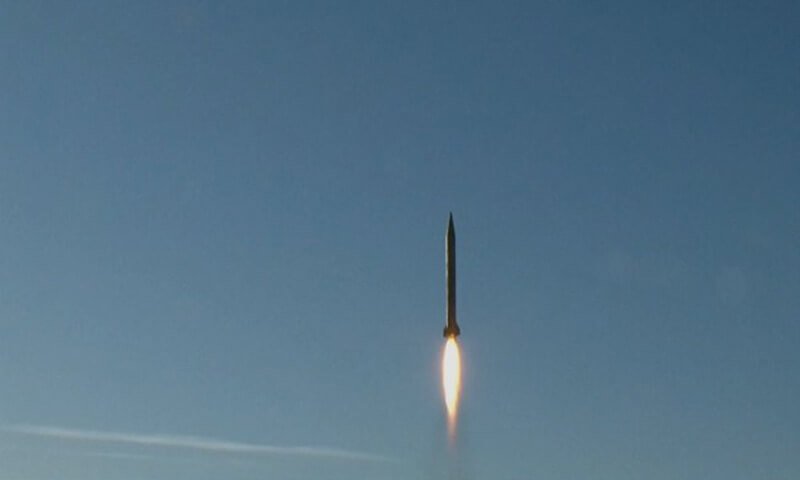 The projectile reached Japan's air defence identification zone (ADIZ) for the first time, Chief Cabinet Secretary Yoshihide Suga told a briefing, referring to an area of control designated by countries to help maintain air security.
The distance of the flight indicated the North's push to develop a submarine-launched missile system was paying off, officials and rocketry experts said.
North Korea's "SLBM (submarine-launched ballistic missile) technology appears to have progressed," said a South Korean military official.
The U.S. Strategic Command said it had tracked what it believed to be a KN-11 submarine-launched ballistic missile and confirmed it flew about 300 miles.
"I think it was probably successful," said Jeffrey Lewis of the California-based Middlebury Institute of International Studies. "We don't know the full range, but 500 km is either full range or a full range on a lofted trajectory. Either way, that missile works."
The launch comes two days after rival South Korea and the United States began annual military exercises in the South that North Korea condemns as a preparation for invasion, and has threatened retaliation.
China's Xinhua news agency said the launch could be seen as a response to the drills, calling the exercises "a dangerous game."