The video shows him walking towards a boy and girl with a piece of cake hidden behind his back visible only to the viewers. He speaks to them and when they least expect it, he smashes the cake into the face of the boy and kisses the girl on the cheek. The boy gives chase, but he jumps over a fence and shows the boy the finger before running off. 
'The Kissing Prank' video by Sumit Verma on the Youtube channel 'The Crazy Sumit' got lakhs of views. His channel has over 1.5 lakh subscribers.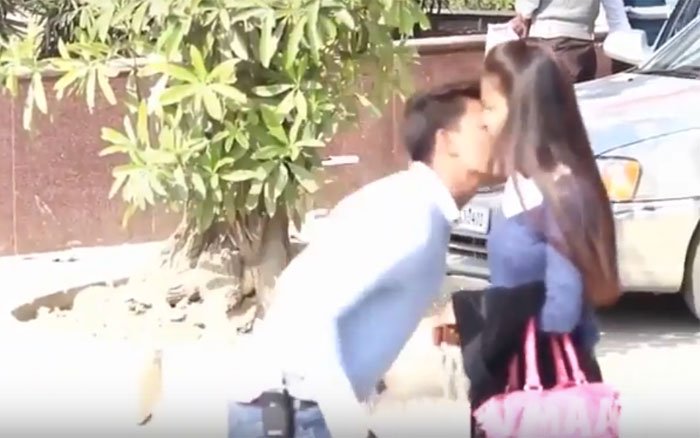 The idea of a prank show isn't new to India but the kissing video made the most headlines when the 'kissing prank' video sparked national outrage. After reports of multiple molestations in Bengaluru on New Year's Eve, the video was held up as an example of molestation and non-consensual contact. 
Sumit Verma, the 20-year-old who runs 'The Crazy Sumit' channel, quickly issued an apology video and took down the offending video. But he was arrested by the Delhi Police and booked under the Information Technology Act. 
But Sumit is hardly the only prankster from India on YouTube. In the past two years, several new YouTube channels have come up that are focussed only on pranks. So why are there suddenly so many?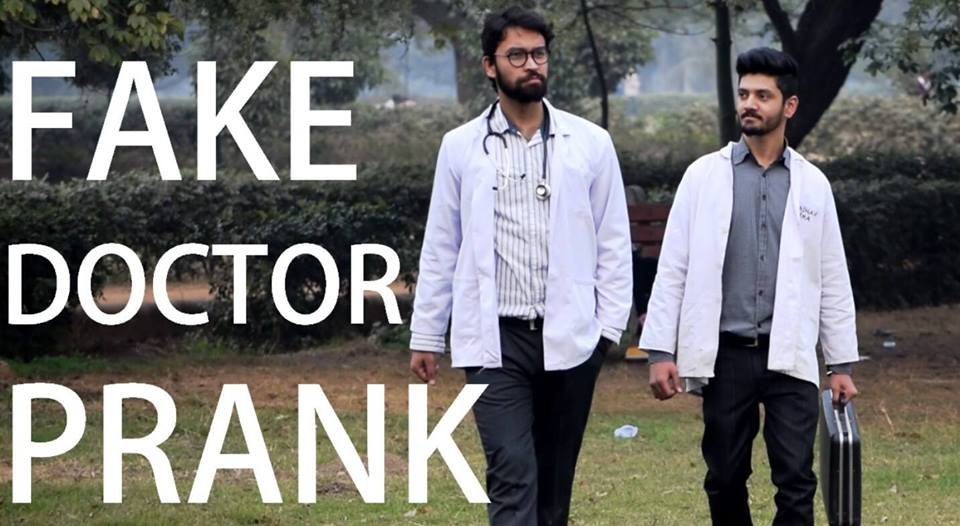 A stepping stone
"We started doing this in college, and the main objective is to have fun," Anmol Gupta, the 19-year-old founder of Phrank TV, told ScoopWhoop News. 
Many of those behind these channels grew up watching international prank shows like Just For Laughs – Gags on TV, and shows on Indian television such as Chupa Rustam and MTV Bakra. Among those who inspire them are YouTubers such as Ed Bassmaster and Roman Atwood whose pranks are wildly popular. Atwood's channel RomanAtwoodVlogs has 3,029,587,345 views and over 11 million subscribers. 
In India some of the leading prank channels include TroubleSeekers with over 3 lakh subscribers, AVR Pranks with over 2 lakh subscribers and PhrankTV with over 60,000 subscribers. Most of their videos average over 50,000 views, the more popular videos can get over 10 lakh views or more.
But prank videos are not just a quick way to get some fame, some of them see it as a stepping stone for a career in films or television.
"If someone gets noticed from YouTube and goes on to get a job, then good for them! After all, we are all ultimately looking for platforms to display ourselves, right?" Anmol said.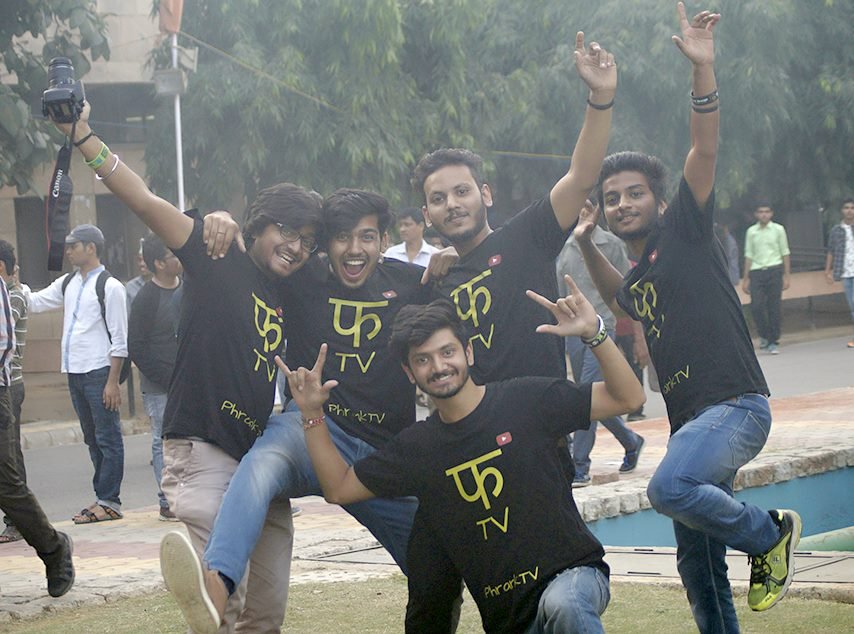 The pressure to please 
The videos are also a source of income and the makers of these videos make a fair bit of money thanks to YouTube which pays them depending on the number of views. Production costs are kept low. Many of the videos are shot on cameras or mobile phones. In some cases friends double up as production crew.
In an interview before his controversial video, Sumit had said that with the right number of videos and subscriber base, prank video makers could make anywhere between Rs 30,000- 40,000 per month. For those running these channels, many of whom are in their late teens and students, that's no small amount. 
And the more outrageous the prank, the more the views. 
"You have to give the audiences what they want," Sumit had said in the interview.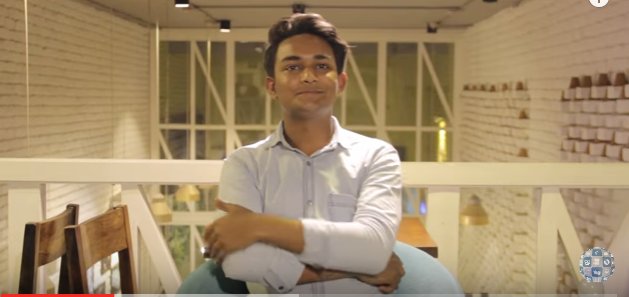 Rahul Sharma, the member of another prank channel Trouble Seekers Team, says consistency is key.
"You get like 0.3 dollars per 1000 views. You can only survive if you are getting millions of views and to gain a such a loyal audience you need a lot of hard work and consistency," Sharma said.
"With great fan following comes great responsibility," he said. 
"We have spoken against such pranks and the funny thing is no other big prank channel had the guts to come out and be vocal about it because they themselves have done shit like that." Sharma said.

'We do not consider hitting a girl's face with cake funny. But some idiots do! And people watch the videos too." he said. 
But Cyrus Broacha, who broke new ground with his prank show on MTV called Bakra, feels that the 'kissing prank' video was blown out of proportion. Broacha, who presently anchors spoof television show The Week That Wasn't, said only the affected women had a right to file a complaint. 
"The modesty of a person is never to be messed with. If a person concerned gets offended, they have all the rights to go up and take legal action, and as an artiste the prankster has to face charges. However, it is not up to everyone else to decide whether a person's modesty was tampered with," he said in a telephonic interview from Mumbai. 
"When you watch a cricket match, you expect to watch some cricket. Likewise, when you are watching a silly candid camera prank show, you need to expect silly pranks without taking offence," Broacha said.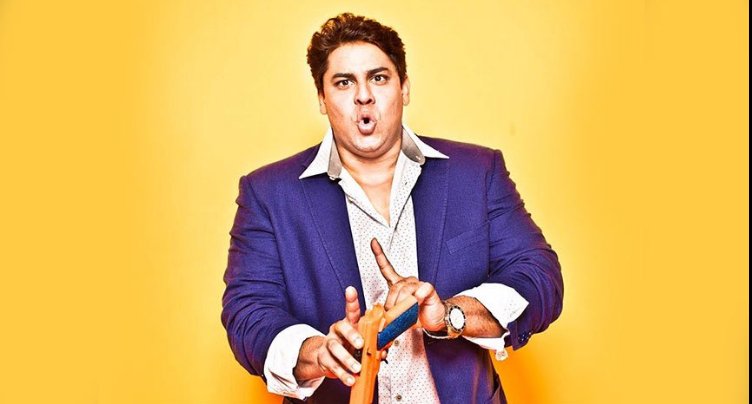 But he admitted it is difficult to ensure people don't go overboard to pranks. 
"But of course, this is India, where a director like Sanjay Leela Bhansali gets beaten up for making a Padmavati. You never know who is watching to take offence," he said. 
What next?
But Broacha does have another problem. He feels that many of the new pranksters aren't really doing anything innovative. He pointed out that the 'kissing prank' which caused so much uproar was not really new at all, but had been a regular on the Canadian Just For Laughs: Gags show. 
"These guys have to come up with new ideas to prank people. They are still borrowing from TV shows like JFL and others, which ran in the 90s," he said in a telephonic interview from Mumbai. 
Broacha feels the newer lot need to think out of the box.
"There is so much in Indian politics right now that it would make for good candid camera content. The young ones need to look around and observe more. And not revolve just around a particular strain of comedy like girl/mom reactions, which are already done and dusted," he said. 
Feature Image Source: YouTube