Balamurugan, and his wife Purnima, looked like any other married couple come to offer prayers at the Lord Venkateswara temple in Tirumala. The only difference between them and the others was that they were carrying a diamond-studded crown worth Rs 1 crore. 
The Lord is not new to receiving diamond crowns. Former Karnataka minister G Janardhana Reddy had offered a diamond-studded gold crown worth Rs 45 crore at the temple a couple of years back.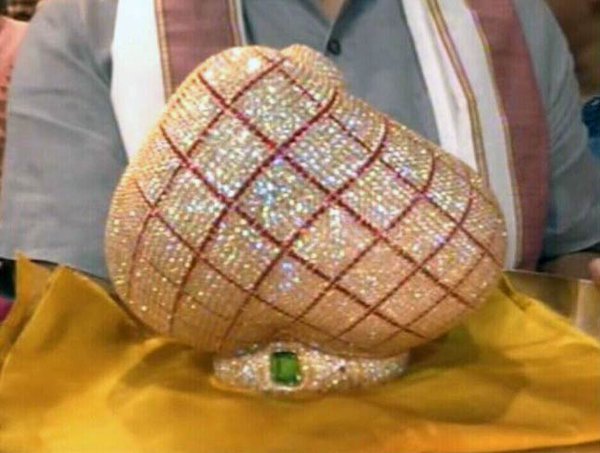 But the rest of the devotees are famed for their offerings too. The temple does get offerings of almost one tonne of gold every year. Phew!
(All images sourced from Twitter)