Rejecting suggestions that Shiv Sena was unhappy with allotment of two Minister of State berths, party chief Uddhav Thackeray Friday said it was in line with the earlier formula agreed to with the BJP and Sena did not ask for a Cabinet berth or indulge in any "blackmail".
Thackeray also downplayed his skipping the swearing-in ceremony, where Chief Minister Devendra Fadnavis inducted 10 new faces in the ministry and elevated BJP's Ram Shinde to Cabinet rank, leaving the bickering ally Sena to settle for two additional MoS.
"There is no need to think of any weird reason as to why I did not go for the (oath taking) ceremony. What needs to be remembered is that when the Sena joined the government, we had made a particular formula. According to that, we have got the two MoS berths. That was the assurance given to us then (by the BJP) which was fulfilled," Thackeray said.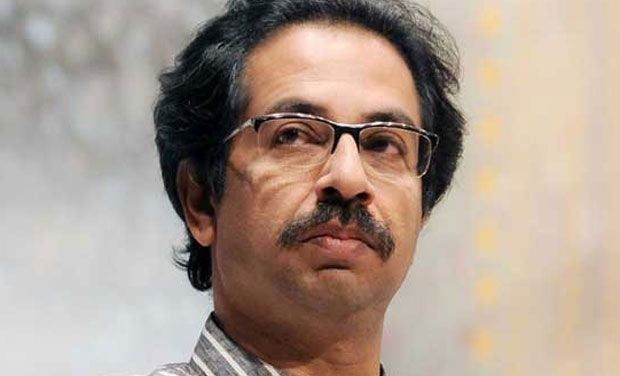 He was speaking to reporters here after his visit to the BMC-run Nair hospital.
He said the "speculation" that his party was refused a Cabinet berth by the BJP was planted by Opposition parties, which did not want the Sena to be a part of the government.
"We did not ask for a Cabinet post. Whatever was decided then, is happening now. I think, may be, there are some people who did not want us to be a part of the government are feeling bad that we ended up being a part," he said.
The Sena is not helpless, he said while asserting that the party never engaged in "blackmailing" its ally.
"There is no question of us being helpless. Had it been so, we would not have said no to the minister's post offered to us in the central government. Had we engaged in blackmailing, we would not have been going about with the previous formula," he said.
"If somebody feels that we had made any new demand (of a Cabinet berth) nothing of that sort has happened," Thackeray said.
The exercise raised the strength of the ministry to 41, of which 27 are from the BJP, 12 from Shiv Sena and two from minor partners Rashtriya Samaj Party and Swabhimani Party.
(Feature image source: PTI)