US President Barack Obama is known to have an appetite for a lot of things including handling the most powerful country on earth and reassuring allies amidst an espionage fiasco. But Obama shows that he can develop an appetite for more things that many might avoid. Well he is the POTUS, after all.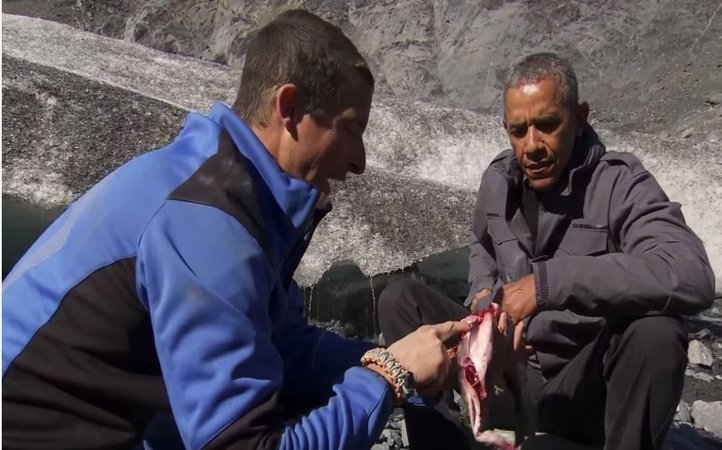 Good old Barack was pushed towards the edge by well known British adventurer Bear Grylls. While on an adventure in Alaska, Grylls offered the President a Salmon which was left half eaten by an Alaskan bear.
Obama, despite the initial surprise, pops a few chunks in his mouth and finds it tasty. He even suggests a few crackers to go with the fish. Like a boss.
Yes He Can is precisely the kind of response one should expect when throwing a challenge at Mr. Obama!