After tragic pictures of an Odisha tribal man carrying his dead wife, another gut-wrenching incident has emerged from the state.
Some hospital workers, in a bid to fit a woman's corpse into a sack, broke its bones by standing over it and then tied it to a bamboo pole to be able to take it away, reports Indian Express.
The incident happened in Odisha's Balasore district after an 80-year-old woman was knocked down by a goods train while crossing a railway track after alighting from a train at Bahanga railway station. She was taken to the Soro Community Health Centre, where she was declared dead by the doctors.
Although the railway police was well aware of the incident, two of its personnel reached the hospital after a delay of 12 hours. The body had to be taken to the Balasore district hospital for post-mortem, but no ambulance was available.
The personnel on arrival negotiated with the auto driver to take the body to the railway station but on finding the fare too high asked the hospital workers to carry it. 
"The auto driver asked for Rs 3,500 while we cannot spend more than Rs 1,000 for such purposes. I had no other option but to ask some Grade IV workers of the Soro CHC to carry it," Soro GRP Assistant Sub-Inspector Pratap Rudra Mishra told Indian Express. 
The workers found it difficult to tie the body that had stiffened due to the delay. So, they broke it at the hip, wrapped it in a sheet and tied it to a bamboo pole before carrying it to the railway station. 
"They carried my mother in a broken condition. I am helpless to do anything. I pray to the authorities for justice," woman's son Rabindra Barik told NDTV.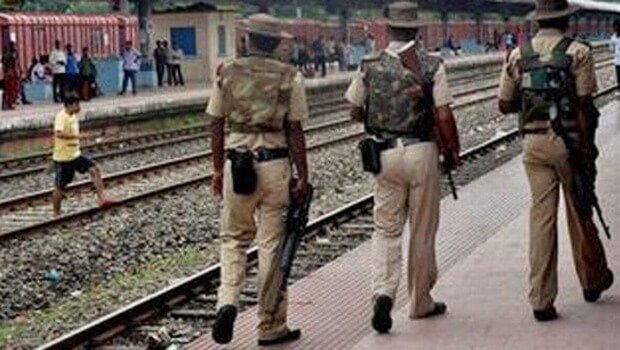 Taking suo moto notice of the case, Odisha Human Rights Commission B K Mishra on Thursday asked the district collector of Balasore and Inspector General of Railway Police to start an inquiry into the matter and submit a report within four weeks. 
"Copies of the both the press clippings be sent to the I.G. of Police, Railways, Cuttack and Collector, Balasore for facilitating the enquiry," Justice Mishra said in the order.
Meanwhile, the Kalahandi district administration had on Thursday ordered a probe into the matter where Dana Majhi, a tribal man from Kalahandi, had to walk 10 km carrying his wife's body on his shoulder after failing to get a vehicle from a government hospital. The inquiry reports later gave a clean chit to the hospital authorities. 
After the incident, Odisha CM Naveen Patnaik on Thursday launched a scheme called Mahaprayan Scheme under which dead bodies of poor people will be taken from hospitals to homes free of cost. The service would be available at 30 district headquarters hospitals and 3 Government medical colleges.
(Feature image source: Twitter/@indianexpress)