They say the whole world loves a lover, but in Newport, Rhode Island, at least, not everyone is fond of the so-called 'love locks' that sweethearts are leaving along the resort city's famed seaside Cliff Walk.
Hundreds of padlocks left behind by tourists as romantic tokens now cover sections of a chain-link fence along the route. Each is meant to represent the bond lovers shared during their visit. By custom, the key is thrown away.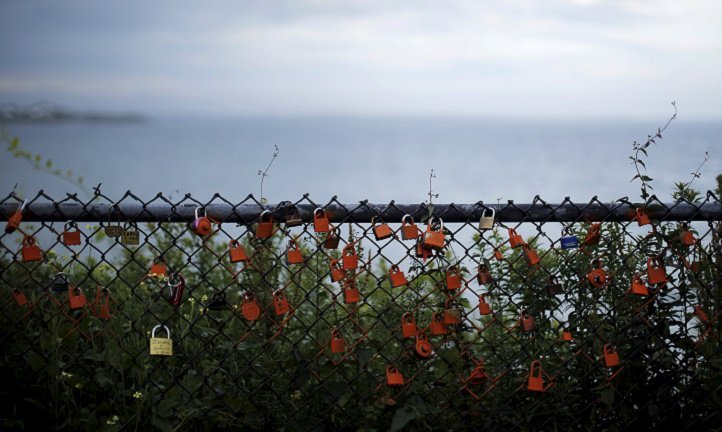 "When the locks first started to appear a few years ago, we didn't pay much attention," said Robert Power, the city's Cliff Walk Commission 's chairman. "They were pretty nondescript and you hardly noticed them. But now someone has spray-painted them bright orange."
The 'love locks' trend began in Europe about 10 years ago, and has since spread around the globe. Some are enchanted by the sight of lock-festooned bridge railings. Others call the dangling padlocks a blight, comparing them to graffiti.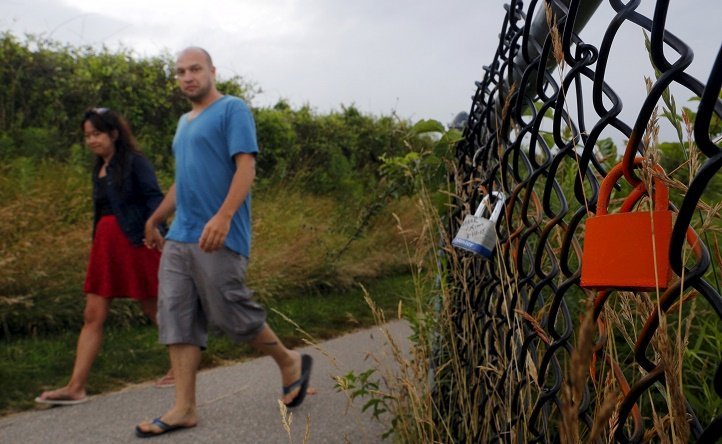 In Newport, Power suspects a vigilante wielded a paint can to force the commission to take action. "It's targeted vandalism," he says.
The commission has also added a plea to its Facebook page: "Please refrain from placing locks on the fences along the Walk – they despoil the experience and views for all."
The Cliff Walk, a 3.5-mile (5.6-km) trail, is one of Rhode Island's most popular attractions, drawing thousands each year. On one side, walkers see the Atlantic stretching to the horizon; on the other are Newport's renowned Gilded Age mansions.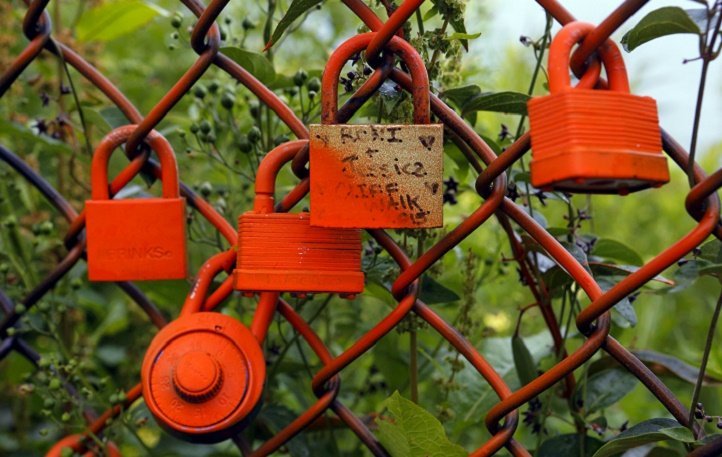 Dislike of love locks is not just a local phenomenon.
In Paris, workers recently removed 45 tons of love locks from the famous Pont des Arts. Plexiglass has replaced metal grills on the bridge's railings to stop visitors from attaching more.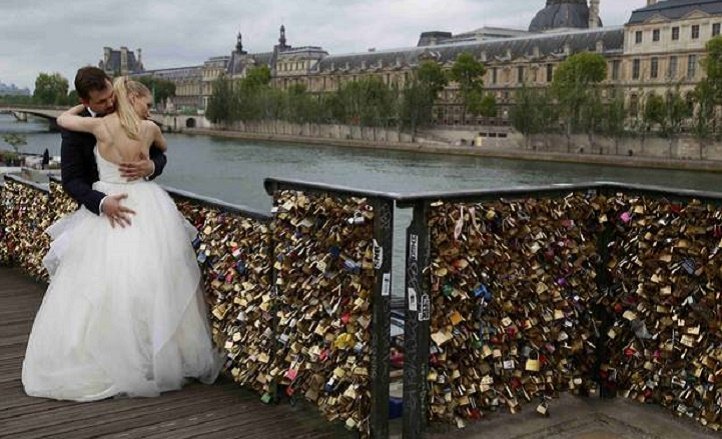 In Florence, the city ordered more than 5,000 locks removed from the Ponte Vecchio. Officials called the tokens unattractive and said they scratched the bridge's metal structure.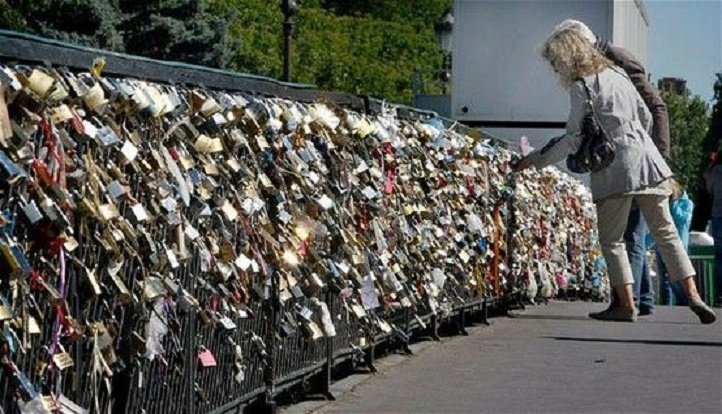 In New York, state workers have cut hundreds of locks off the Brooklyn Bridge.
Elsewhere, love locks are welcome. In Edinburgh, the city placed four grates on the Forth Road Bridge and invited visitors to attach locks. A local charity sold padlocks at the site to raise funds.