Former J&K Chief Minister Omar Abdullah on Tuesday took a dig at Prime Minister Narendra Modi's comment on current turmoil in Kashmir saying that the development will not solve the Kashmir issue.
Reacting to a tweet by the PMO, the National Conference working president tweeted:
Here in lies the crux of the problem – the unwillingness to accept that development doesn't solve all problems. https://t.co/FCFg1NOfpt

— Omar Abdullah (@abdullah_omar) August 9, 2016
He was reacting to the Prime Minister's speech at Bhabhra in Madhya Pradesh where he said and later PMO tweeted, "Be it the Jammu and Kashmir government under Mehbooba Mufti or the central government, we are finding solution to all problems through development."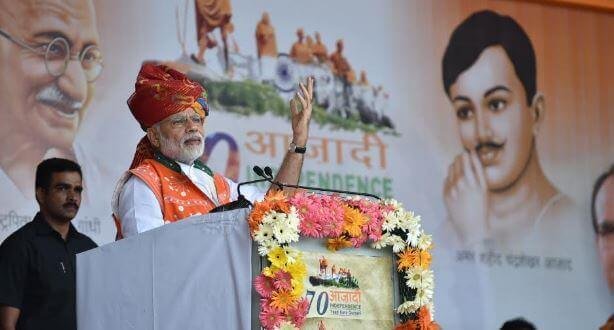 A day ago, Omar had tweeted about the irony of PM Modi's pitching for 'K' for Khadi at the town hall meeting on June 6 and forgetting all about 'Kashmir. 
Immediately after the Prime Minister broke his silence on the issue, Omar had merely tweeted "finally" but, in a subsequent tweet, voiced his disagreement with Modi's view that development was the panacea for all problems, including the vexed Kashmir issue. 
The National Conference has been insisting that the Kashmir problem was a political and not merely a law and order issue which required a dialogue with all stakeholders. 
Earlier, a National Conference spokesman reacted cautiously to the Prime Minister's apparent willingness to hold dialogue to end the over a month-long strife in the Valley, saying it would wait for "action" and mere words were not enough. 
The spokesman said, Kashmiris have been "fed with words for long" and "we only hope that the words now get translated into action" and the unrest is brought to an end through a process of dialogue.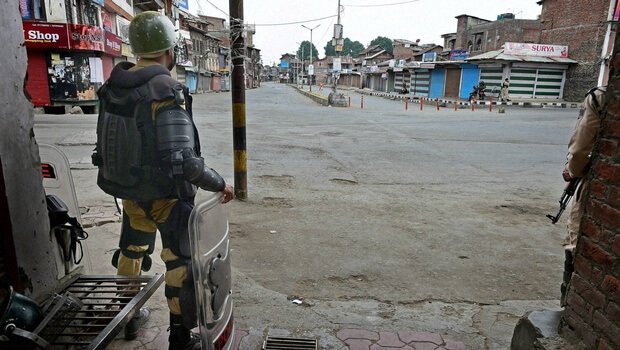 "While we welcome the statement of the Prime Minister on Kashmir, it should have come much earlier," the spokesman said. 
The Prime Minister on Tuesday broke his silence on over-a-month-long unrest and attempted to reach out to the people of restive Kashmir and indicated willingness to hold dialogue in the spirit of of 'insaniyat (humanity), jamhuriyat (democracy) and Kashmiriyat', enunciated by former Prime Minister Atal Bihari Vajpayee. 
The Valley has been on the boil for over a month now following the killing a Hizbul Mujahideen militant Burhan Wani on July 8.
(Feature image source: PTI)