Every day we keep reading instances of how the Hindu-Muslim divide fuels tensions in the country. But even as the nation becomes 'intolerant', there are still stories of communal harmony which kindle some hope.
The management of a 200-year-old Shivalya temple in Lucknow has decided to do something different on the occasion of Mahashivratri by honouring Noorul Hasan, a Muslim, for his tireless services, says this report by Hindustan Times.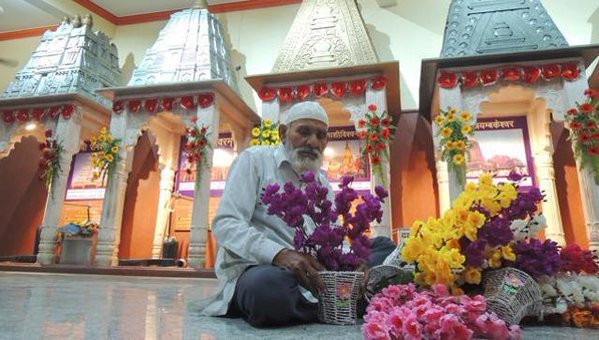 Not only that, Lucknow's mayor, Dinesh Sharma, will also felicitate the 75-year-old businessman who has often been called 'Nandi' (an ardent follower of Lord Shiva) by the Temple Trust, because of his contribution towards the religious establishment.
Hasan, who is fondly called chacha lives close to the temple. He and his family have been closely associated with the establishment for years, contributing significantly towards its restoration, temple authorities said.
An office bearer of the temple sang praises of the humble old man, saying,
 "Hasan has been doing all he can for the temple, providing space for the preparation of the 'bhog' (temple food), ensuring water supply from his house for the 'abhishek', monitoring its day-to-day activities and playing an important role in the trust's decisions."
In times when the intolerance debate is rife, we need such stories which celebrate the real unity in India's diversity.
(Feature Image Source: Twitter/HT)