Asian Games discus throw gold medal winner Seema Punia on Sunday qualified for the Rio Olympics with a 62.62m effort at the Pat Young's Throwers Classic 2016 at Salinas (California) in the United States.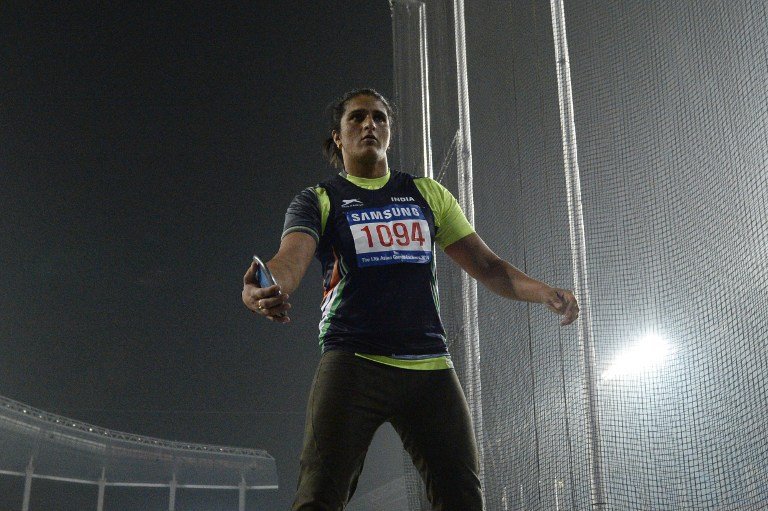 The 32-year-old Seema crossed the Rio Games qualification standard of 61.00m at the Hartnell College Throwers Complex with her season's best effort of 62.62m.
She won the gold in the event and in the process pipped 2008 Olympic discus throw champion Stephanie Brown-Trafton of United States of America for the gold.
JUST IN! #JSW's Seema Punia qualifies for @Rio2016 with a throw of 62.62 meters at the Pat Young Thrower's Classic in Salinas, California!

— JSW Sports (@jswsports) May 29, 2016
This will be Seema's third Olympic Games appearance having taken part in 2004 and 2012 where she failed to get past the qualification round on both the occasions. She is the 19th Indian track and field athlete to have qualified for Rio Olympics.
Seema, now training in the United States with funds provided by the Sports Ministry under the Target Olympic Podium Scheme, had won a gold in the 2014 Asian Games in Guangzhou, China with a throw of 61.03m. She had also won a silver in the 2014 Glasgow CWG Commonwealth Games with an effort of 61.61m.
The Haryana-based athlete has a personal best of 64.84m which she did way back in 2004. She had also won a silver in 2006 Melbourne Coomonwealth Games and a bronze in the 2010 Delhi CWG. She has over 10 career marks over 61.00m.