The men's hockey team and army rower Dattu Baban Bhokanal lit up an otherwise gloomy opening day of competitions for India at the Rio Olympic Games. 
With all eyes on Jitu Rai, considered India's biggest medal hope, there were hopes that day one will see India reach the podium. But it was not to be as he finished 8th in the final.
(Highlights, buzz and more: Click here to find out how the day panned out for India)
India's big hope, Jitu Rai, disappoints – Full Report
Jitu Rai finished his qualifying with a scintillating set of seven 10-pointers to make it to the final after an inconsistent start – but his poor form carried into the final as he crashed out within minutes with a paltry score of 78.7.
The 10m air pistol final starts with two series of three shots each – it is here that Jitu faltered, scoring just 29.8 and 30 in each. That meant he had to outclass Russian Vladimir Gontcharov to avoid elimination, which he failed to.
So while his exit came in disappointing style today, Jitu will be back in action on 10 August at 5.30 PM – as he and Prakash Nanjappa take the field for India in the qualifiers of the 50m pistol event.
Leander crashes out, lashes out – Full report
Overshadowing these setbacks was the first round elimination of veteran tennis star Leander Paes and Rohan Bopanna from men's doubles.
Paes's dream of a second medal in the Games history went up in smoke after he and Bopanna, not the best of friends, crashed out by suffering a straight-set defeat against Polish rivals Marcin Matkowski and Lukasz Kubot, losing 4-6 6-7 (6-8). 
An emotional Paes did not hide his disappointment after losing the first round men's doubles match with Rohan Bopanna stating that he has "become a soft target" and that is the reason why people are "taking potshots" at him.
Sania-Prarthana Lose Doubles
Sania-Prarthana knocked out of women's doubles after a gruelling 6-7, 7-5, 7-5 defeat to Chinese pair of PENG Shuai and ZHANG Shuai.
After losing the first set 6-7, Sania Mirza and Prarthana Thombare fought back with a 7-5 win in the second. The third set was just like the first two, topsy-turvy and with both sides breaking each other multiple times before the Chinese pair came out on top 7-5. The match lasted over three hours.
Men's Hockey Team Breaks A 12-Year-Old Jinx – Full Report
The men's hockey team lit up an otherwise gloomy opening day of competitions for India at the Rio Olympics on Friday as they broke a 12-year Olympics jinx by winning their opening group league encounter.
The men's hockey squad earned a hard-fought 3-2 win over minnows Ireland, taking part in the Games after 108 years, in pool B opener through penalty corner goals from Rupinderpal Singh, who struck twice, and V R Raghunath.
They will be up against Germany on Monday, 8 August at 1930 IST.
Dattu Bhokanal Rows Into Quarter-Final – Full report
The day commenced promisingly when rower Bhokanal entered the quarterfinals of single sculls by ending up third in heat 1 of the 2000m race with a timing of 7 minutes, 21.67 seconds, behind Angel Fournier Rodriguez of Cuba and Mexico's Juan Carlos Cabrera.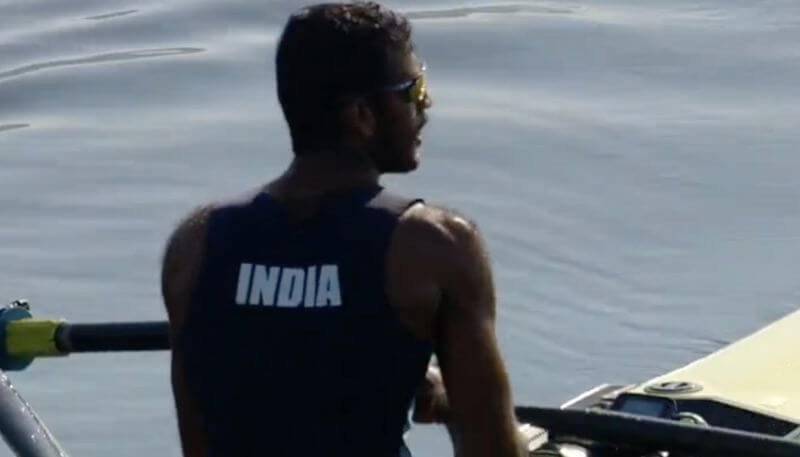 Apurvi, Ayonika crash out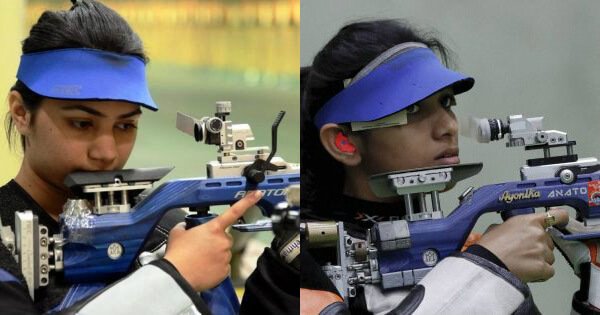 India's first medal possible medal event ended in disappointment as shooters Apurvi Chandela and Ayonika Paul failed to qualify for the final of the 10m air rifle event. Chandela shot an overall 411.6 to finish 34th out 51 competitors while Paul ended further down at 47th place with a total score of 403.
Table Tennis campaign ends in 139 minutes
Indian table tennis quartet led by veteran Achanta Sharath Kamal ended its Olympic campaign on the opening day itself as all four players lost their first round matches.
Save Mouma Das, who was blown away by 0-4 margin in just 21 minutes, Sharath and Soumyajit Ghosh got a game each from their respective opponents before going down 1-4. Debutant Manika Batra was the best performer as she lost by scoreline of 2-4.
Interestingly, the cumulative duration of India's Olympic TT journey was 139 minutes (2 hrs and 19 minutes). 
Mirabai Chanu failed to finish weightlifting event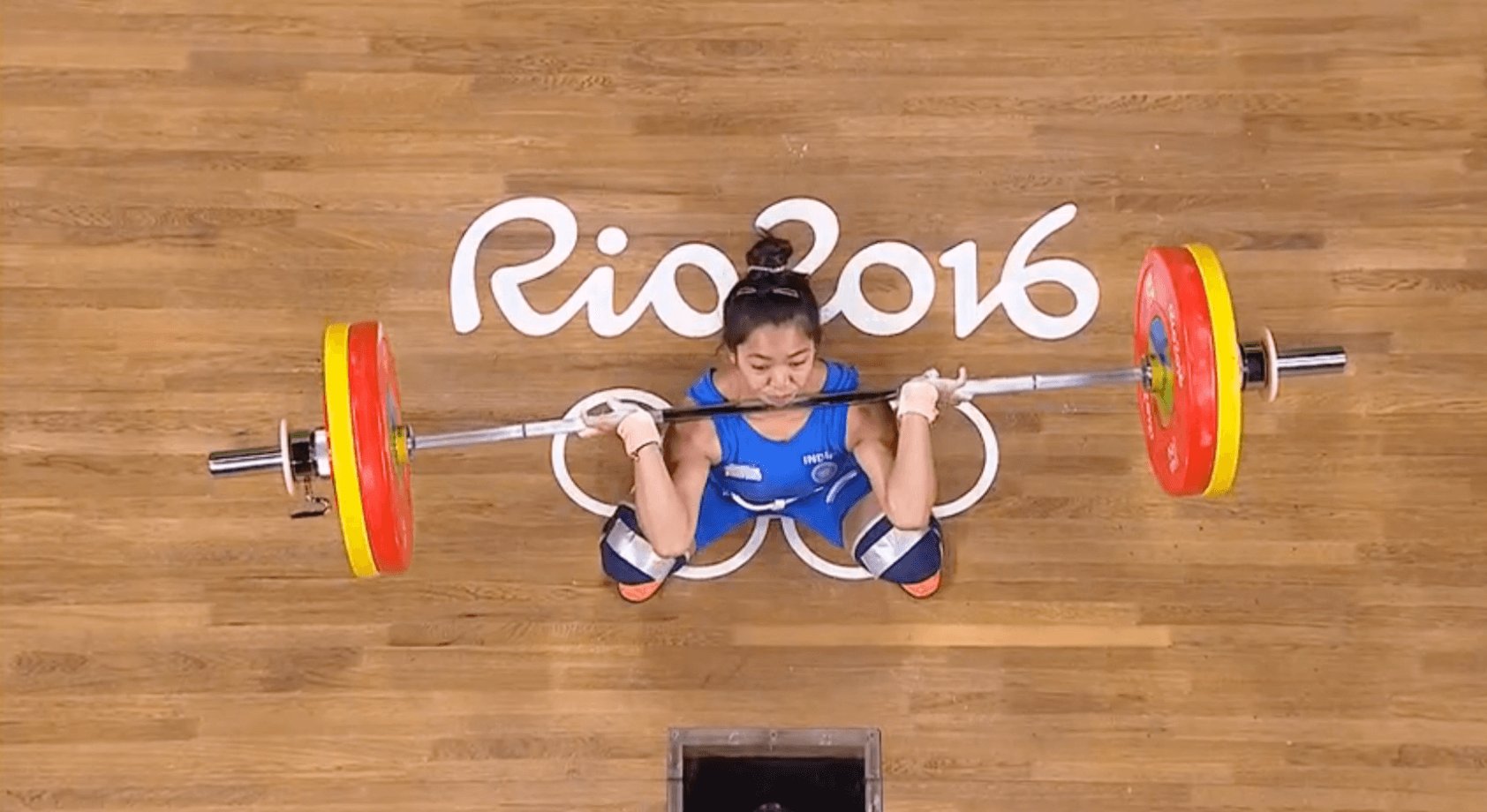 21-year-old Saikhom Mirabai Chanu put up a highly disappointing performance at the Rio Olympics as she could not get an overall total in women's 48kg after failing to lift the weight in any of her three attempts in clean & jerk section.
Mirabai failed to lift 104kg in her first attempt in clean and jerk, followed by two more attempts to pick up 106kg. In both her second and third attempt, the Indian simply couldn't lift the weight. Interestingly her personal best at clean and jerk is 107 kg.
In fact out of six chances — three in snatch and three in clean and jerk — Mirabai could pick the weight up just once. 
Will day two bring better luck? Here's the full schedule featuring Indian athletes.