In yet another addition to the war of words between India and Pakistan over the ongoing turmoil in Kashmir post Burhan Wani's killing, Pakistan's defence minister Khawaja Mohammed Asif has now blamed India's Prime Minister Narendra Modi for violence in Kashmir by comparing it with Gujarat riots in 2002.
Here is what he tweeted on Friday:
Massacre & genocide in Indian Occupied Kashmir is extention & re enactment of ethnic cleansing started by Modi in Gujrat..

— Khawaja M. Asif (@KhawajaMAsif) July 15, 2016
His comments came after Pakistan Prime Minister Nawaz Sharif on Friday declared slain Hizbul commander Burhan Wani as a "martyr" and said July 19 will be observed as black day to express solidarity with people of Kashmir.
However, India hasn't responded to his comments and has maitained that Pakistan has no locus standi in the Kashmir protests which is a domestic issue. "Continued glorification of terrorists belonging to proscribed terrorist organisations makes it amply clear where Pakistan's sympathies continue to lie," a Ministry of External Affairs spokesperson said, reports The Times of India.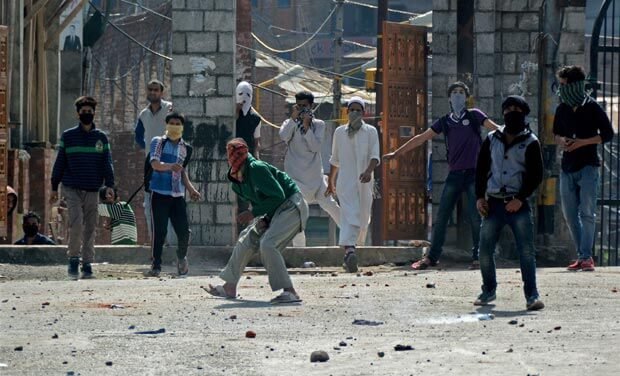 Earlier this week, Union Minister of State for Home Affairs, Kiren Rijiju had responded to Pakistan's allegations and had said that Pakistan should be more concerned about violations in Pakistan-occupied Kashmir (PoK). 
"They (Pakistan) should worry (more) about human rights violations in Pakistan-occupied Kashmir than Jammu and Kashmir. Kashmir is an internal matter of India," he had then said.