One of the most famous dialogues used in TVF's famous web-series Pitchers was
"Tu beer hai."
This line has become synonymous with almost every Indian entrepreneur. While most of the lot are looking for opportunities or refined ideas and Business plans for investors, one man seems to have cracked the code of start-ups: Acharya Balkrishna. If Jeetu was beer, then Acharya Balkrishna is Jack Daniels.
He has now entered the Hurun India Rich List 2016 as a billionaire with an astounding Rs 25,600 crore ($3.82 billion) against his name. He owns a 94% stake in the fast rising FMCG giant – Patanjali. He is Baba Ramdev's close aide and his brilliant mind has been put to full use in the meteoric rise of the company.
According to this report at IndiaTimes, Balkrishna has quite a number of controversies to go with him name. Apparently, his educational qualifications and his dubious past with paperwork regarding his passport have only added another layer to this rags to riches story.
According to the report:
His high school degree – 'Purv Madhyma' and Sanskrit degree – 'Shastri' from Sampurna Nand Sanskrit University – do not allegedly exist on records. He was charged with cheating and criminal conspiracy for procuring fake degrees to acquire an Indian passport.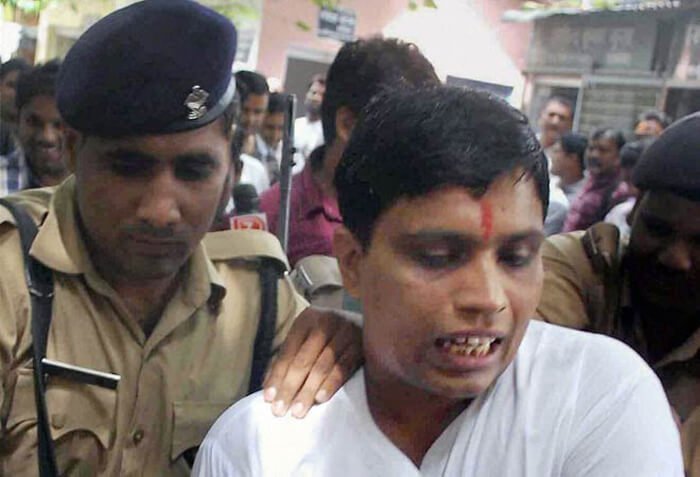 Balkrishna was also arrested in 2012 by the Central Bureau of Investigations after investigations pointed towards a case of forgery against him. He apparently forged his documents to acquire a passport. The Enforcement Directorate (ED) also filed a case against him for money laundering but with the NDA government coming to power, acche din came for him.
Even when there are some serious allegations against him, his entrepreneurial skills are stunning. His idea of marketing Patanjali as a swadeshi brand that would remove the monopoly of the other big FMCG brands was a brilliant move. 
Let's hope that this success of his doesn't get marred by his murky past.