As the nation grieves the loss of the 7 valiant soldiers who died while holding fort during the terrorist attack on the Pathankot airbase, the daughter of one of the martyred jawans gave her father the bravest final farewell. Emotions came flooding in at Gurdaspur district of Punjab where the last rites of one of the martyrs were being held. 
choked up on seeing his daughter shoulder his coffin to the pyre, a role usually reserved for men.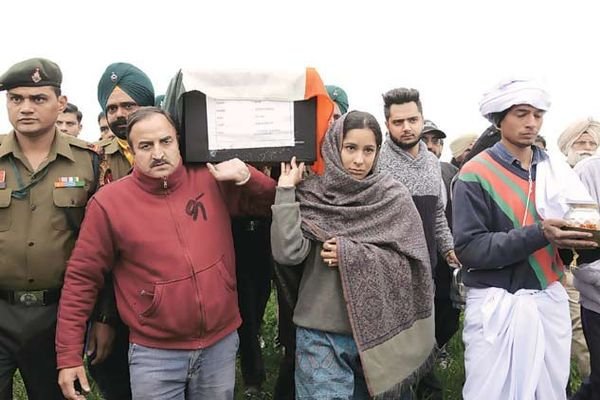 Fighting to hold back tears, 25-year-old Madhu – a teacher by profession – spoke of how her father had not hesitated before rushing out of the house after hearing gunshots and explosions on the morning of January 2nd. She said:
"I am very proud of him. My father always taught us to speak up, fight for the truth, help good defeat evil. He gave his life for those values."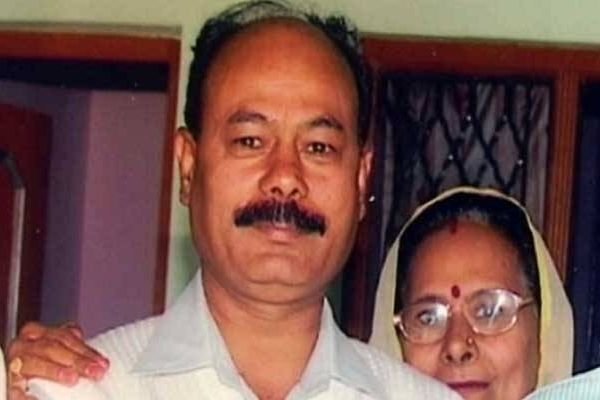 The 51-year-old was killed during the gun battle with the terrorists while he was on duty at the Pathankot base, as part of the Defence Security Corps.
Subedar Major Fateh Singh was the winner of gold and silver medals in the first Commonwealth shooting championships held in 1995.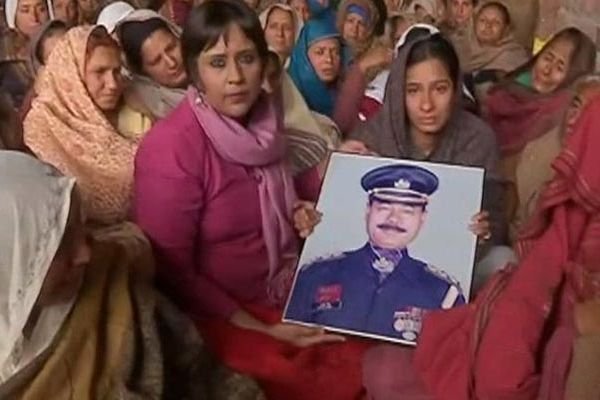 The young lady's courageous step keeps alive her martyred father's brave legacy.