The Pakistan Cricket Board (PCB) has stopped its national women's team from going to India until it gets written security assurances and guarantees for the World T20 in India.
PCB Chairman Shaharyar Khan said that the women's team was scheduled to leave for India on Tuesday afternoon.
"But their departure has now been put on hold as we are in touch with the government on the security issues in India," he said.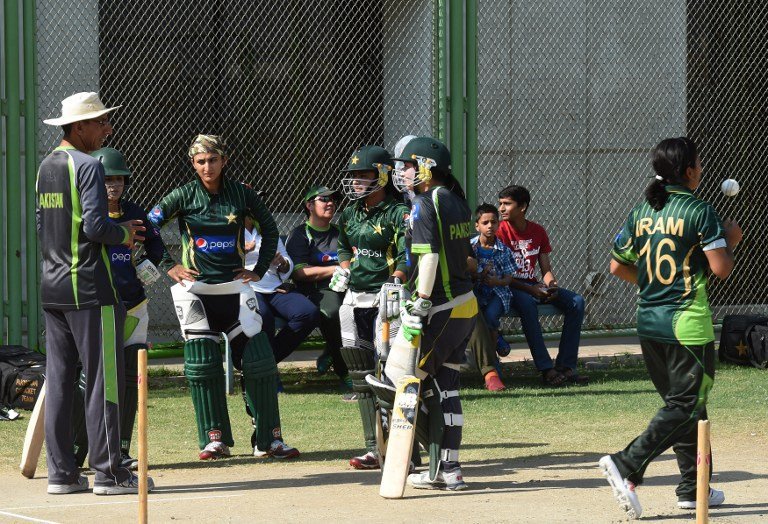 Khan said that they were also still awaiting visas for the women's team which will also take part in the ICC World T20 for women being held simultaneously with the men's competition.
The PCB chief said that the women's team departure has been put off until they get written assurances about the security provision for the Pakistan teams in India.
A three-member team constituted by the Pakistan government will depart for India on Monday to assess the security arrangements for the national team for the World T20 cricket tournament beginning next week.
The Pakistan men's team was scheduled to depart for India by Thursday but they too have delayed the departure of their cricketers until the security delegation gives clearance.
Feature image source: AFP