Pet cafes are the latest fad. The concept seems to be interesting to people because they get to cuddle and play with pets. But while doing so they often forget where to draw a line.
Recently one cafe in China went viral after a video showed pandas roaming around and playing in the cafe. Reports suggest that the animals shown in the video are not pandas, but Chow Chow dogs painted to look like pandas.
The Cute Pet Games cafe that opened last month in Chengdu in the south-west Sichuan province has been facing a lot of backlash from animal activists for doing this.
It should be noted that Chengdu is home to these endangered species of bears.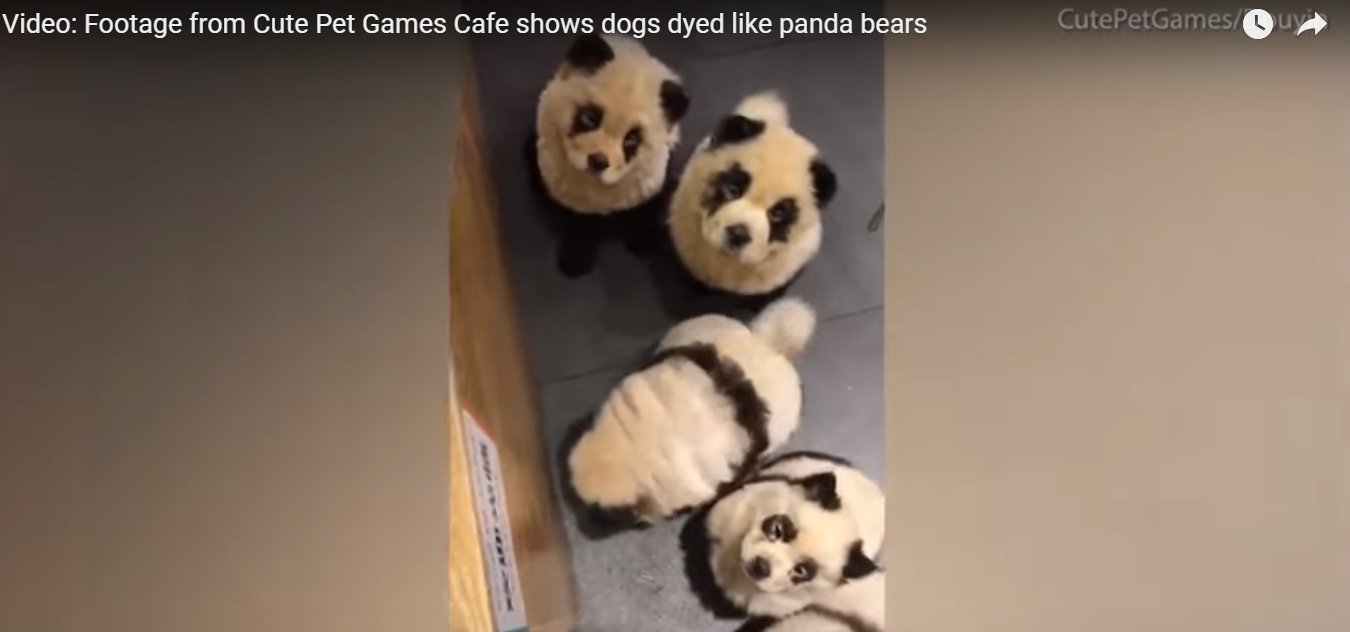 In a video that went viral, the owner of the cafe can be heard saying that the cafe is also offering dog-dyeing services to customers for 1,500 Yuan.
Ever dreaming of raising a pet panda? A café in Chengdu, Southwest China's Sichuan Province, is promoting the next best thing – sort of. It is offering to dye your pet dog's fur with classic black and white marking of a panda for only 1,500 yuan ($212). https://t.co/SxsUHAJA7Q pic.twitter.com/eG4BFTaAyz

— Global Times (@globaltimesnews) October 22, 2019
This has invited criticism from all sections of society.
Violating animal rights for personal gain cannot be forgiven.

— Cameron Ramirez (@CameronRamirezz) October 23, 2019
Boycott this business until they stop this rubbish, dogs have very sensitive skin.

— Pat Hall (@PatsPat) October 24, 2019
Justifying his case, the owner of the cafe claimed that the dye used by him is not harmful. He said:
Dyeing dogs to make them look like pandas is already very popular overseas. It's controversial in China because it's not commonly seen here. Our dye was imported from Japan and very expensive.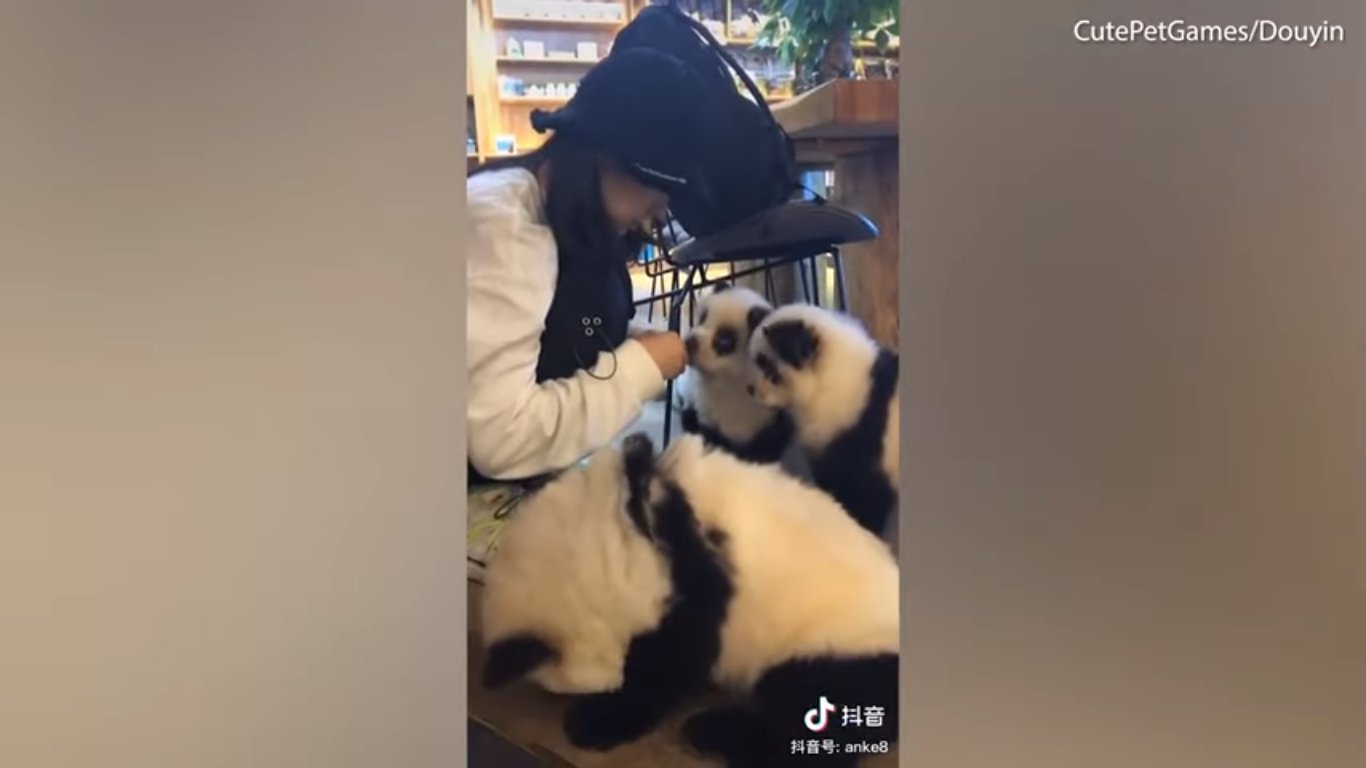 The move raises many questions on the health of these dogs projected as pandas.