It's Independence Day again and the time to salute all the brave heroes who fought for the independence of our country. Singing the National Anthem, showing love for our country and attending the Independence Day speech at the Red Fort (if you are in Delhi).
Buying tricolour badges or buying the Indian flag for your room or car and disposing them in the bin a few days later? Today, while I was out and about in the capital city, I couldn't stop thinking how patriotism in our country has become a commercial affair. From tricolor sarees to t-shirts with an Indian flag on it, from tricolor kites to wrist bands, today we have it all.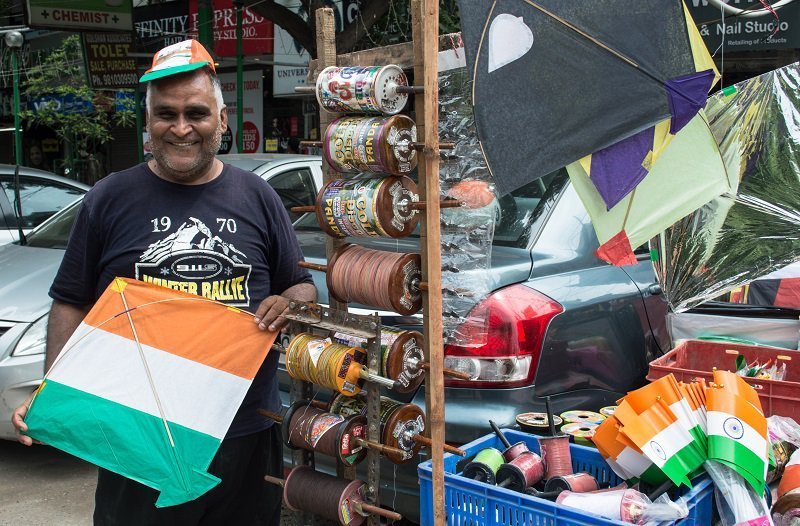 "It is a trend to fly kite on the Independence Day. I have tricolour flags of two sizes," he said while showing the big kite.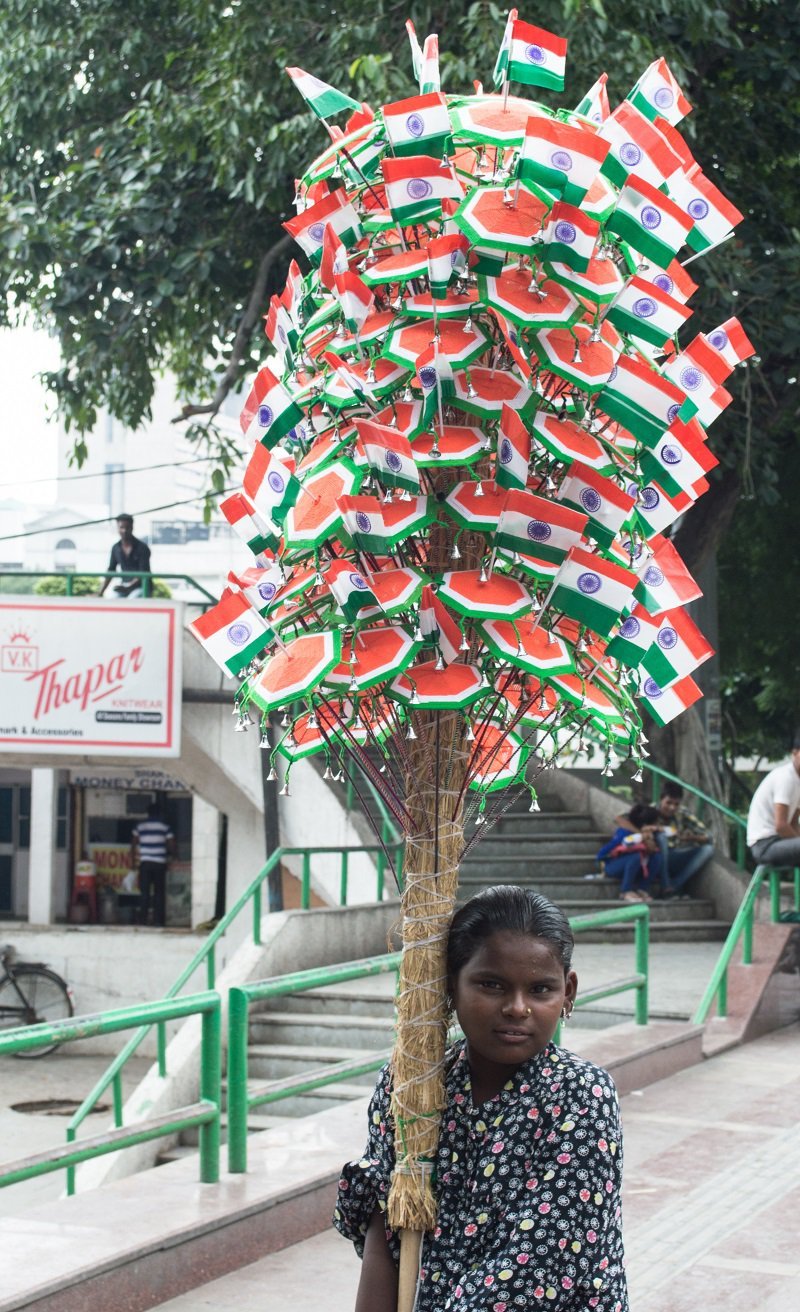 "It's Independence Day tomorrow, thus I am selling these. It's just 30 rupees a piece, buy one?" I spotted her at Delhi's Cannaught Place selling tricolor umbrellas.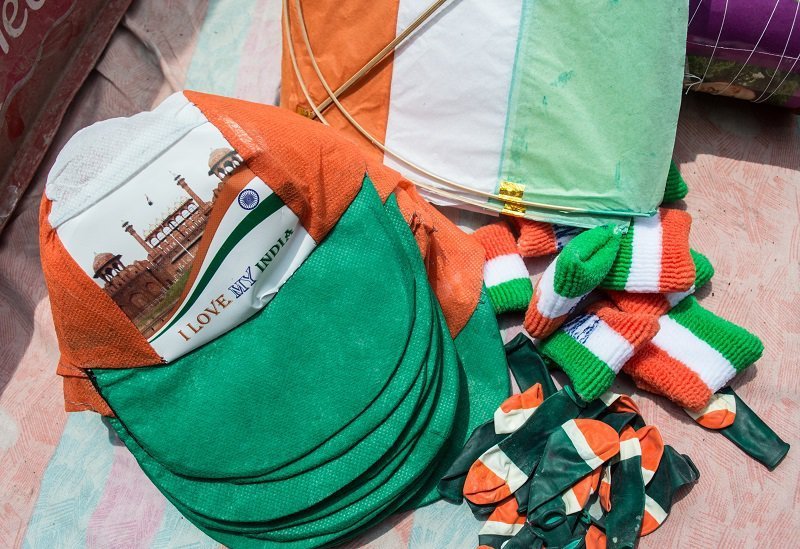 From tricolour balloons to caps, they have it all.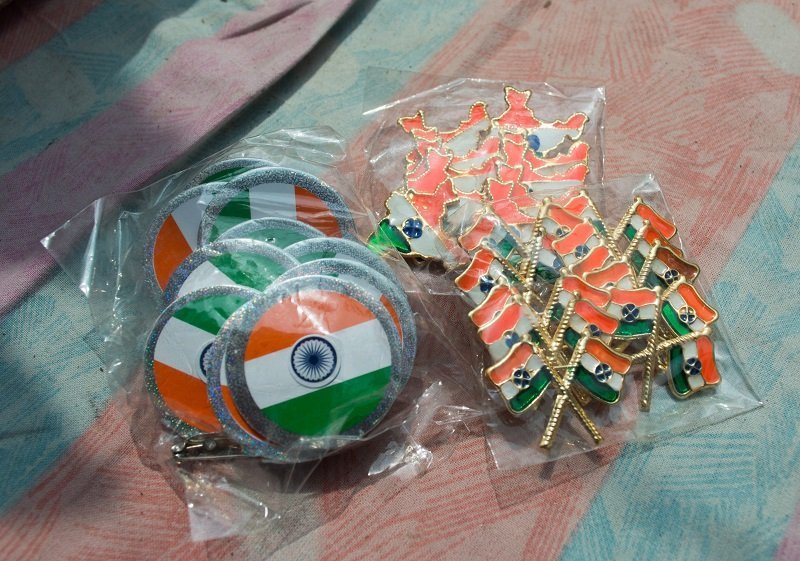 It's impossible to celebrate Independence Day without these badges.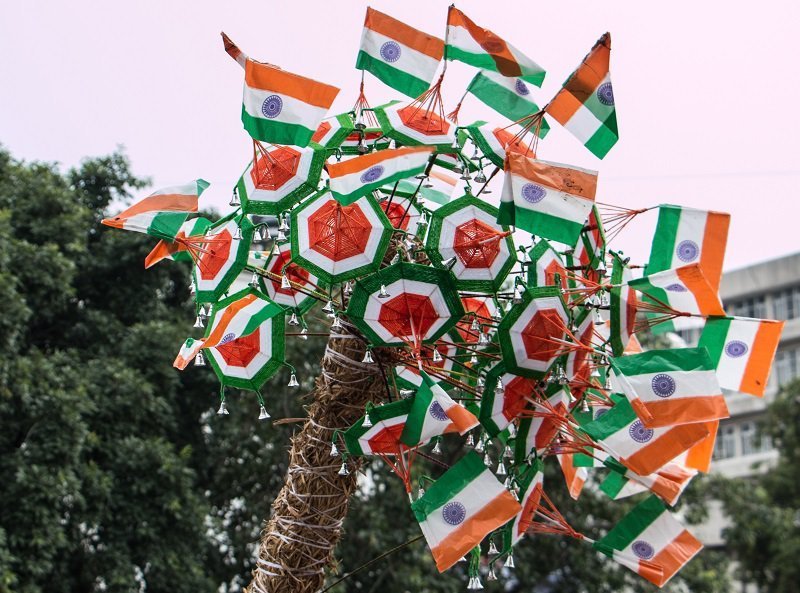 Tricolour umbrellas depicting the saffron, white and green on the top, exclusively made for car dashboards.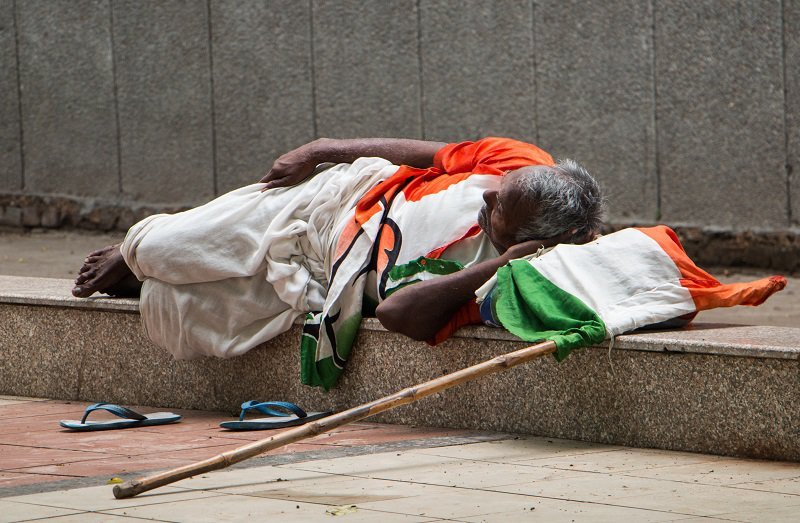 A man wearing clothing with a political party symbol on it spotted sleeping on the tricolour at one of the streets in Delhi.
Patriotism is indeed a by-product of capitalism now, restricted to be bought and savoured on two days of the year. A favourable exchange for all involved. Jai Hind!
(All pictures by ScoopWhoop photojournalist Sneha Mitra)