Pakistan's embattled national carrier has been widely mocked for sacrificing a goat next to a plane to ward off bad luck, weeks after one of the country's worst air disasters, reports AFP.
A Pakistan International Airlines (PIA) turboprop plane built by European manufacturer ATR plummeted into a mountain in a northern region on December 7, bursting into flames and killing all 47 people on board.
The animal slaughter, which took place on Sunday at Islamabad airport and was captured in a photograph which went viral, was met with derision by many social media users — who said the carrier was forgoing safety standards in favour of superstition.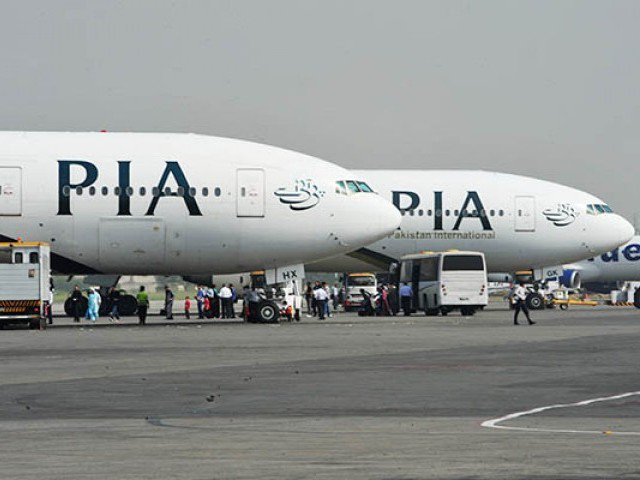 Leading newspaper Dawn ran a front-page story on Monday headlined "PIA: on a wing and a prayer".
The sacrifice was confirmed by PIA spokesman Danyal Gilani, who said it was a "gesture of gratitude" by some employees before the resumption of flights of the airline's ATR fleet. It was not sanctioned by management, Gilani said.
PIA grounded its 10 remaining ATR planes in the wake of the disaster pending detailed inspections.
The airline's chairman Muhammad Azam Saigol last week tendered his resignation citing "personal reasons".
Before December 7, PIA had been crash-free for 10 years, and received a 7 out of 7 rating on the highly-cited AirlineRatings.com, which launched its annual listing in 2013.
But a 2014 analysis by US statistician Nate Silver based on data from 1985-2014, found the airline to have had a consistently high number of what he termed "near-misses" — an indicator of risk.
Here is how Twitter reacted:
Even Pakistan Defense's official account trolled PIA
Many condemned the act
Many took a dig at the airline
However, some defended their actions and asked people not to manipulate facts 
(Feature image source: Reuters | Twitter) 
(With AFP inputs)