Hills are beautiful, and they get even more beautiful when covered with flowers. And you are about to witness that beauty ahead. So, hold on. 
No wonder nature is beautiful, and these rare flowers from Mandalapatti Hills in Karnataka's Kodagu are part of that beauty.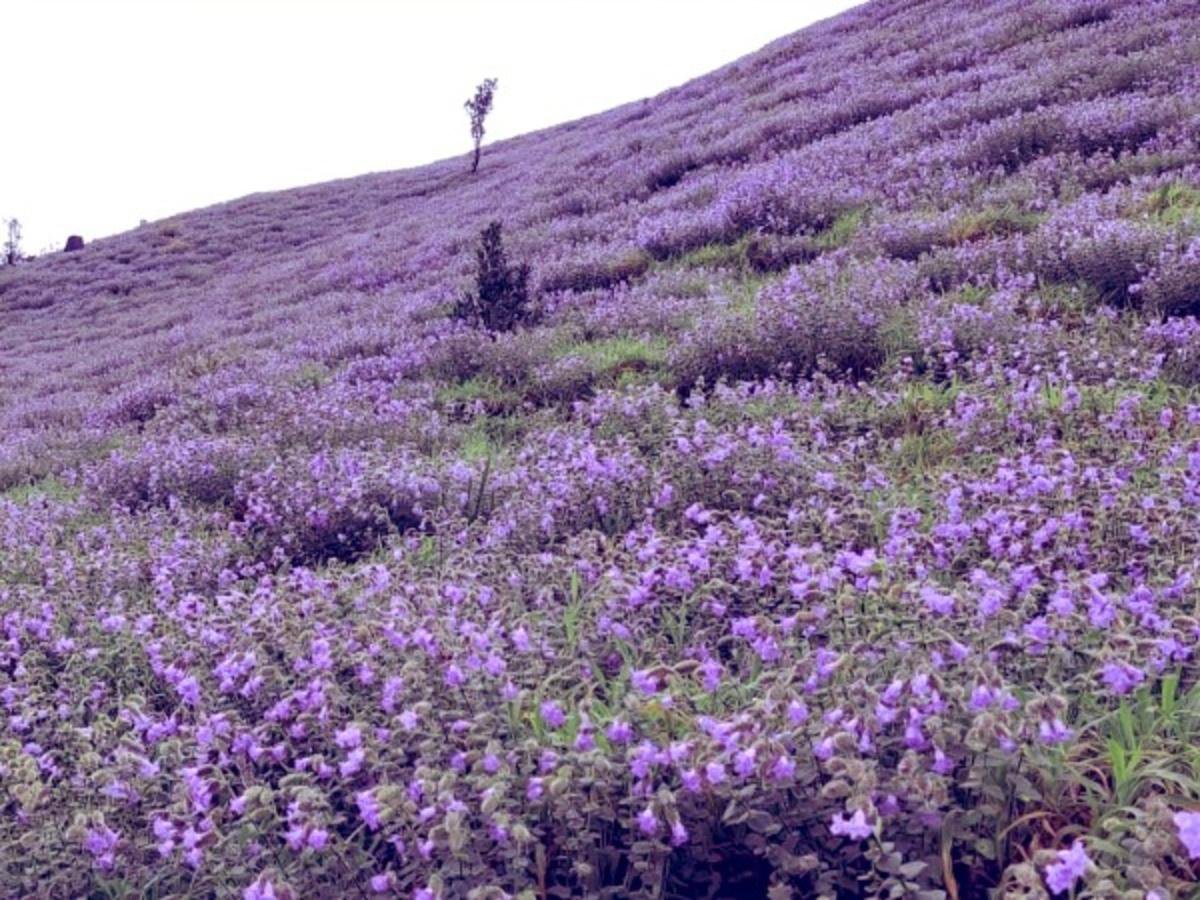 Recently, a rare flower called Neelakurinji that blooms once in 12 years has wowed everyone and, we couldn't keep you away from witnessing this beauty.
Have a look at this unusual sight, also called the 'flower of love.'

The flowers are so captivating that everyone on social media is loving them. The post shared by ANI has garnered more than 14k likes. 

The Mandalapatti Hill is all vibrant purple and blue since the flowers started blooming last week. The flowers were last seen in full bloom in Kerala in the year 2018.

Amidst the covid crisis, tourists are still going to witness this beauty. The natives are visiting the hills on weekdays due to weekend restrictions. 
Locals in the region call it Kurinji, and the flower blooms from July to November.

Neelakurinji flower is scientifically known as Strobilanthus Kunthianus. A total of 46 varieties of Neelakurinji flowers are found in India and, it also holds a medicinal value.
It's truly mesmerizing to watch the beauty of our nature.