The year's biggest sporting carnival has begun and here is Google with its yet another super cool Doodle to promote the Rio Olympics 2016.
Here you go: 
Summer just got sweeter! Welcome to the 2016 #GoogleDoodle Fruit Games* → https://t.co/THEZCtSRy6https://t.co/4WTRFlBLQm

— Google (@google) August 5, 2016
Well, this is not just another doodle as Google has a lot more to offer this time. Called as 2016 Doodle Fruit Games, Google has now introduced a range of exciting games on the lines of Olympics.
Starting this week, every day a new interactive game will be released in the Google App for iOS and Android. Users have to visit the g.co/fruit website to update the Google Search app after which they need to open the app and tap on the Google Doodle to start playing games.
The list of seven games includes tennis, swimming, racing and many more.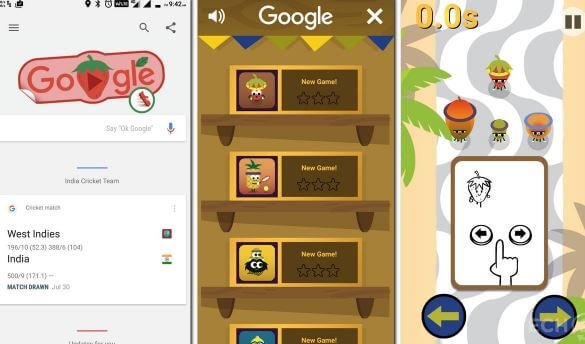 Recently, Google also introduced the 'enhanced features' for YouTube, Google Search, and Google Maps which will help users to receive alerts and updates for top events and medal wins. 
Along with it, the search pages will also give more detailed results, while YouTube will let you stream events and Google Maps will use Street View feature to explore the various Olympic venues.