They have guns. They have a committed cadre who believe that the other side's existence itself is wrong. They don't see much wrong in targeting every one who's not with them in order to uphold their faith and their beliefs.
And while all of this refers to the Bajrang Dal, it could easily refer to any hard line religious group ranging from Christian fundmentalist groups in the US to Islamic ones in the Middle East.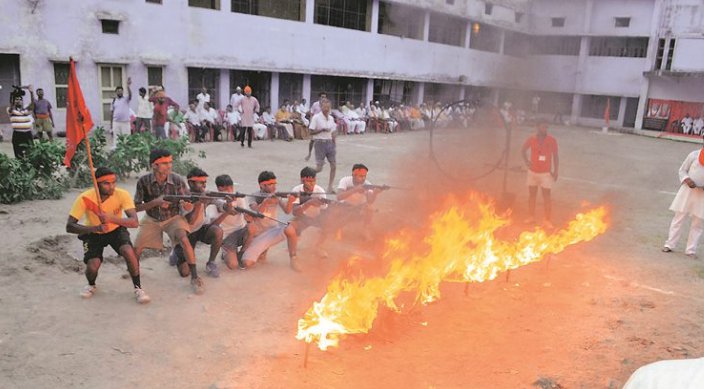 There have been multiple people who have come to the defence of youth being trained practising to shoot (with airguns), evacuating injured (badly) and shouting Jai Shri Ram while doing all of it. They include various voices in the Vishwa Hindu Parishad and even UP governor Ram Naik, who think it can be dubbed as "self-defence classes". Unfortunately the record of the Bajrang Dal shows it believes more in offense than in self-defence.
Recent headlines the activists of the organisation have made are for: 
Thrashing a Muslim and parading him in Uttar Pradesh, 
Beating a Muslim man for going shopping with a Hindu girl in Mangalore, 
Keeping mandaps ready to marry off couples celebrating Valentine's Day, 
Attack the CPM office in Delhi, 
Shave a man's head for converting people to Christianity and 
Block the screening of Shah Rukh Khan-starrer Dilwale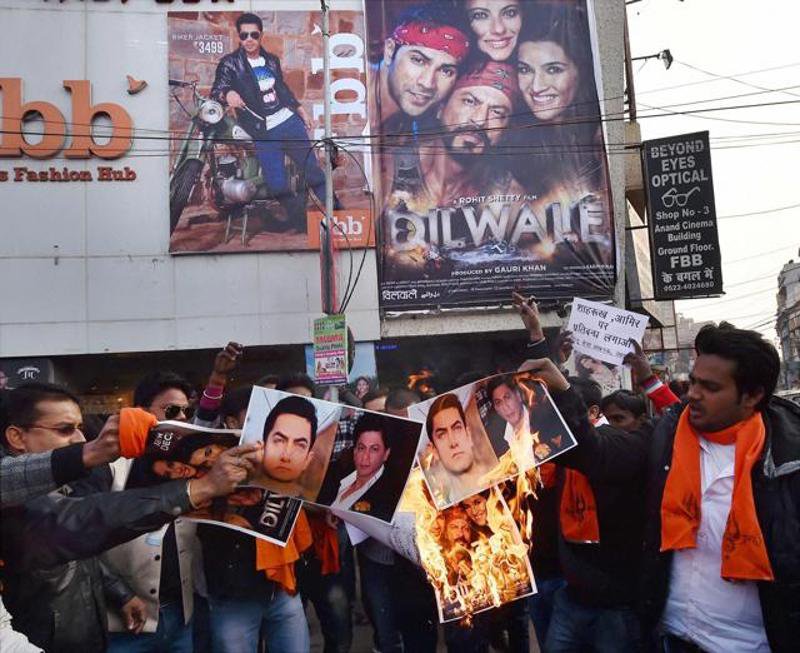 Now the Bajrang Dal can counter by saying that they have had cases where their activists have also been killed in parts of India like Karnataka and Haryana for battling against cow slaughter. And for that they might need self-defence training. And it is a valid concern. 
But if that is the self-defence training that's needed why are they training with guns? Why are the 'terrorists' wearing skull caps during this training? Why are they being trained to kill? 
It's quite simple actually. Because the organisation wants a cadre of youth that will unquestioningly carry out acts of violence and take the law into their hands without any regard for legal process. It needs these youth to believe there are Muslim terrorists are on the loose in the country ready to attack them and that they are the last line of defence, not the law enforcement and defence agencies.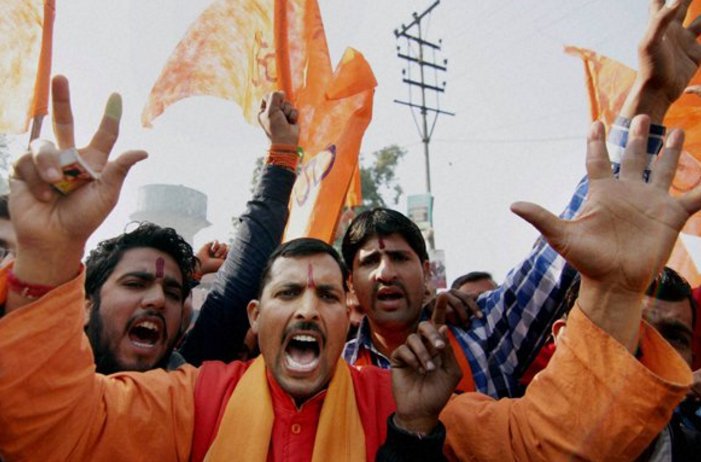 And it has an added benefit. It frightens other communities into believing that the Bajrang Dal has cadre willing to do anything without fear of law. Which might explain why the organisation has absolutely no problem with greater publicity for these camps, despite some organisers being arrested for it.
Self defence shouldn't mean provocation, or attacking someone over a difference in beliefs. The more such camps are allowed to continue, the more fear and distrust of the legal machinery it fosters. There are other self-defence measures that can be taught that don't involve practising the shooting of men in skullcaps. The Bajrang Dal should have to adopt those instead.
So please don't defend the Bajrang Dal's 'Commando Training' camps, shut them down instead. India will thank you for it later.