Prime Minister Narendra Modi wrote an open letter to all women in India for Raksha Bandhan , reiterating his commitment to 'protect' women. Over the last few months, the government has been aggressively pushing its schemes to include women in financial and insurance schemes, such as Pradhan Mantri Suraksha Bima Yojana and Jeeven Jyoti Bima Yojana .
The government wants to register at least 5 crore women in these schemes, therefore the PM used his letter as a means to convince women about the importance of these programmes.
In his last Mann Ki Baat radio address, the PM urged men to gift their sisters the life insurance schemes as gifts on Raksha Bandhan .
The PM also talked about the importance of financial inclusion of women.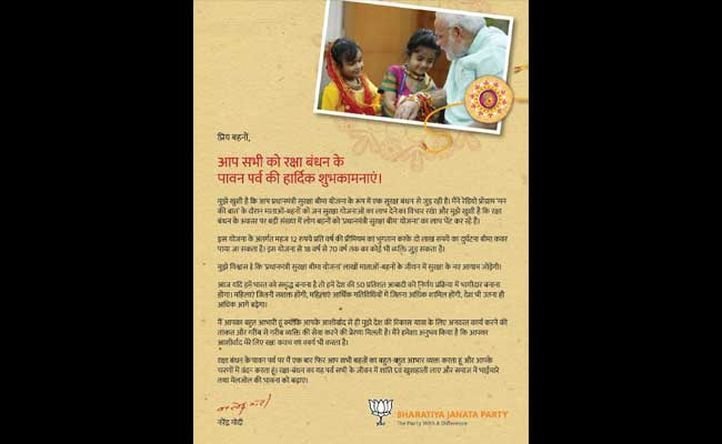 " If India has to be developed, it is essential that 50% of the population be drawn into the decision-making process. The more women are empowered, the more they are included financially, the more progress the nation will make."
The government is planning on organising a massive fair in Benaras on the occasion of Rakhi to encourage women to sign up for their schemes. It plans to enrol 51,000 women under the insurance scheme.
The low-cost life insurance scheme offers a year's cover of Rs 2 lakh for a premium of Rs 330. The accident insurance provides a cover of Rs 2 lakh for a premium of Rs 12 a year. The social schemes are meant to complement the government's plan for financial inclusion of every citizen.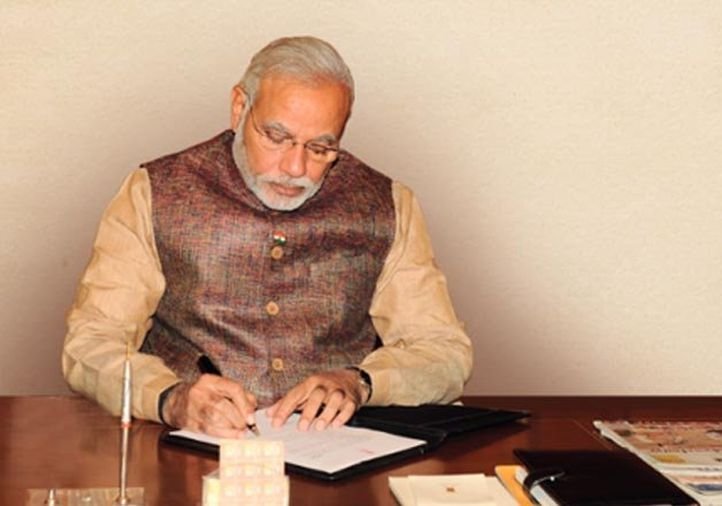 The PM's letter mentioned a number of important points other than just the financial inclusion of women. It spoke about the need to involve the women of this country in the decision-making process in order to enhance the development of this country.
The only thing it didn't seem to discuss was the importance of involving women in the work force. Just by providing women insurance and sending them money is not going to empower them. Empowerment comes from self accomplishment, by pushing women to join the labour force, completing their education and pursuing higher education. The PM could galvanise a higher number of women towards the right cause.
He is correct in saying that financially independent women will indefinitely lead to further development of India. However, it is how they become financially independent is something that should be discussed right now.