Prime Minister Narendra Modi shared a video with peacocks at his official residence, yesterday, 23rd August. In the 1.47- minute video, he was seen strolling around in the garden and feeding a peacock.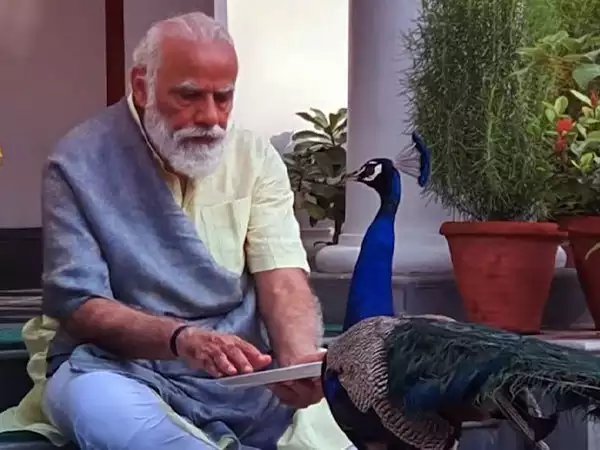 The video was posted on all his social media accounts along with a poem dedicated to the national bird of India.
While some people applauded the PM for his beautiful poetry and the video with peacocks…
… others outrightly criticised him for ignoring hundreds of other problems our nation is facing right now.
According to reports, PM Modi has placed Chabootras at his residence, where birds can make their nests and come to feed.
What are your thoughts about the video?