In a breakthrough in the biggest cash van heist reported in the National Capital, the accused driver of the vehicle has been arrested and the stolen cash recovered from a godown in the wee hours of Friday, police said.
"The driver has been arrested in the wee hours today from a godown in Okhla area where he was hiding. So far, he has turned out to be the only accused in the case," said a police official a day after the heist.
"The stolen cash has also been recovered but the final evaluation is yet to be done," he added.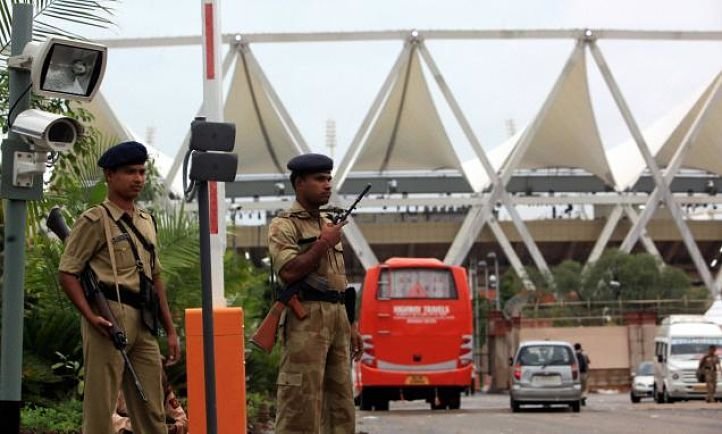 Representational image. PTI
Identified as Pradeep Shukla, the accused driver of the cash transit van allegedly fled with around Rs 22.5 crore from southeast Delhi's Govindpuri area on Thursday evening.
The incident was reported when the armed guard accompanying the van asked the driver to stop the vehicle near Govindpuri Metro station so that he could relieve himself by the roadside, police said. The driver allegedly told the guard that he would wait for him in a lane nearby and was last seen taking a sharp turn. When the guard returned, the vehicle and the driver were nowhere to be seen.
The guard, Vinay Patel, informed the matter to the branch concerned of the private bank whose cash they were carrying and bank authorities immediately called the police.
They told police that they had sent four cash transit vans — with total cash of around Rs 38 crore — from their Vikaspuri branch in the day, and the van (DL 1LK 9189) which headed towards southeast Delhi was carrying around Rs 22.5 crore.
Personnel from at least two subdivisions of Delhi Police's southeast district were roped in along with a specialised crime team and the cash van was soon recovered from near a petrol pump close to the spot where the accused driver had deserted the guard.