In a positive development, latest estimates show that the population of tigers in Kaziranga Tiger Reserve has increased to 104 from 83 in past three years.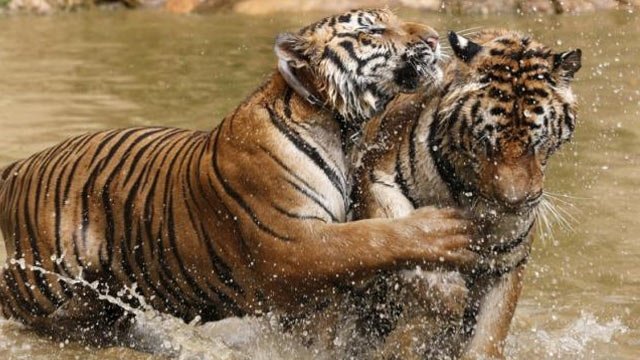 According to TOI, about 95 adult tigers were found in Kaziranga National Park whereas two adult tigers and their cubs were spotted in Burachapori, both of which are located within the Kaziranga Tiger Reserve that cover an estimated area of 860 sq km. 
"In 2014, the maximum range for the tiger population in Kaziranga was 116. This time, the maximum range is 117," Kaziranga field director Satyendra Singh told TOI.
"Though there is no significant rise in population, it is stable. It indicates that the tiger habitat is intact and healthy. The thriving tiger population points to the fact that there is a healthy prey base for the big cats," he added.
He also did not rule out the possibility of finding more tigers in the area. 
The World Wide Fund in a tweet on June 12th stated that only 3890 tigers are left in the entire planet. 
While that data raises several concerns, this news from Kaziranga surely is a ray of hope. 
(Feature image source: Reuters)