A powerful earthquake of magnitude 7.1 struck off the coast of New Zealand early on Friday, the U.S. Geological Survey said, but there were no immediate reports of injury or damage.
The quake hit 105 miles (169 km) northeast of Gisborne, New Zealand and had a depth of 19.1 miles (30 km), the USGS said.
Twitter users in New Zealand's North Island reported being woken up by shaking. The quake did not pose any danger of a tsunami on the Pacific coast of Canada or the United States, the U.S. National Tsunami Warning Center said.
The Chilean Navy also said it did not expect a tsunami on the coast of the South American nation.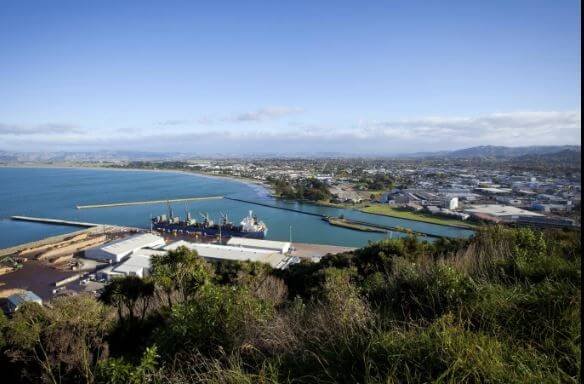 The USGS originally reported the quake as a 7.2 magnitude but later downgraded it to 7.1.
 Civil defence authorities in New Zealand ordered the evacuation of some coastal areas early on Friday due to fears that an offshore earthquake could cause a tsunami, although agencies in other countries said it was not a major threat.
The magnitude 7.1 quake struck at 4:37 a.m. (1637 GMT) at a depth of 55 km (34 miles) 130 km north-east of Te Araroa, off the North Island, according to government earthquake detection service Geonet.
People living on the coast near the town of Gisborne, the area nearest the quake's epicentre, were told to evacuate and get to higher ground or go as far inland as they could.
The Ministry of Civil Defence and Emergency Management and its scientific advisors were still assessing the severity of the tsunami threat.
But the U.S. National Tsunami Warning Centre and the Chilean Navy said there was no danger of a tsunami on the Pacific coasts of the Americas.
New Zealand media reported some power outages in the east coast region.
(Feature image source: Twitter| Daily Express)