Pratiksha Das, a 24 year old mechanical engineer has become the first female bus driver in Maharashtra. She has successfully managed to break the gender stereotypes related to heavy four- wheeled vehicles.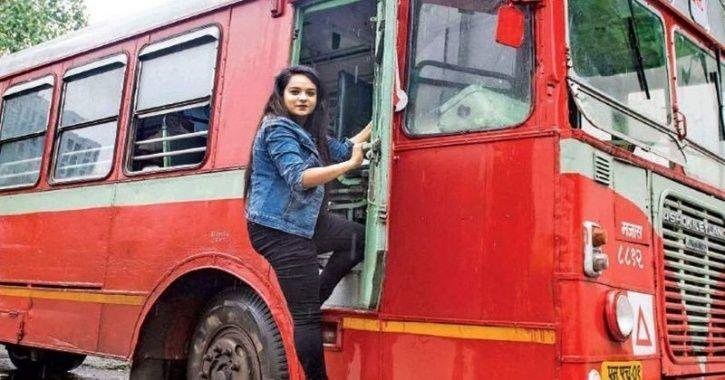 With her love for heavy vehicles, a passion for driving and a dream to become an RTO officer, inspired her to drive a 6-tonne bus around the Maximum city. Driving a BEST bus is a 'leisure activity' for Pratiksha, something she does to unwind. 
After completing my engineering degree, I was planning to become an RTO officer. For that, I needed a license in heavy vehicles as it is compulsory. Since I had wanted to learn to drive a bus, it was perfect. In fact, I want to drive various vehicles on the road. I started with my mama's bike when I was in 8th grade in my village. Even he was surprised, how I learned driving within 2 days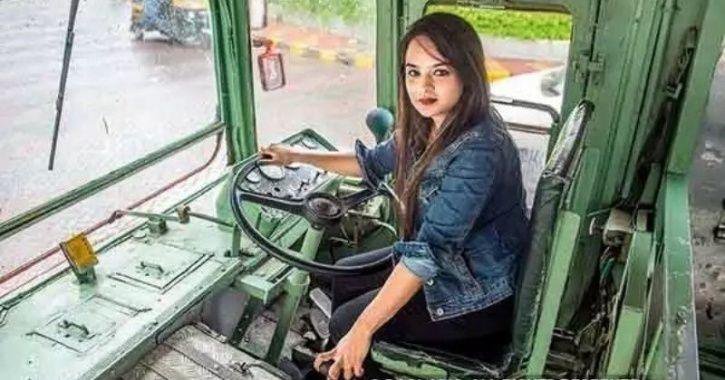 Remembering her first day of training, she shares: 

"I remember that the BEST bus trainers were tensed about training a girl for the first time. They kept saying, 'Yeh ladki Chala Paaygi Ke Nahi?' Actually, the thing is, you need strength to drive a bus as it's quite difficult to turn the wheel. It is not as smooth as a car's wheel.They said, 'You are so tiny, will you be able to do it?' I just told them not to worry as I can ride all kinds of bikes and even race cars" 
The bumpy city roads filled with potholes was'nt her only challenge, she had to deal with judgmental glares. 
People use to stop and turn when they saw a young woman behind the staring wheel. Keeping my focus clear, I ignored the stares.
After ruling the roads of Mumbai, steering the wheel of a BEST bus, Pratiksha is saving up to learn how to fly an airplane. On her bucket list, there's also a bike trip to Ladakh planned. She has inspired us all,"I dreamt and here I am. In fact, anyone can achieve their goals, they just have to set their minds to it."