New Delhi: Students of Jamia Millia Islamia on Monday evening staged a protest against the university for inviting RSS leader Indresh Kumar for an Iftar party organised by RSS- affiliated Muslim Rashtriya Manch.
Despite writing a memorandum to the Vice Chancellor Talat Ahmad against the move, Indresh visited the institution, said Imran Khan, a research scholar.
"He is prime accused in many blast cases. We do not want him in our institution and that is why we protested," he said.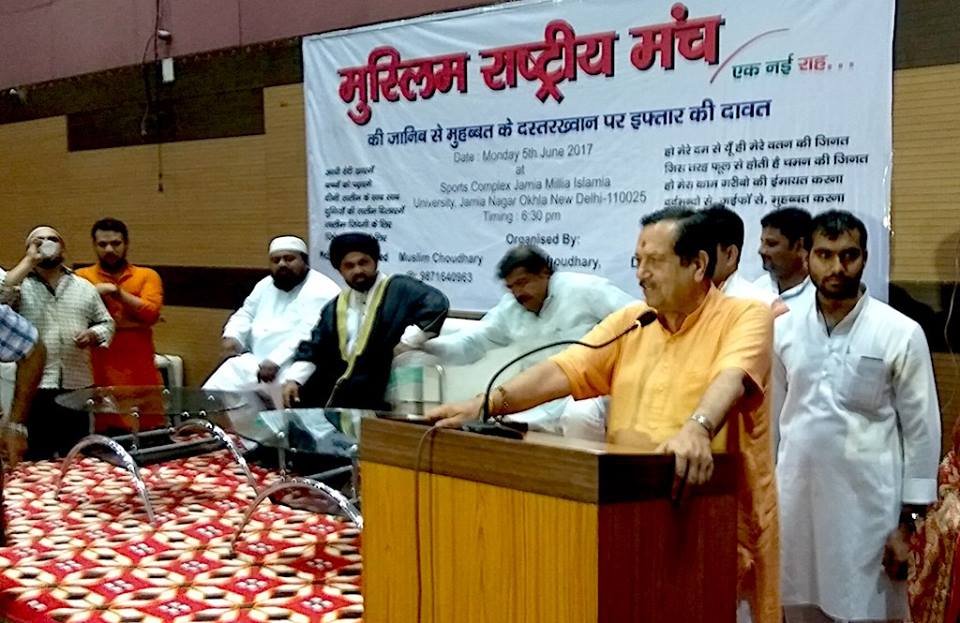 Another student, Kabir Das, took to Facebook to register his protest saying, "Police and Army made Jamia premises look like a war-hit zone. Peaceful protesters were attacked by the cops. Six Jamia students have been detained by Delhi police without any reason."
"We gathered at main gate and offered namaz in front of fascist barricades after breaking Roza/fast. We are demanding release of our six brothers," Das said.
Khan too alleged that police resorted to lathicharge in which four students, including a female student, was injured.
However, the allegation was refuted by police officials.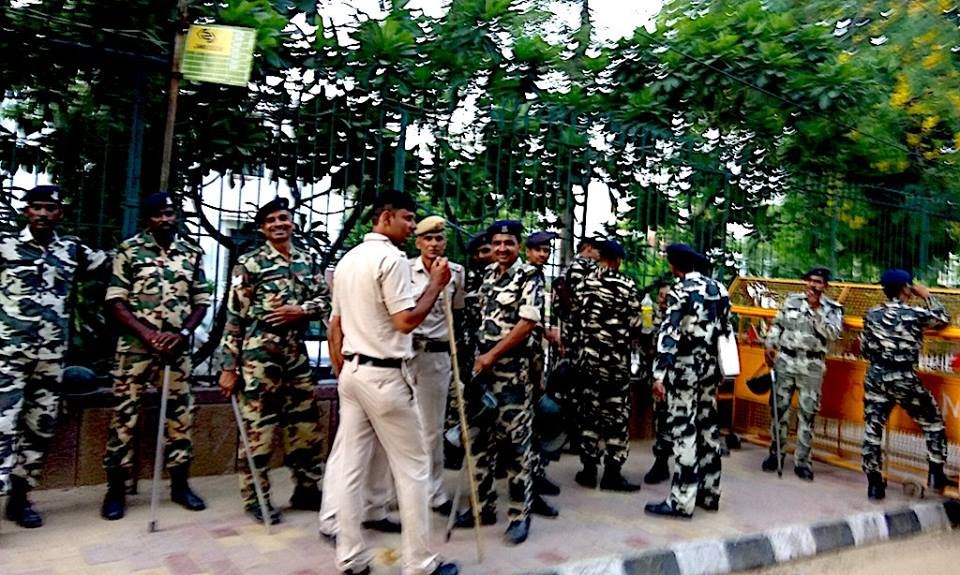 "Nobody was detained and there was no lathicharge," police said.
The university officials, however, said the Bhopal Ground, where the Iftar party was organised, was rented out to Muslim Rashtriya Manch and the institution had no involvement in its affairs.
"The ground was rented out to MRM. And there was no involvement of students neither on MRM side nor among the protesters. All of them were locals," said an official from the varsity.
(Feature image source:  Imran Kranti/Facebook)