In this pandemic, we have all been trying to do whatever we can to protect ourselves. Staying at home, sanitising things and our hands, wearing masks.
Masks.
That brings me to the point. A Pune man named Shankar Kurade got himself a mask worth ₹2.89 lakhs. Made of gold. He is not sure if it works. Obviously.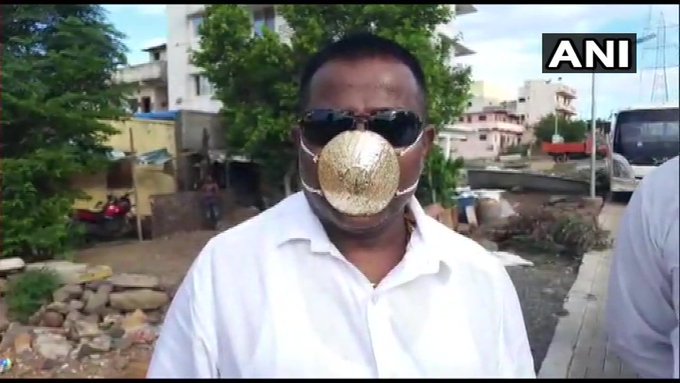 His pictures were posted by ANI, along with the quote:
It's a thin mask with minute holes so that there's no difficulty in breathing. I'm not sure whether this mask will be effective.
Yeah so, apparently the mask has small holes in it for breathing but protection against coronavirus…well, who cares about that?
Twitter also shared some opinions on the topic.
This is not the right time to be trying to impress Bappi da.