Hindu seers and priests on Tuesday made elaborate arrangements for sacred purifying rituals at the sprawling chief minister's bungalow in Lucknow which will be the new home for hardline Hindutva mascot Yogi Adityanath.
The five-time MP from Gorakhpur, who was sworn in as the 21st chief minister of Uttar Pradesh yesterday, stayed at the VVIP Guest House overnight and has decided not to enter the bungalow without conducting prayers and purification rituals like 'Yagna'.
Even before dawn broke, seven priests from Gorakhpur and Allahabad trooped into the chief minister's official residence for conducting prayers. Adityanath, 44 , was not present during the prayers.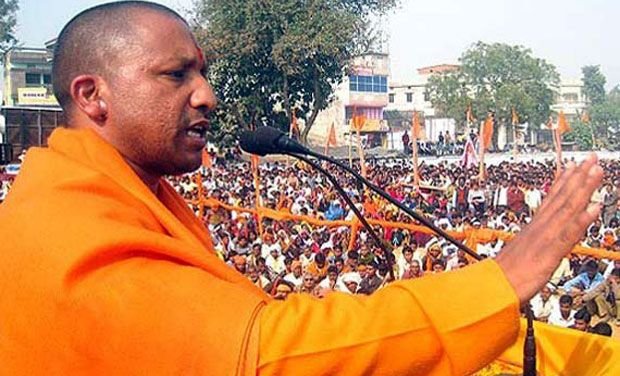 The controversial mascot of hardline Hindutva is expected to enter the bungalow only at an auspicious time which is being finalised.
'Aditya Nath Yogi, Chief Minister' says the new nameplate in Hindi outside the 5, Kalidas road bungalow, which was occupied by Akhilesh Yadav for five years before his Samajwadi Party was trounced by the "saffron tsunami" in the state Assembly elections. Akhilesh's father Mulayam Singh Yadav, now SP patron, and BSP supremo Mayawati were among the earlier occupants.
At the main gate, a priest put up the 'swastika' sign above the chief minister's name plate by dipping marigold flower in sandal and haldi paste. The 'swastika' symbol is considered lucky and auspicious and has special significance in "grih pravesh" (house warming) as per the Hindu traditions.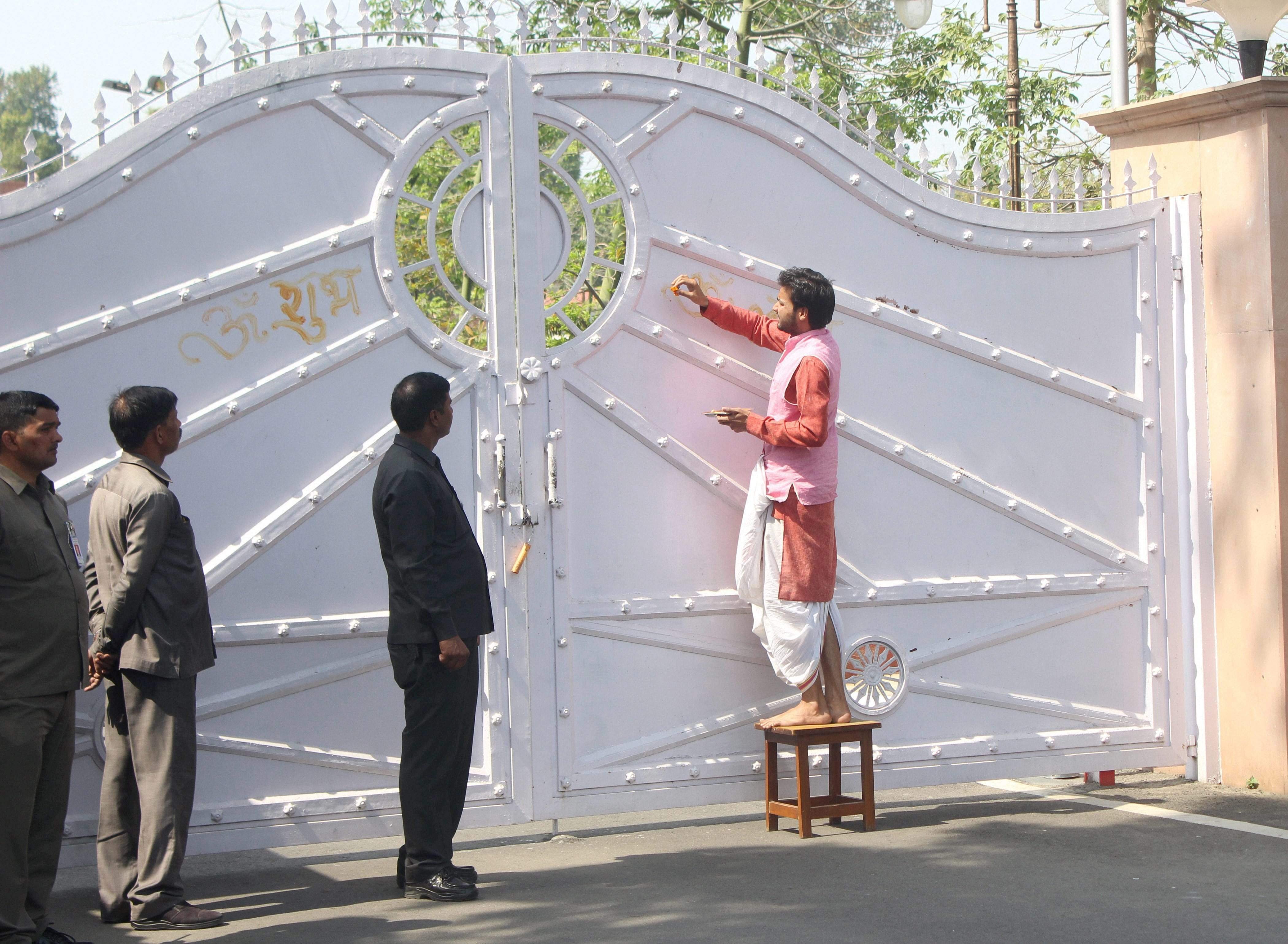 The priest then wrote "Om" and "Shub Laabh" on the imposing gates of the bungalow.
"This is a usual ritual worship of Lakshmi-Ganesh before 'grih pravesh'," said one of the priests.
The gates freshly painted in white were decorated with marigold garlands, while the lush green lawns inside the compound embroidered by beds of season flowers in their full bloom, were being given final touches for the new occupant.
Inside the bungalow, the priests made elaborate preparations for "yagna" and "havan", rituals done in front of sacred fire amid chanting of vedic mantras to purify the place and ward off evil spirits, for the "mahant" of Gorakhnath Mutt.