Rahul Gandhi on Friday hit back at Prime Minister Narendra Modi for launching personal attacks on him but not anwsering questions posed to him about the burning issues of the day.
The Congress Vice President also said that Modi made him listen to the quotes of his father Rajiv Gandhi and grand-mother Indira Gandhi instead of giving a response to his four questions in his speech in Lok Sabha on Thursday. 
"Prime Minister Narendra Modi yesterday (on Thursday) made a one hour and 15 minute-long speech in Parliament and he made personal attacks on me. He made me listen to Rajiv Gandhi and Indira Gandhi's quotes. But did not answer a single question I had asked him. I respect him. He is the country's Prime Minister. I asked him four questions but he did not answer," he said addressing a rally in Barak Valley in Silchar.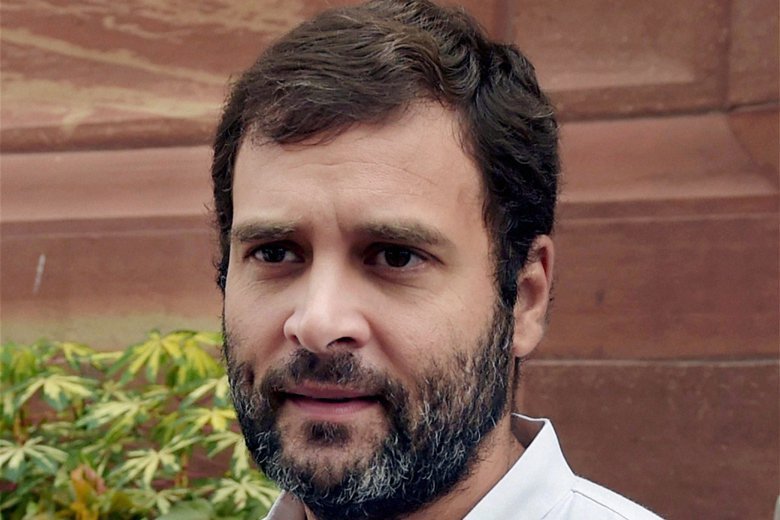 "Launch personal attacks at me as much you want and enjoy it but do answer my four questions. In my speech I had said nothing personal against Modi," Rahul said, referring to his queries. 
Rahul referred to the four questions he had raised in his speech in the Lok Sabha on Wednesday. "I had asked for Modi's response to his finance minister Arun Jaitley's 'fair and lovely' scheme to make black money white and then what he did to put the Rs 15 lakh black money he promised to put in each Indian's bank account," Rahul said. "The third question I asked him was did you consult Assam Chief Minister Tarun Gogoi and respect the opinion of the people of the state before announcing the Naga Accord", he said. "The fourth question I put to Modi was how many have been given employment so far under his 'Make in India scheme'", the Congress leader said. 
In a jibe aimed at Rahul, Modi had on Thursday said some people grow in age but not in understanding and claimed that the opposition suffers from "inferiority complex". "Some people age but their understanding does not grow. Hence they take time to understand," he had said, without naming anyone. 
Modi in his speech had also invoked the statements made by Jawaharlal Nehru, Indira Gandhi, Rajiv Gandhi and first President Rajendra Prasad by reading out their statements against stalling of legislative business. 
(Feature Image Source: Twitter | @IndiaToday)