Accusing the Narendra Modi government of engaging in "politics of revenge", Rahul Gandhi on Monday, May 18, vowed to fight to get back a mega food park project to his constituency, Amethi as he said that its cancellation had "dealt a blow to farmers".
The Congress vice-president also said he would give the NDA dispensation "zero out of 10" for its handling of issues involving farmers and labourers as he arrived here to meet with cultivators who have suffered crop loss due to unseasonal rainfall and hailstorms.
"The move of BJP-led government has affected farmers and labourers of Amethi and 10 neighbouring districts. The Centre wanted to take revenge from me, but the move has affected farmers.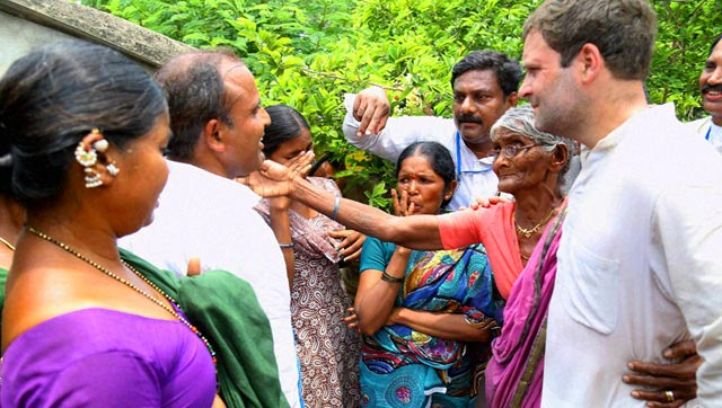 "Had the food park been set up, it would have changed the fate of farmers. By cancelling it, the Modi government has dealt a blow to farmers. He has snatched it
from them and not from me. We will pressure the government to get it back," Gandhi said at Jagdishpur, on the first day of his three-day visit to his Lok Sabha constituency.
His attack on the Modi government comes in the wake of Union minister Smriti Irani's tour of the Congress pocket borough — where she had unsuccessfully contested against Gandhi in the last Lok Sabha election — and her charge that he cared more for a business house than for the farmers of Amethi.
Amidst a raging row over the cancellation of the mega food park project, Irani had last week said, "When Rahul Gandhi spoke for the first time in Amethi, he was talking for a business house. He did not speak for the farmers of Amethi.
"If you look at the documents of district officials, you will understand that from 2010 to 2014, land was not provided by Congress (for the food park). Whatever help had to be given for gas was not given for long."
Gandhi has slammed the Centre both inside and out of Parliament over the food park issue.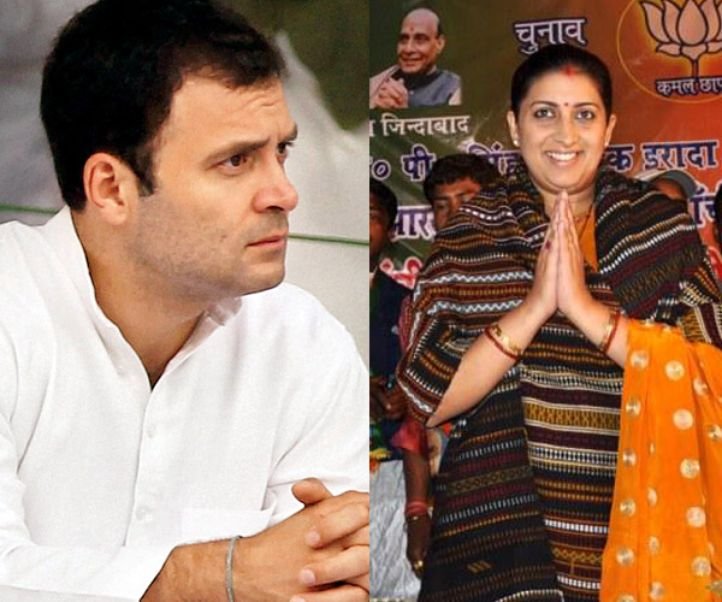 Pointing at the overseas travel which Modi has undertaken, the Congress vice-president further said that the prime minister was visiting foreign places while ignoring the plight of farmers and labourers back home.
"The PM is visiting foreign countries, but he does not go to the houses of farmers and labourers," Gandhi said.
Gandhi said that he would give "zero out of 10" to the Modi government on its handling of farmers and labourers' issues.
"If we talk of farmers and labourers, I will give zero out of 10 (to Modi government)," Rahul said at Haidergarh in Barabanki district en route to Amethi when asked how he would rate its performance during its first year in office.
"(But) if some industrialists and corporate houses are concerned, I will give 10 out of 10," he added.
Earlier, Gandhi was given a warm welcome in Amethi by locals and farmers who assured him of their support in his struggle for their cause.