The BJP led National Democratic Alliance in Bihar has been facing turmoil because of key ally Ram Vilas Paswan's LJP. While Paswan's son Chirag Paswan expressed disappointment over allotment of seats earlier, now a spat between Paswan's son-in-law Anil Kumar Sadhu and Chirag is out in the open.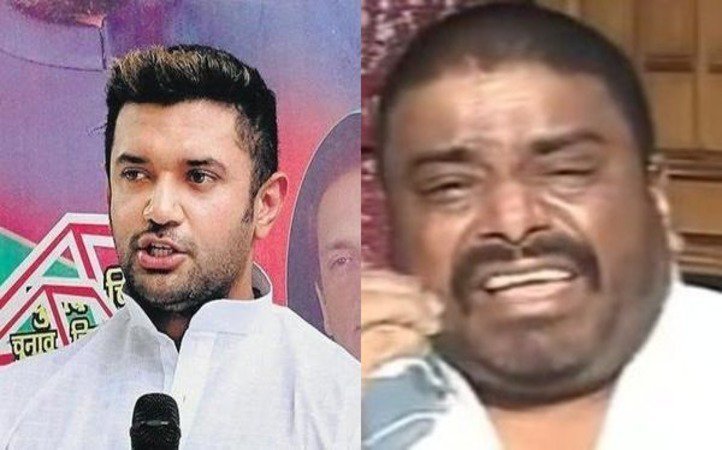 The leader of LJP's Dalit Sena, Sadhu was heartbroken when he was denied a ticket by the party, where Chirag Paswan now calls the shots. Sadhu threatened to reveal details that can embarrass Ram Vilas Paswan in public, and also went on to call Chirag Paswan a "flop hero" on national television.
He said that just like Chirag flopped in films, he will flop in the upcoming elections as well. Expressing his disdain for the younger Paswan, Sadhu said "Chirag is not a Dalit leader".
Sadhu expressed his feelings about the betrayal with this bollywood song, "Achcha sila diya tune mere pyar ka, yaar ne hi loot liya ghar yaar ka."
Read more: