Two weeks after 30-year-old Dalit law student Jisha was reportedly raped and brutally murdered in Kerala's Perumbavoor town, her sister Deepa lashed out at media for speculating on developments in the case.
After reports of a migrant friend of Deepa being involved in the crime on surfaced on Sunday, Deepa rubbished all the allegations and requested the media to let the agencies investigate the case.
Here's what she told the media on Monday after her she accompanied a police team to a hospital where her mother is admitted: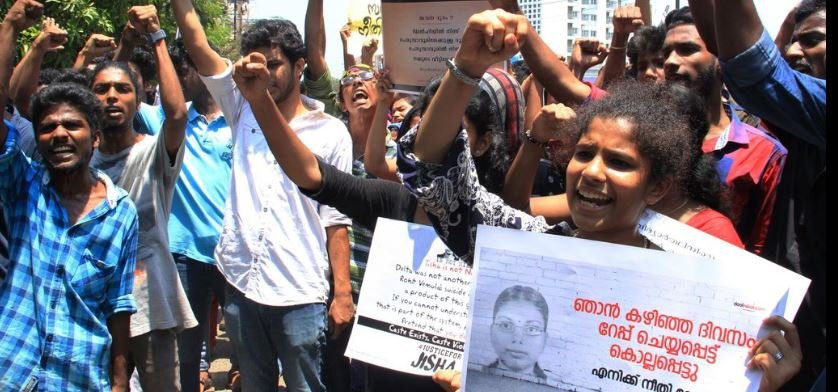 "I have been staying in this hospital for many days. I don't have spare clothes so I went home to get them. Also I had to go to the bank to get my passbook. I got to know that sir (referring to a police officer) had to go somewhere for his work. I accompanied them (police team) because I thought It would be a safe for me. But then I heard that people are saying that I am going with the police team to nab the culprit. Who is writing all this nonsense?
Police officials are doing their best to investigate the case. For God's sake, (referring to media) please don't interfere in the case. Why are you disturbing them? You are coming out with false reports like 'Deepa is going after the culprit to nab him'.
If you want to know about the progress of the investigation regarding my sister's murder then go and ask the police. Why have you all come here?
No one told me what to do. I am 31-years-old and a mother of a child. I have the common sense. Don't tell me what to do. 
I have lost my sister. You must understand that. You have been torturing us for days. What will you get out of all this? You also have a family. If something like this happens to someone from your family, and we come and do exactly what you are doing now, then what would be your reaction? You would thrash them away, won't you?
We are poor and helpless, that's why you get the courage to come and trouble us like this.
We have nothing against you but I request you to broadcast only the truth. We suspect some of our neighbours because we have faced faced many problems from them in the past. And we have told everything to the investigating agencies who are investigating the matter. They are putting in their best efforts. I request you to not become an obstacle for them.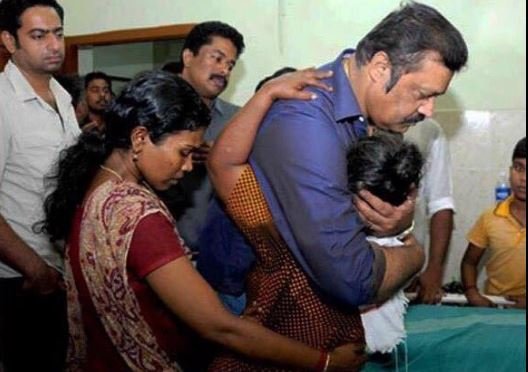 They have been doing their best regarding the investigation. Until they find the real culprit, what's the point in nabbing any innocent and putting him on trial. They have questioned everyone whom they thought were under suspicion.
Why don't you understand the problems they are facing? Many of the women police officers are sacrificing their personal lives and families for the case. Why don't you spare a thought about them? 
I request you once again to stop torturing us for God's sake.
 Here is the video:
(Feature image source: Twitter | Samay News Channel)