Two women were killed and 10 injured, two of them critically, in a stampede during Lord Jagannath's Rath Yatra in Puri.
While one woman was killed near Balagandi square when Lord Balabhadra's chariot Taladhwaja was passing through the area on the Grand Road, another died in a similar incident near Marichkot Chak, police said. The injured were admitted to the district headquarters hospital here and two of them were later shifted to the SCB Medical College and Hospital at Cuttack, it said.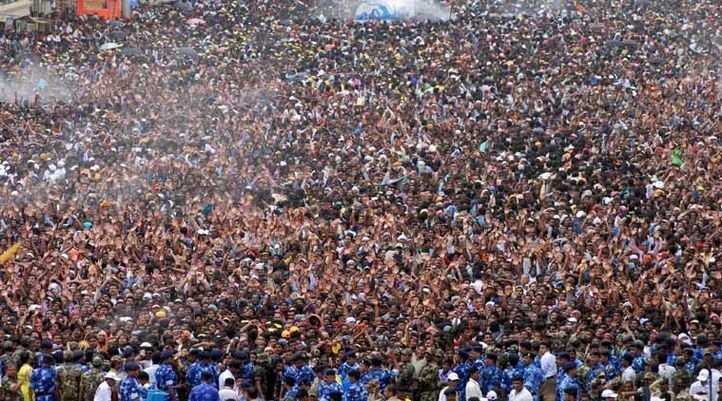 The stampede was the result of a sudden surge in the crowd surrounding the chariot as it was proceeding towards the Gundicha Temple, police said, adding that details are awaited.
The identity of one of the deceased, aged around 60 years, is yet to be ascertained. Amid tight security, the century's first Nabakalebar Rath Yatra of Lord Jagannath was held in Puri on Saturday with fanfare, religious fervour, enthusiasm and a spirit of camaraderie.
Lakhs of devotees from across the country and abroad descended on the pilgrim town of Puri in Odisha to witness commencement of the nine-day journey of the new idols of Lord Jagannath, Lord Balabhadra and Devi Subhadra to Gundicha Temple and back to their abode.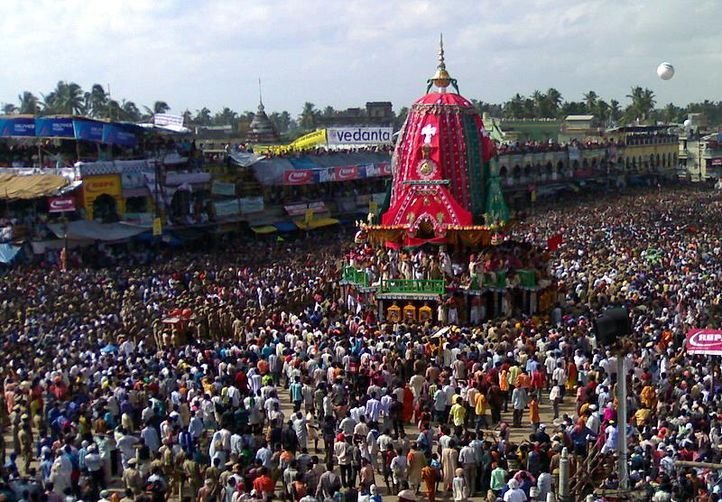 Devotees from all walks of life have been making a beeline to the town since Friday for the world famous annual festival of chariots to catch a glimpse of the presiding deities of the 12th century shrine of Sri Jagannath. Enthusiasm and excitement ran high among devotees as the deities remained indoors for 45 days this time due to Nabakalebar marking change of bodies of the Lords, which took place after a gap of 19 years.