AAP leader Soni Sori and a bunch of journalists are not the only ones who are being targeted in Chhattisgarh. Recent reports reveal that independent activist Bela Bhatia is facing numerous threats and harrassment after being branded as a Naxalite.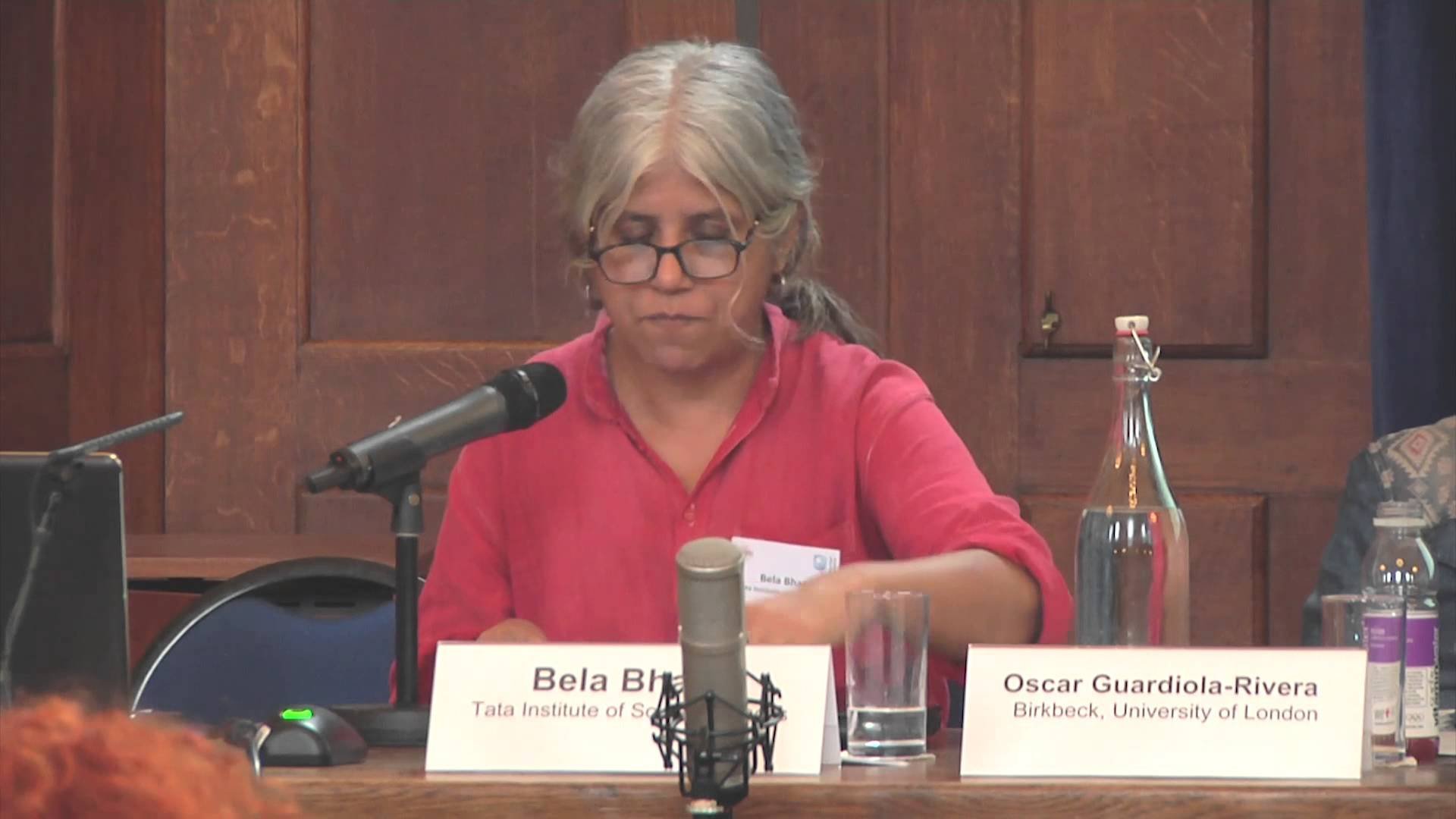 So who exactly is Bela Bhatia?
Bela Bhatia is a TISS graduate in Social Work who later went on to do her PhD at the University of Cambridge and has been a top academic with several of her papers published in top journals. She has also been at the forefront of several human rights and civil rights initiatives across India.
As a journalist, she has covered the most important moments in post-Independence Indian history from the Narmada Bachao Andolan to the Bathani Tola massacre, from the Shramjeevi Samaj to rapes by paramilitary forces in Bastar.
Apart from that, she has formerly served on a Planning Commission-appointed panel to look at governance challenges in areas of the Maoist rebellion.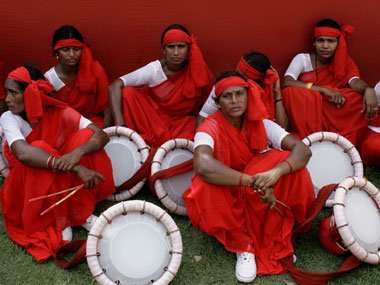 Why is she being targeted?
Ever since Bela helped tribal women register an FIR against security personnel for gang rape and sexual assault last year, she has come to the notice of the local groups. (Also police-sponsored groups such as Samajik Ekta Manch )
"We were helping the tribals with the legal processes, along with human rights activists. Three rapes involving sexual assault and beating by security personnel and the police, with the testimonies of the women have been submitted to the collector," Ms Bhatia was quoted as saying to Hindu.
Since she was the main complainant, pressure has been mounting on her. The group also targeted
Protesting against her, a group of people on Saturday shouted slogans and distributed pamphlets to her neighbours with incendiary messages: "Know the woman who lives next to you. Bela Bhatia, who is a pimp of Naxalites."
This incident has been the latest one in the crackdown on journalists, activists, and scholars, who question how the security forces combat the Naxal insurgency.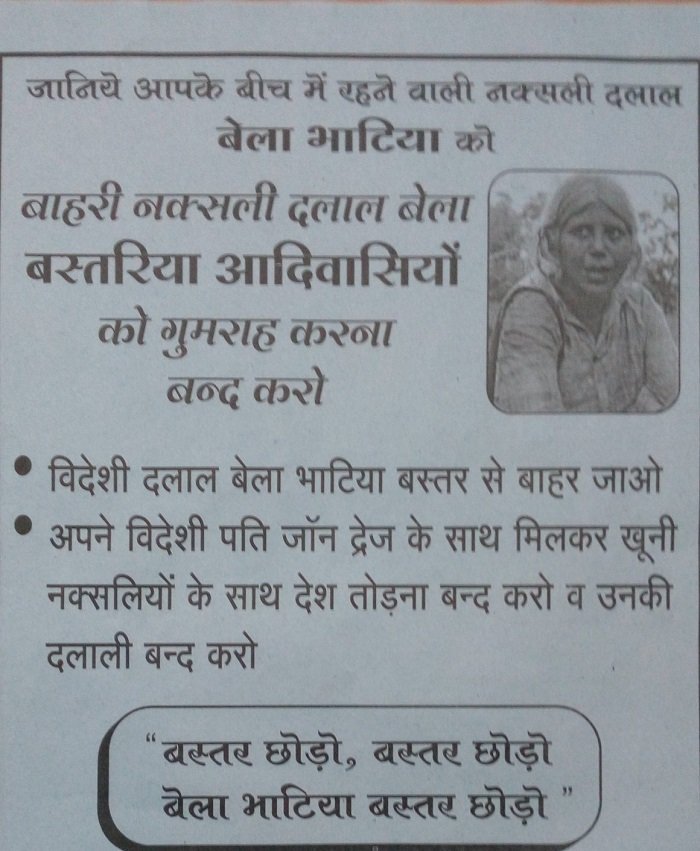 Recently she wrote an open letter in which she explains her long engagement with Bastar and defiantly says that she won't leave the place. Here are some excerpts:
If somebody says you are a Naxal, does that make you one? Would you leave your place just because somebody wants you to? All of us are aware of the ongoing war between the government and the Maoists in Bastar.
The smell of gunpowder barely reaches cities like Jagdalpur but war is an everyday reality for Adivasis living in the hinterland. You can imagine the plight of people who are caught in the crossfire between Maoists and security forces for a decade.
I have earned Ph.D. degree from the Cambridge University on the topic 'Naxalite Movement In Central Bihar.' I had chosen this topic because I wanted to understand why some citizens of a democratic nation were forced to pick up arms against the state.
I find it strange that people insisting on the implementation of the law are being labelled "Maoists"
I had come to Bastar to stay. I will try to remain in the district despite everything that has happened. Democracy is not merely a system of governance. It is also a value system. Democracy aims for a society where there is no oppressor and the oppressed. It means a society where everybody has freedom of speech. 
(Feature image source: Youtube Video Screenshot)