In his latest expose, Republic TV's Arnab Goswami played 19 audio tapes alleging Congress MP Shashi Tharoor's involvement in his wife Sunanda Pushkar's death.
Tharoor was quick to jump to his defence, negating all the allegations in a rather sombre tweet
Exasperating farrago of distortions, misrepresentations&outright lies being broadcast by an unprincipled showman masquerading as a journalst

— Shashi Tharoor (@ShashiTharoor) May 8, 2017
Soon, the matter escalated and Tharoor appeared before the media this morning to further clarify his stand. The Congress MP accused Arnab Goswami of trying to 'exploit a personal tragedy' to gain attention for his new channel, Republic TV.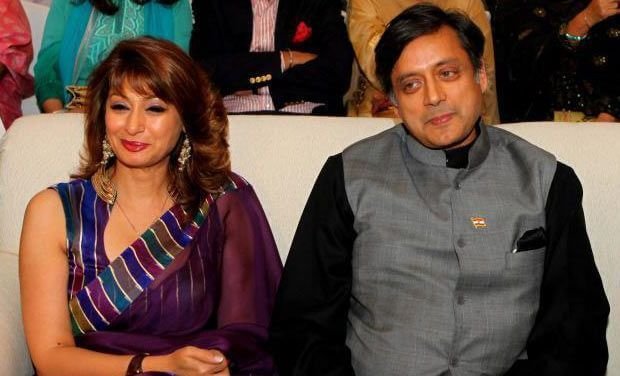 While at it, he minced no words while launching an attack on both Goswami and Republic TV. He even called the latter 'toilet roll'.
However, things got a little out of hand when Tharoor pulled aside a reporter of the Republic Channel, Aditya Raj Kaul, who had been interrupting him to clarify his point. Reacting to his eagerness, Tharoor said, "Please, please take over. Why don't you come here and speak?"
Tharoor was also seen holding the reporter's hand when the reporter asked "why are you trying to manhandle me."
After the incident, Kaul then took to Twitter, alleging that he was attacked by Tharoor's 'goons'
Sad day. Shashi Tharoor watches as his goons attack me for asking questions on #SunandaMurderTape. Punched, manhandled for reporting facts.

— Aditya Raj Kaul (@AdityaRajKaul) May 9, 2017
Watch the whole video here:
.