Instagram accounts of celebrities have mostly made you think about all the material things you probably want for yourself. But Richard Branson has a different take on things. The owner of Virgin Records, 200 other companies, and an entire island, this man knows how to spend the money he earns. But he is not restricted to the bank balance and luxuries, which is what makes him stand out. It's the many facets of his character that make him a true inspiration. Here are a few images that show he has not lost the love for simplicity.
Never too old to bring out the child in you.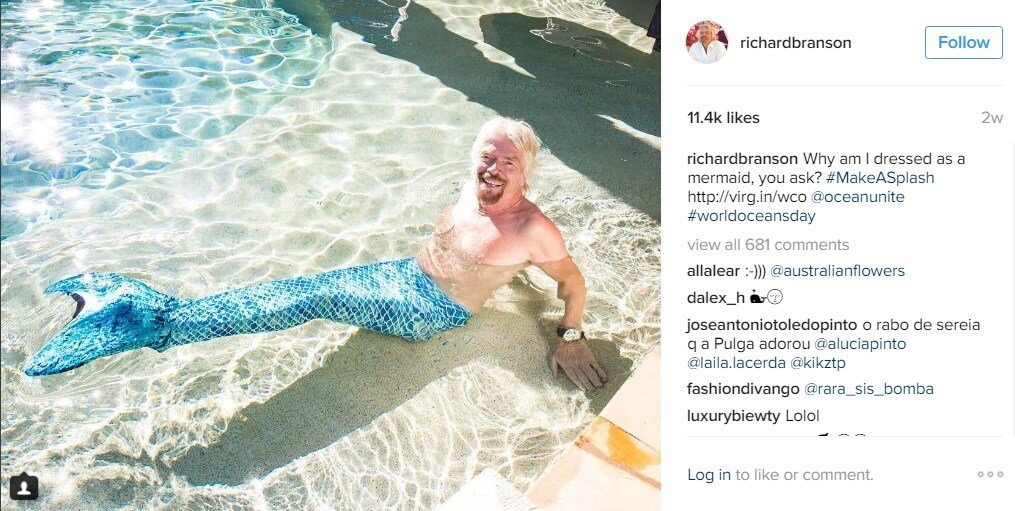 We are guessing he has a personal photographer to compile all his sporting activities…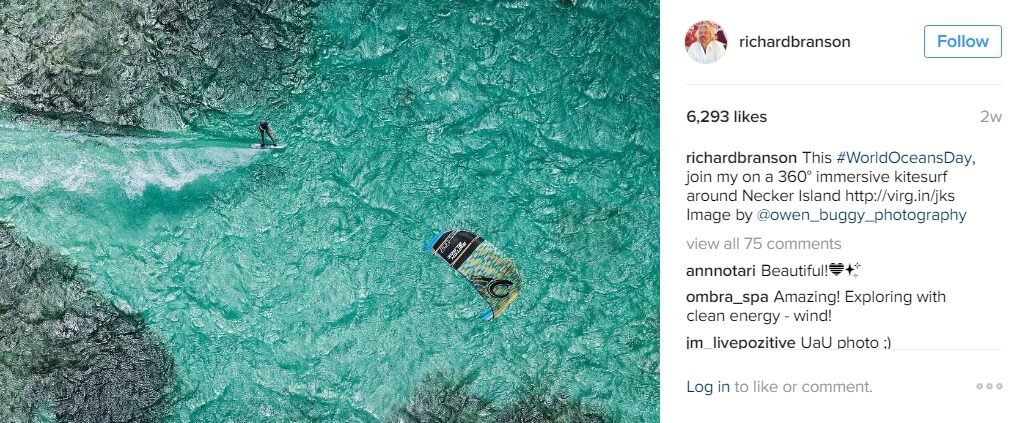 Branson doing his bit for the conservation of wildlife.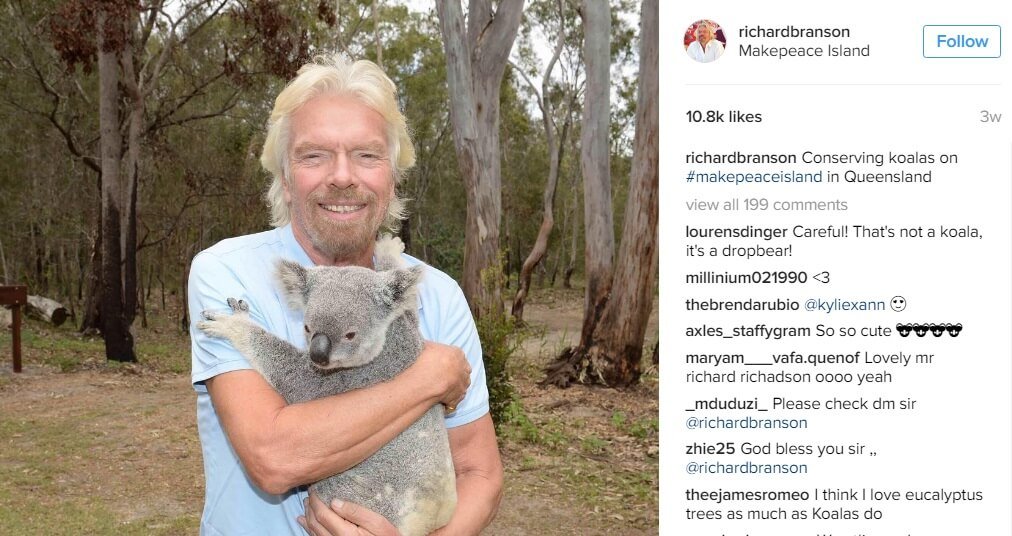 Catching up, because what do riches mean without the ones you love?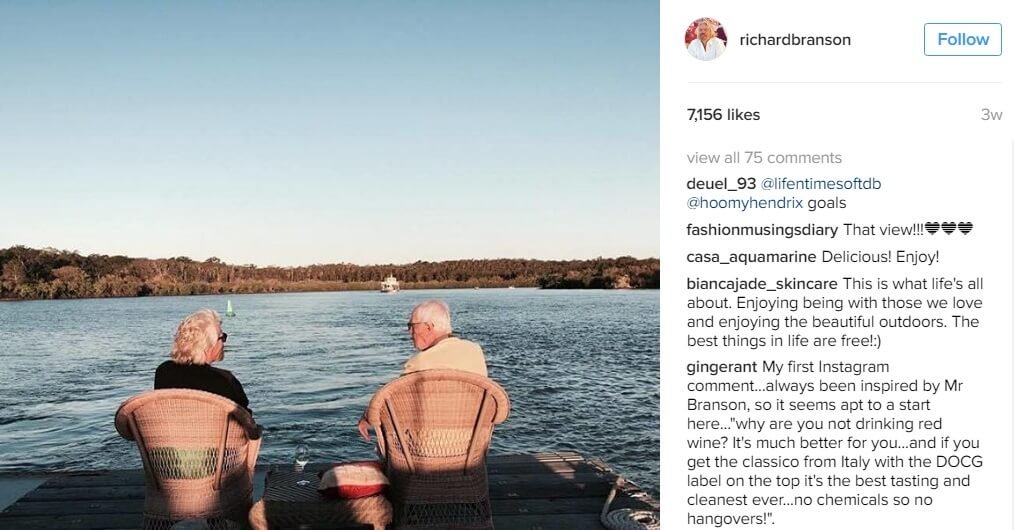 Quiet is a necessity, and that island is the perfect place for it.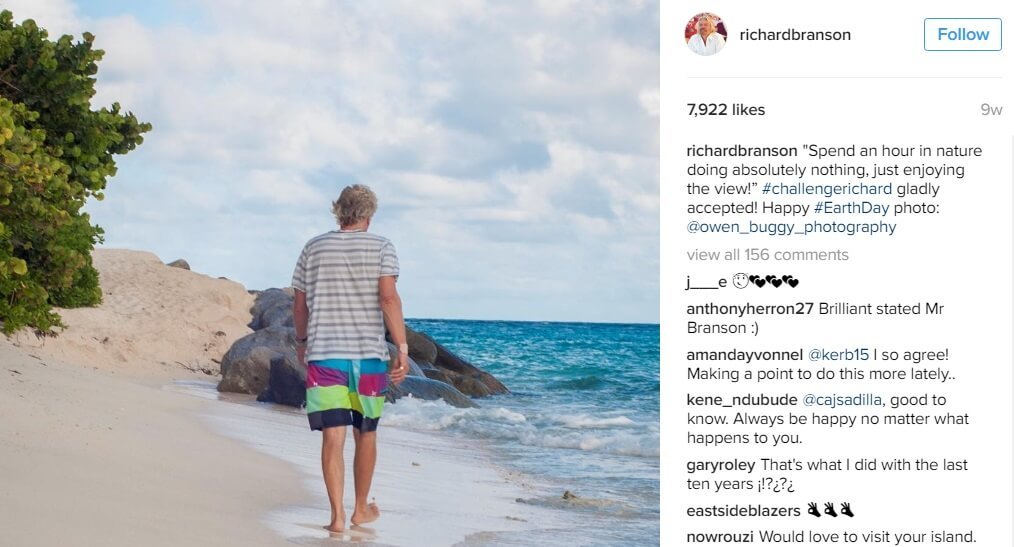 How to avoid troubled waters: Zip Line.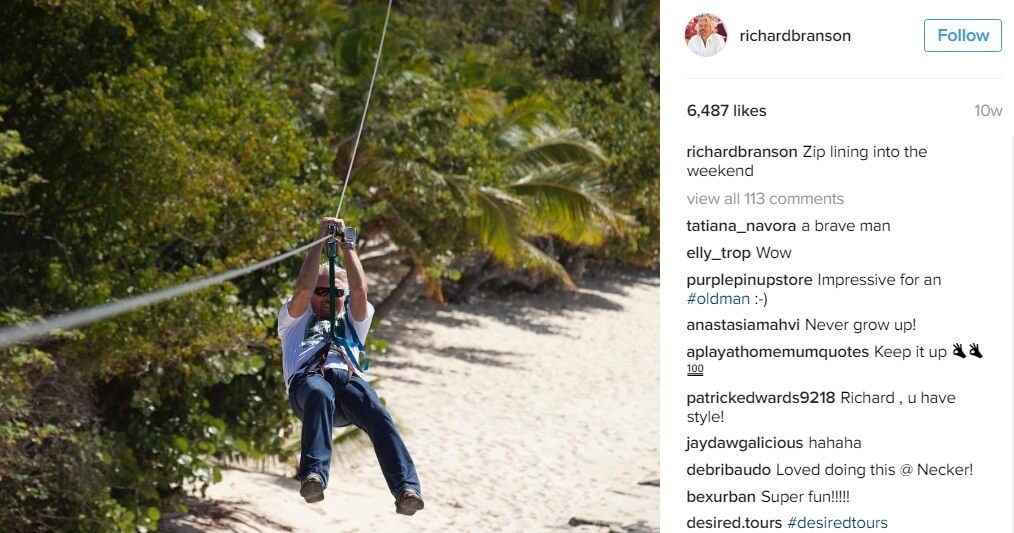 Richard Branson when he's tired of water sports.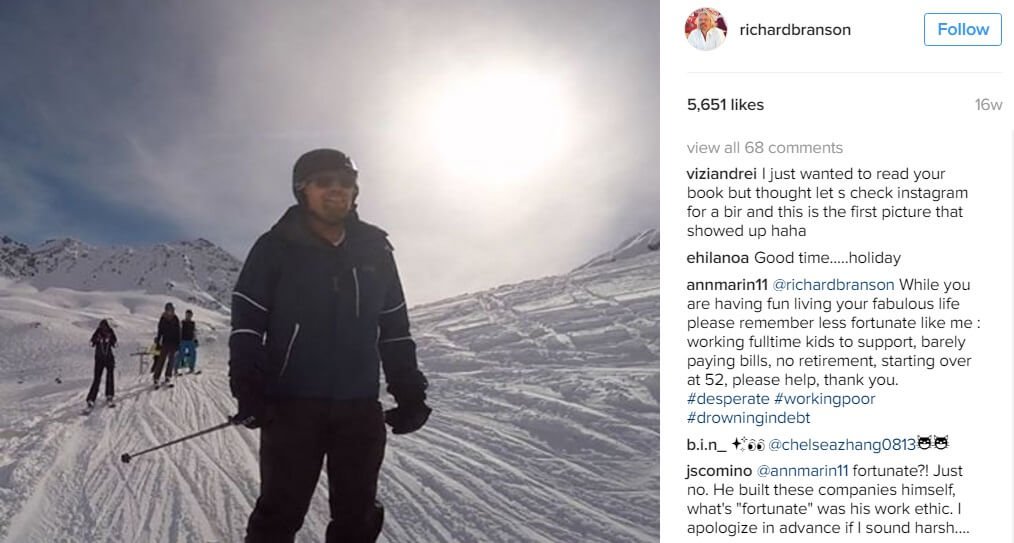 What chilling looks like at his Makepeace Island.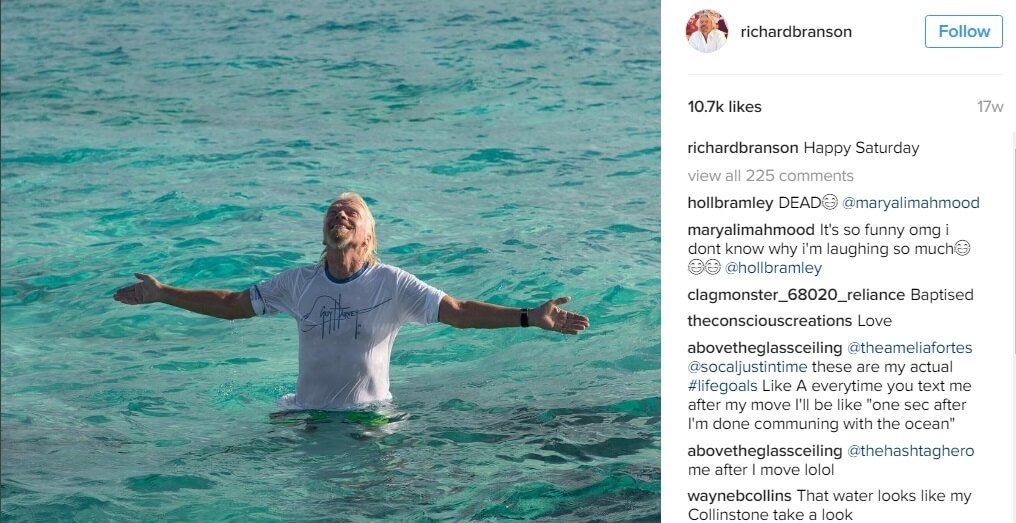 The simple pleasure of perfectly tossed pancakes.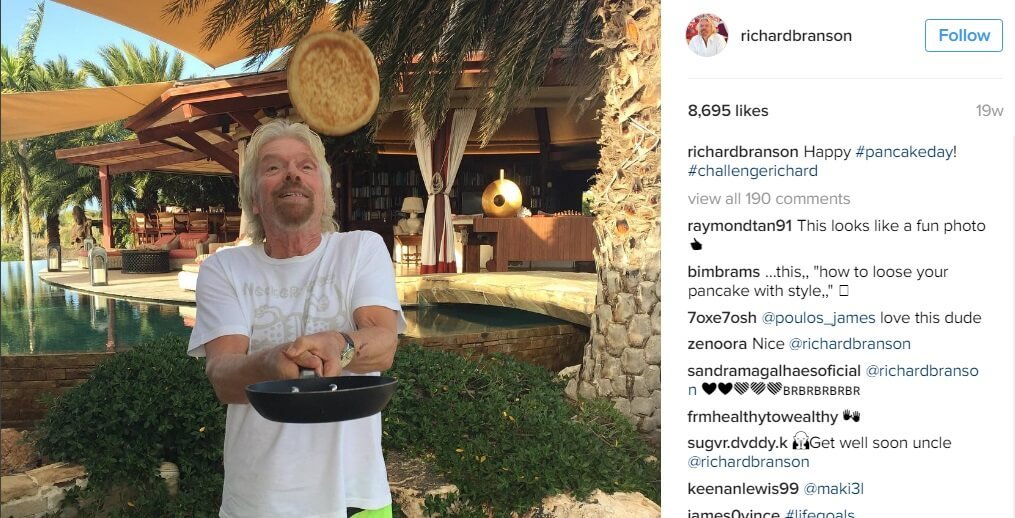 After an island, is he planning on buying a mountain too?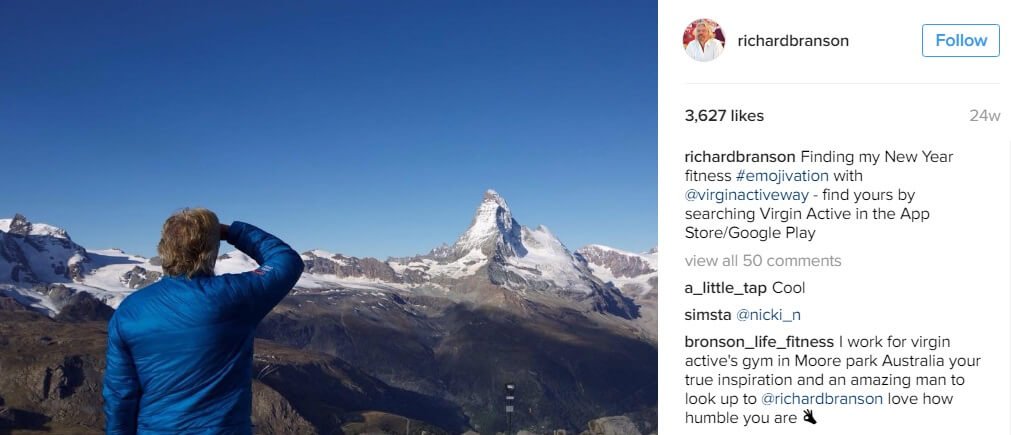 This beautiful way of welcoming the new year!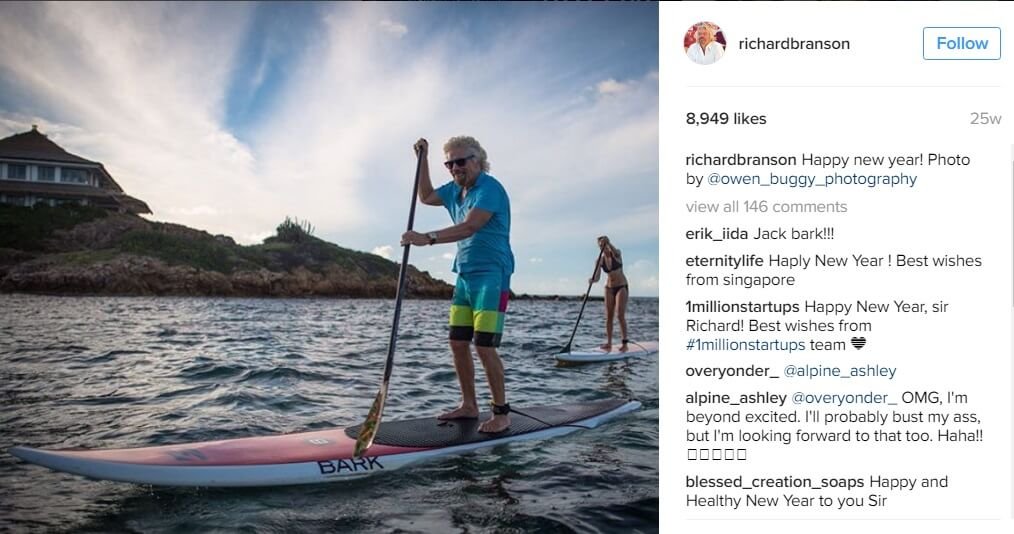 That's your perfect holiday in a photograph.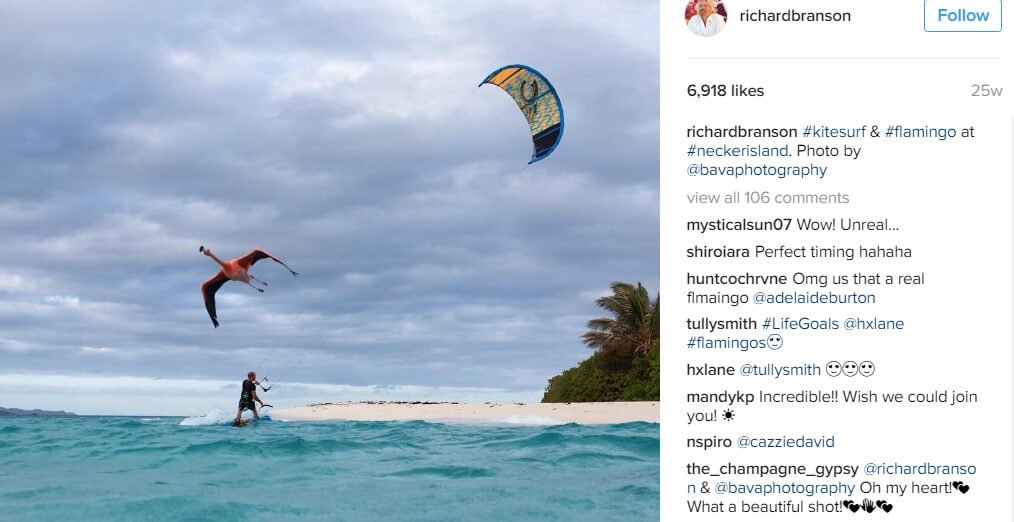 And here we thought Santa came from the North Pole.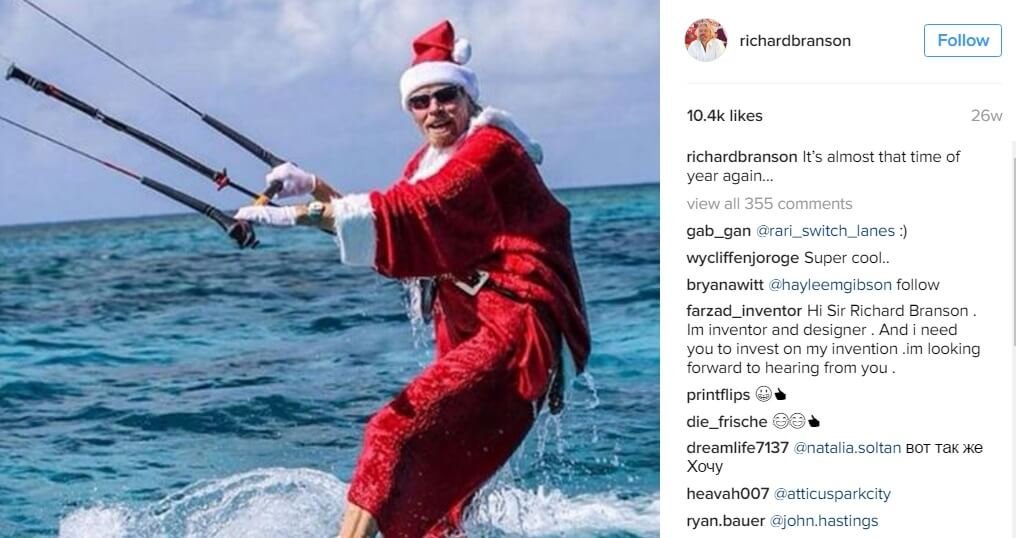 A million dollar businessman who endorses the conservation of flamingos.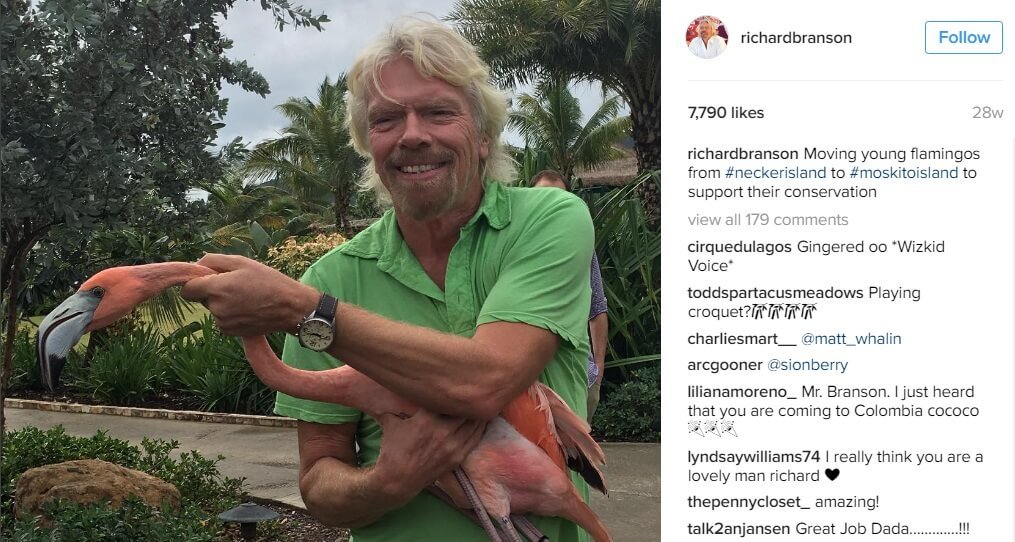 We don't think they get those golf balls back. Nope.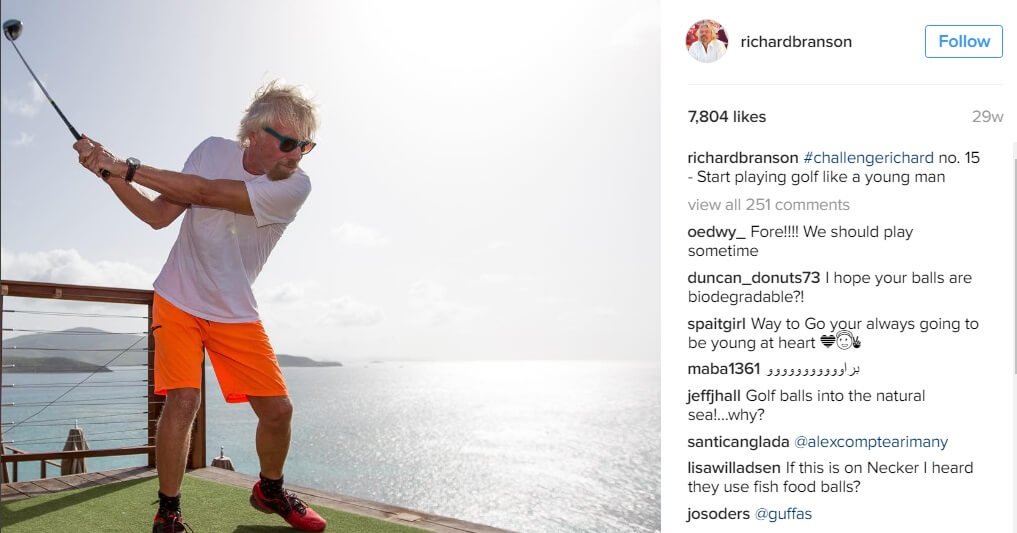 That's what a break looks like when you own an island.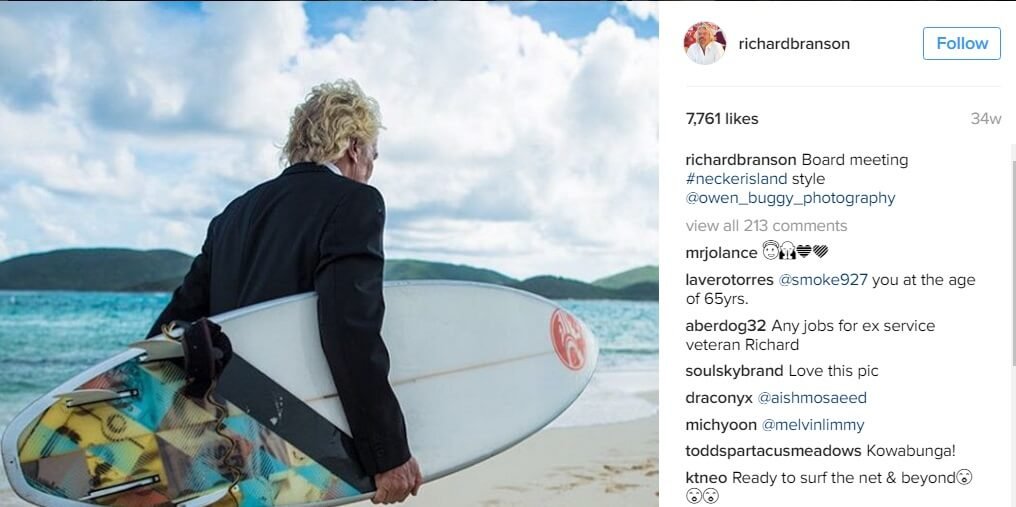 The flamingo pond on his island for their conservation. The man has koalas and flamingos on his island!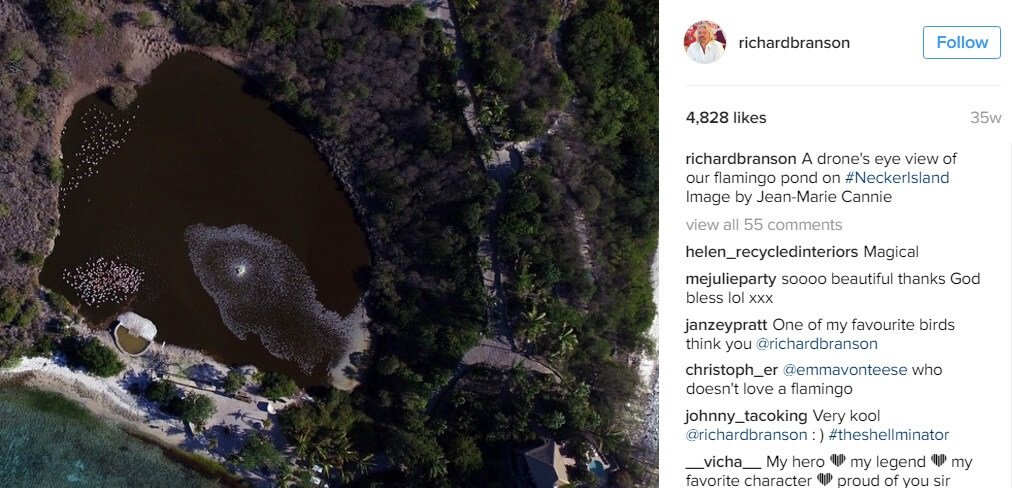 Let's hope we'll be agile enough to do that at his age.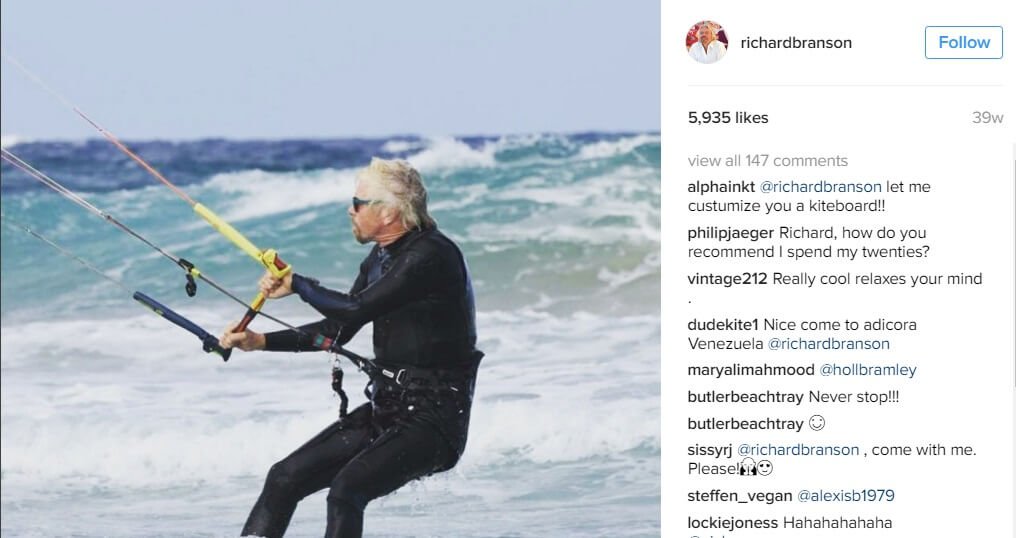 His house on the Makepeace island, where he encourages all kinds of water sports.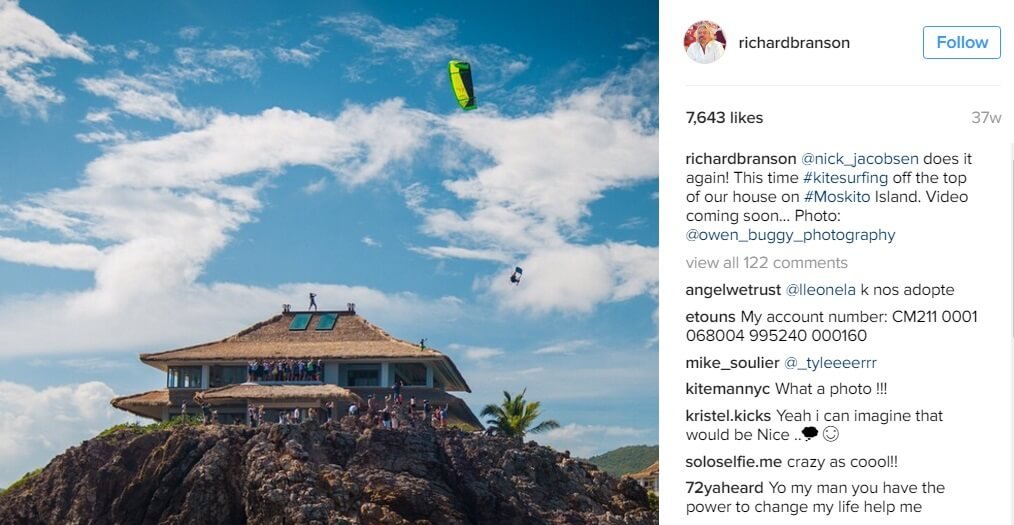 If he's made the money, he's also finding time to enjoy it. What else could a perfect life be made of?