This fall, as the international celebs take the red carpet at the Venice Film Festival, there'll be an unexpected guest walking among them. An unexpected guest from India who drives an auto rickshaw back in Coimbatore, Tamil Nadu, to earn a living. But what is the autowallah from India doing at such a prestigious award ceremony like this?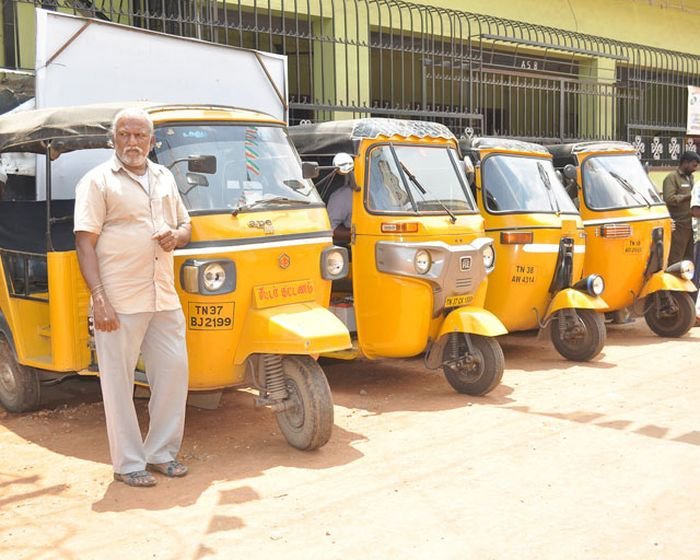 Turns out, Mr M Chandrakumar is no regular auto driver and actually moonlights as a writer after dropping his last customer home. And not only that, a full length Tamil feature film has been made on his novel, which is what has become his ticket to Venice.
Chandrakumar's novel 'Lock Up' got published in 2006 and years later, the same novel caught the fancy of a Tamil director Vetrimaaran, who made a movie Visaranai on it and sent it as an entry to the festival's competition section. Crediting his observation skills behind his writing prowess, Chandrakumar said, "I have always been observing life which has been my teacher."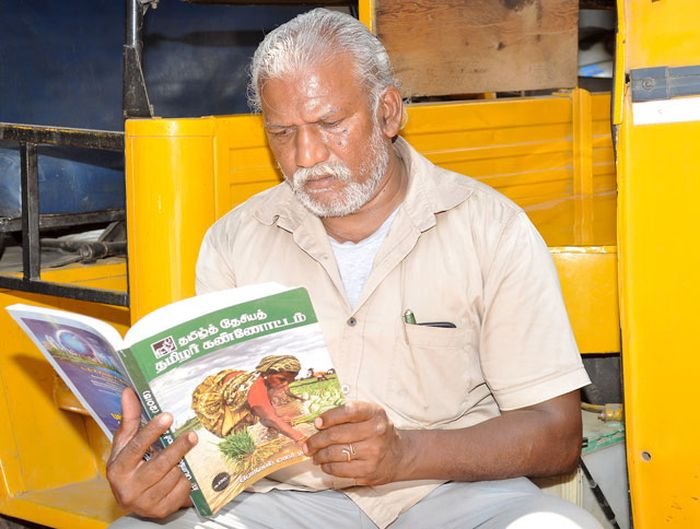 Elaborating more on the inspiration behind his first novel, he said that it's his harrowing first-hand experience of police brutality and oppression as a young man in Andhra Pradesh's Guntur district that influenced his novel and gave a voice to this unwarranted oppression of the poor.
The honesty of his accounts struck a chord with director Vetrimaaran, prompting him to make a movie on it. "I liked the earnestness with which Chandran documented his suffering in Andhra Pradesh at the hands of police. This is the only work of his that I have read and would take a look at his other novels later. For now, we are focused on Venice and I am happy the novelist is also accompanying me to the festival." the director said.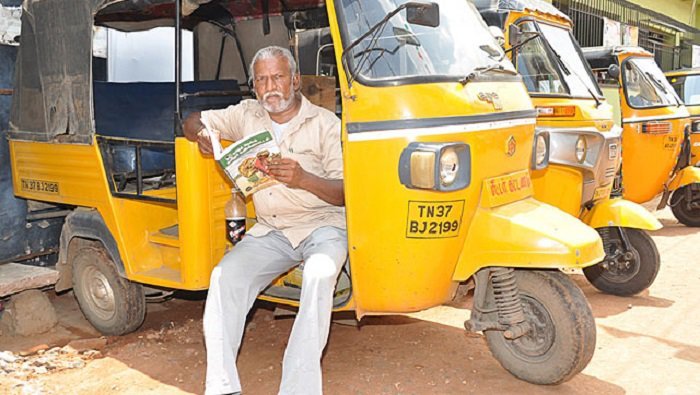 Ever since the news broke, acquaintances and neighbours can't contain their happiness and pride. A local resident of Chandrakumar's area said, "It is such a big thing; despite being just an auto-rickshaw driver, Chandran learnt to study life in all its facets and achieve an ability to present it in lucid writing for all to understand."
Fondly known as 'Auto Chandran', the autowallah -writer has written three other novels called Boomiyai Kolaikalamaakkum America , Kovayil Jeeva and Eriyum Pattatharasi.