Roger Federer withdrew from the French Open on Thursday after failing to recover from a back injury, bringing to an end the 17-time major winner's run of 65 consecutive Grand Slams.
"I regret to announce that I have made the decision not to play in this year's French Open," the 2009 Roland Garros champion wrote on his Facebook page.
I have been making steady progress with my overall fitness, but I am still not 100% and feel I might be taking an unnecessary risk by playing in this event before I am really ready.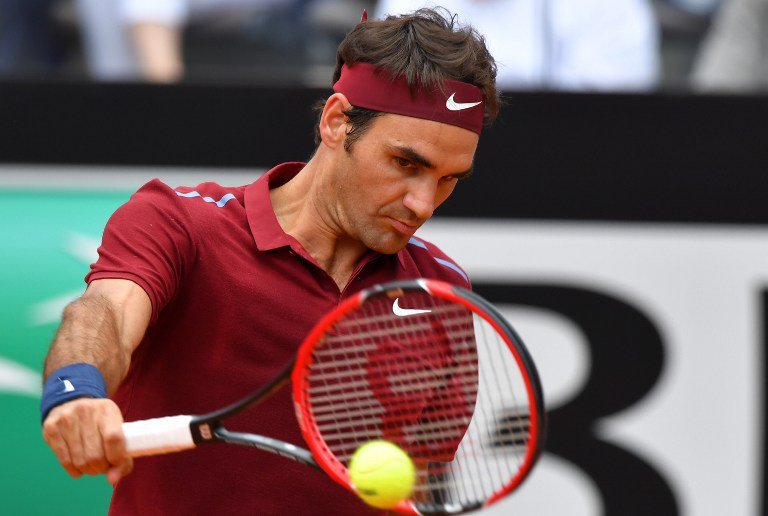 The 34-year-old world number three, who has been plagued by knee and back injuries this year, last missed a Grand Slam event in 1999 when he missed the US Open.
Federer, with his 35th birthday looming in August, has played only four tournaments this year.
A knee injury sidelined him after the Australian Open until Monte Carlo before a back problem ruled him out of Madrid.
The Swiss then lasted just two matches at the Rome Masters where he was dumped out by Dominic Thiem.
Despite Thursday's decision, Federer insists he will keep playing and will concentrate on preparing for the grass court season and a fresh bid to win an eighth Wimbledon, the scene of his most recent Grand Slam triumph in 2012.
"This decision was not easy to make, but I took it to ensure I could play the remainder of the season and help to extend the rest of my career," the Swiss veteran added in his statement.
"I remain as motivated and excited as ever and my plan is to achieve the highest level of fitness before returning to the ATP World Tour for the upcoming grass court season. I am sorry for my fans in Paris but I very much look forward to returning to Roland Garros in 2017."
Federer's withdrawal from the French Open, which starts on Sunday, means that nine-time champion Rafael Nadal will be promoted to fourth seed in Friday's draw behind Novak Djokovic, Andy Murray and defending champion Stan Wawrinka.
It also means that dangerman Nadal cannot meet Djokovic or Murray before the semi-finals.
Federer completed a career Grand Slam when he captured the 2009 title in Paris.
His overall record in the French capital stands at 65 wins against just 16 losses with four defeats in finals, all at the hands of Nadal with the most recent back in 2011.
Federer's absence is another blow to Roland Garros organisers who have seen two-time women's champion Maria Sharapova sidelined through a doping suspension while former world number one Caroline Wozniacki is out injured.