Cristiano Ronaldo took his "dream" of an international title another step closer when Portugal beat Poland in a penalty shootout to reach the European Championship semi-finals.
Robert Lewandowski scored barely 100 seconds into the latest night of Euro 2016 drama before Portugal unleashed the player who many say could lead the country's post-Ronaldo era.
Making his first start at Euro 2016, Renato Sanches, a powerful 18-year-old and already a 35 million euro ($38 million) player, smashed home a 25 metre drive to equalise the match that went into extra time and then penalties.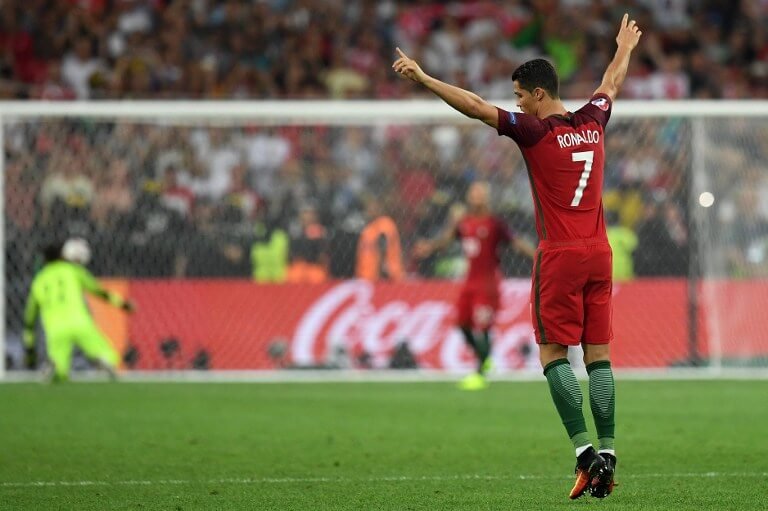 Sanches followed Ronaldo in hitting home his spot kick as Portugal won 5-3, having again failed to win a game in the alloted 90 minutes. That did not prevent relieved Portuguese celebrations.
Ronaldo said it had been an "unforgetable" night as Portugal had reached their target of a semi-final place. "Everyone should be congratulated."
But the Real Madrid star acknowledged again that the prize he really cherishes is a world or European title. And at 31, he knows time is running out.
"The dream is getting closer and anything can happen now. I'm not missing anything (in honours) and even if my career finished today I would still feel privileged," said the Real Madrid star.
"But I've always said, and I don't hide it, that I would love to win a title with the national team. We're on the right road."
Poland started strongly, with Robert Lewandowski scoring his first goal of Euro 2016 before the stadium had settled.
Kamil Grosicki hurried past Southampton right-back Cedric Soares to deliver a great cross for Lewandowski to drive past a flailing Rui Patricio as Poland made a flying start.
It was the Polish striker's first goal of the competition, after hitting a record 13 in qualifying.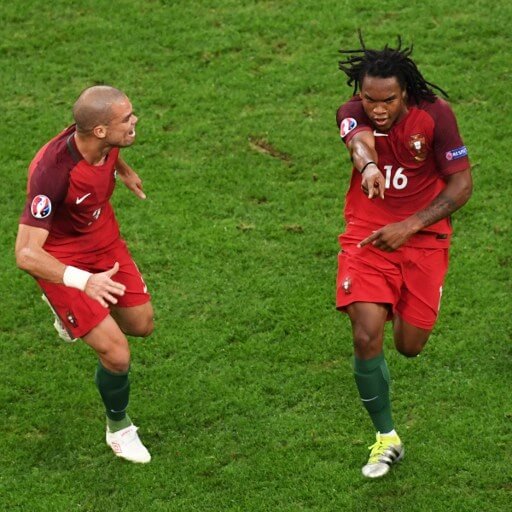 Sanches, his new teammate at Bayern Munich, came to Portugal's rescue.
German referee Felix Brych waved away Ronaldo's claims for a penalty on 31 minutes despite replays suggesting the Real Madrid star was bundled over by centre-back Michal Pazdan as he went to meet a cross.
Two minutes later, Sanches collected Nani's cutback from the right side of the area and hit a fierce shot that deflected off Grzegorz Krychowiak and beat Lukasz Fabianski at his near post.
Portugal should have hit the winner on 85 minutes, but after sneaking behind Pazan to meet a high ball from substitute Joao Moutinho, Ronaldo's left foot failed to connect with what looked like a simple chance.
Extra time was notable more for the pitch invader who tried to reach Ronaldo than for real scoring chances. Fourteen security personnel carried the Ronaldo fan off after he was caught.
Goalkeeper Rui Patricio and Ricardo Quaresma were Portugal's shootout heroes. Patricio dived left to save Jakub Blaszczykowski's tame fourth shot for the Poles, who had reached the quarter-finals for the first time.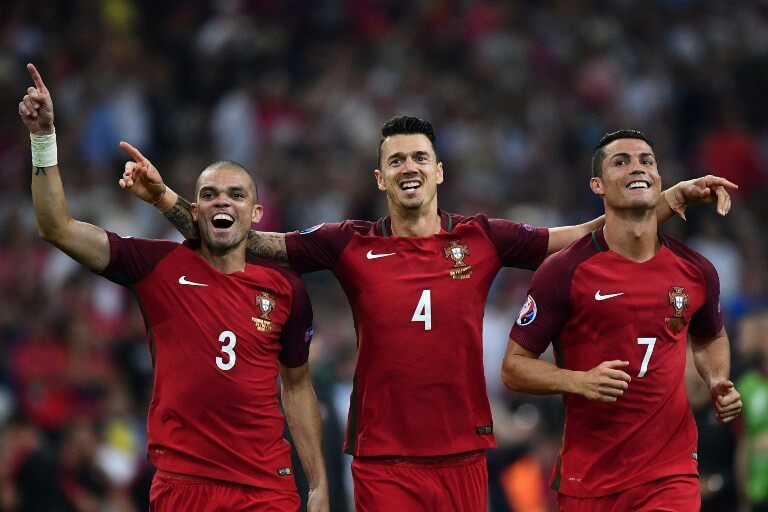 Quaresma was next up for Portugal and made no mistake firing high into the net to beat Fabianski.
Sanches said it was a "wonderful moment for the team" and for himself to score.
He made little of Portugal's failure to make a clear win again.
"People criticise us but we don't care, because we are in the semis," Sanches said.
Ronaldo looked vulnerable, but Portugal coach Fernando Santos hailed his performance as "amazing".
"People focus on Ronaldo because he has to score, but he played amazing, he is a great captain."
Santos said it was "an exaggeration" to say Sanches was taking over from the team's number one player.
"He played a great game, but he is still growing.
"This is not the future Renato because (in the future) he will be an even better player.
"Renato is still growing and he has to take all his qualities and put it all on the pitch."
Poland were disconsolate.
"It hurts and it will hurt for a long time," Lewandowski said as he watched Ronaldo celebrate.
Portugal play the winner of Friday's game between Belgium and Wales in Lille.
The final two quarter finals are between Germany and Italy on Saturday followed by France against underdogs Iceland on Sunday.