The district administration today distributed cheques amounting to Rs 15 lakh among 22 "innocent people" who were injured during the last year's Jat quota stir in Haryana. 
An official spokesman said cheques of Rs 1 lakh each were given to eight persons while Rs 50,000 each were given to 14 people. Thirty people were killed and several injured while property worth crores was damaged at many places in the state during the last year's Jat stir.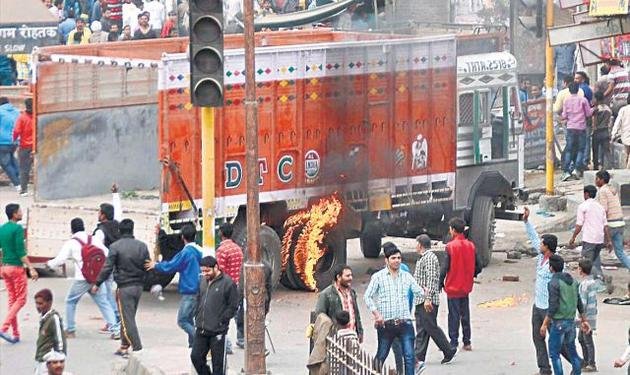 Rohtak and some of its neighbouring districts, including Sonipat and Jhajjar, were the worst hit by the violent protests. 
Besides seeking quota in education and government jobs under the Other Backward Classes (OBCs) category, the demands of the Jats include release of those jailed during last year's agitation, withdrawal of cases slapped during the protest and government jobs for the kin of those killed and injured while taking part in the stir. 
Earlier this month, the community members launched fresh round of protests in the state in support of their demands.
Feature Image Source: PTI