Describing Hinduism as a way of life, RSS Chief Mohan Bhagwat said "it is more inclusive and not exclusive". Addressing the concluding session of the three-day 'Sanskriti MahaShibir' organised by the UK-based charity Hindu Swayamsevak Sangh at Hertfordshire, about 50 km from London, Bhagwat spoke about the positive aspects of Hinduism which believed in the principle of Vasudeva Kutumbakam (the world is one family).
"In a diverse world, every culture has to be respected and when all cultures are respected, the world will flourish," the RSS Chief told over 2,200 delegates from the UK and the Europe who attended the MahaShibir. Describing Hinduism as a way of life, he said "it is more inclusive and not exclusive.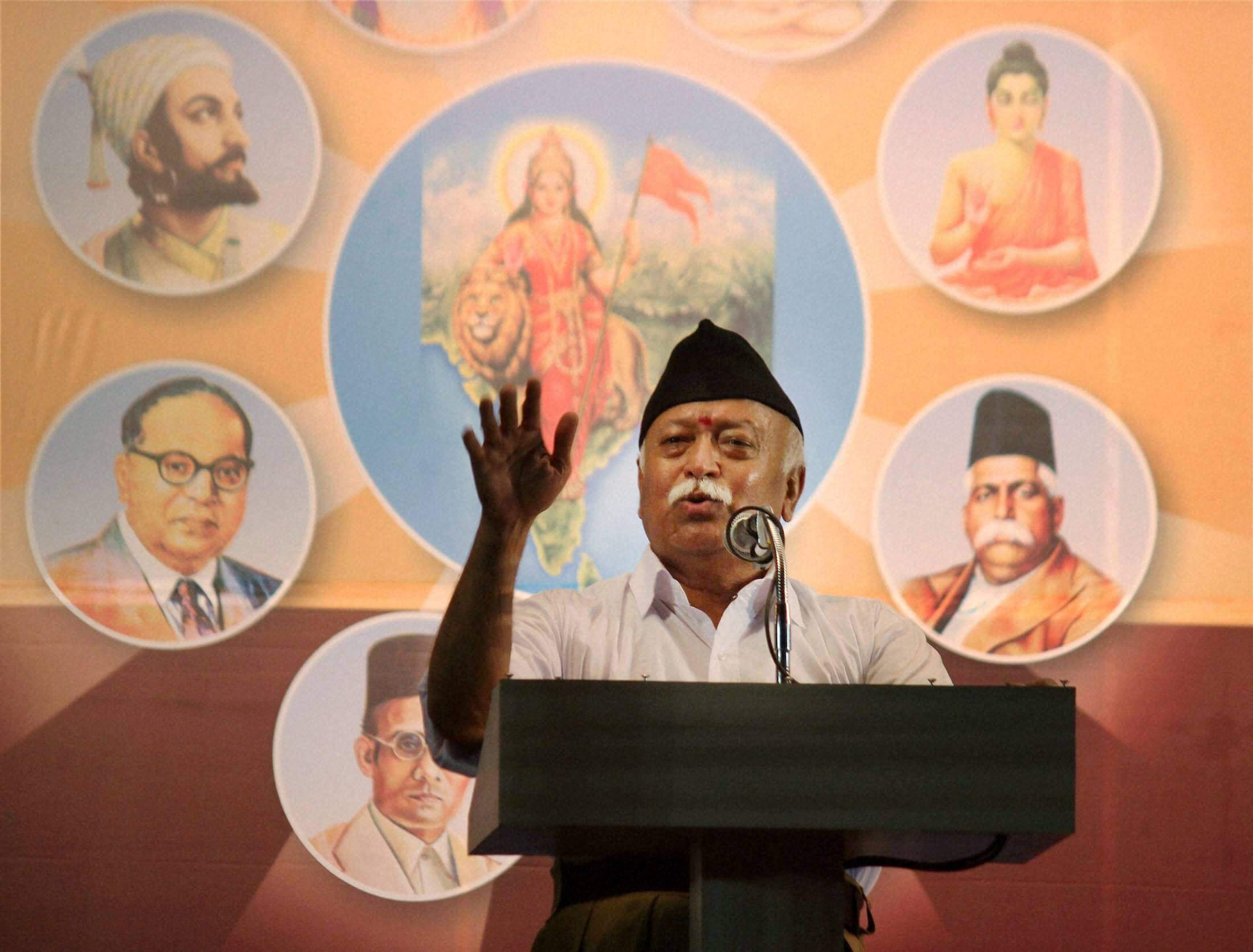 He also spoke about the conflict between development and environment and said "Hinduism has answers to the question 'should environment be compromised because of development'. Emphasising that exercise is essential for a healthy body and mind, Bhagwat said "healthy society depends on leading a disciplined life, with proper eating habits and regular exercise."
During the three-day deliberations there were in-depth discussion among others on 'Sanskaar' (values of life), 'Sewa' (selfless service) and 'Sangathan' (community spirit). The MahaShibir was addressed among others by Swami Dayatmananda, Head of Ramakrishna Vedanta Centre UK, Swami Nirliptananda, Head of London Sewashram Sangh UK and Acharya Vidya Bhaskar, Omkarananda Ashram Switzerland.
(Feature image source: PTI)