A robber put a gun to Ryan Lochte's head on Sunday demanding money as he drove home from an Olympic party, the star US swimmer told NBC television.
Lochte said he and US teammates Gunnar Bentz, Jack Conger and Jimmy Feigen were in a taxi that was pulled over by robbers posing as armed police.
When he ignored an order to get down on the ground, "the guy pulled out his gun, he cocked it, put it to my forehead and he said 'Get down,'" Lochte told the US channel.
"I put my hands up, I was like 'whatever.' He took our money, he took my wallet — he left my cell phone, he left my credentials."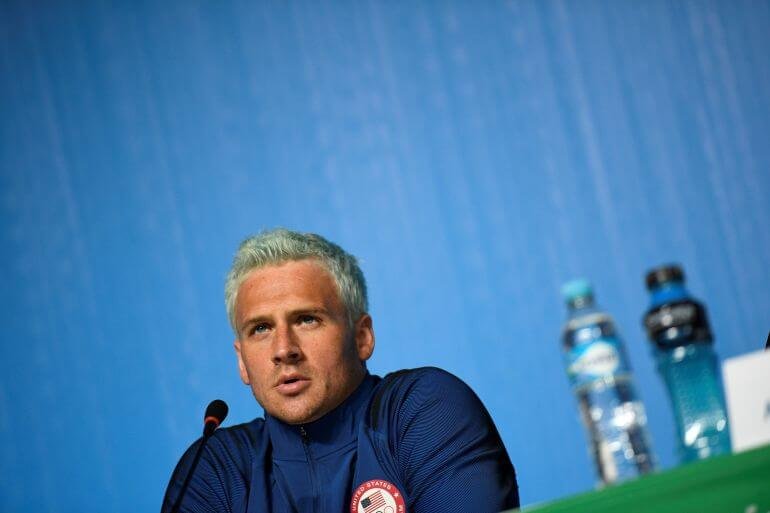 Confusion surrounded the incident after International Olympic Committee spokesman Mark Adams told a media briefing earlier that reports of the robbery quoting Lochte's mother, Ileana, were "absolutely not true".
Adams said the IOC got its information from the US Olympic Committee.
But USOC spokesman Patrick Sandusky later issued a statement outlining the events as Lochte described them.
"According to four members of the US Olympic Swimming Team (Gunnar Bentz, Jack Conger, Jimmy Feigen and Ryan Lochte), they left France House early Sunday morning in a taxi headed for the Olympic Village," Sandusky said.
"Their taxi was stopped by individuals posing as armed police officers who demanded the athletes' money and other personal belongings.
"All four athletes are safe and cooperating with authorities."
Lochte and friends had been attending a party with Brazilian swimmer Thiago Pereira at Club France, a hospitality complex on the Rodrigo de Freitas lagoon run by the French Olympic Committee.
Amid the conflicting reports, Rio's famed Copacabana and Ipanema beaches have been made off limits to Australian athletes after dark.
Australian Chef de Mission Kitty Chiller said the country's swimmers, now free to sight-see after completion of their competition, were among the Aussie delegation that have been instructed to take extra precautions when outside secure Olympic areas.
"There's been a lot of increased petty criminal, but criminal, activity on the actual beaches," Chiller said, explaining that the no-go zone included the sandy beaches but not the boardwalks.
Thefts and muggings, common in Rio, have become the talk of the town around the Olympics. A government minister, athletes, coaches and press photographers have all fallen victim.
(Feature Image Source: AFP)