When Sachin Tendulkar started his now immortal farewell speech, he had the entire ground in rapt attention as he said "Friends, please settle down." And if like us, you have watched his speech a 100 times since, you'd know who he thanked at the very beginning.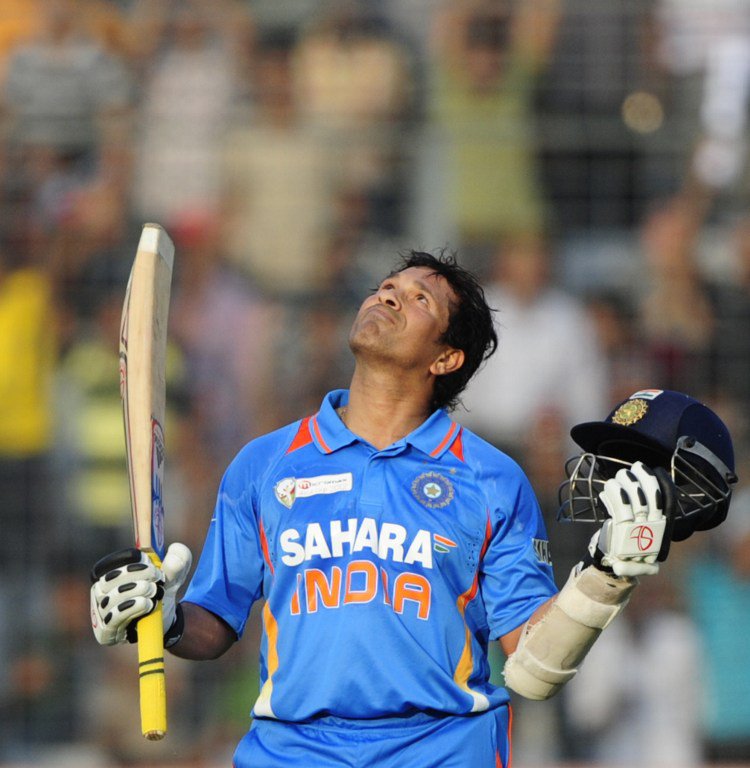 His father, Ramesh Tendulkar.
I've a list of names to thank. The first is my father, who passed away in 1999. Without his guidance I wouldn't be standing in front of you. He said 'chase your dreams, don't give up, the path will be difficult.' I miss him today
Every time he looked up to the sky after a 100, it was in remembrance of the man who shaped Sachin the way we all have grown to love, admire and (in some cases) worship even.
So on the occasion of Father's Day, Sachin took to social media to remember the man who meant to him so much.
Virat Kohli, the heir apparent to Sachin Tendulkar's throne, has many things in common to the Mumbai legend. Remember how Sachin came back to play the 1999 World Cup in England after attending his father's final rites? Kohli has a similar inspirational story regarding his father too.
After his father's death in the wee hours of the day, which happened during his first season with Delhi when he was batting on 40 overnight, Virat called his coach in the morning that he would play.
That was the moment that changed me, it gave me the strength and motivation to actually live my dream and fulfill my father's dream as well of playing for the country.
Kohli remembered his father today as well.
A lot of other Indian sports stars joined in wishing their fathers.
On behalf of all the sports fans in India, a Happy Father's Day to all these wonderful dads who gave our nation these heroes we cherish.