After a three-decade-long fight, Taiwan became the first Asian country to legalize same-sex marriage on May 17, 2019.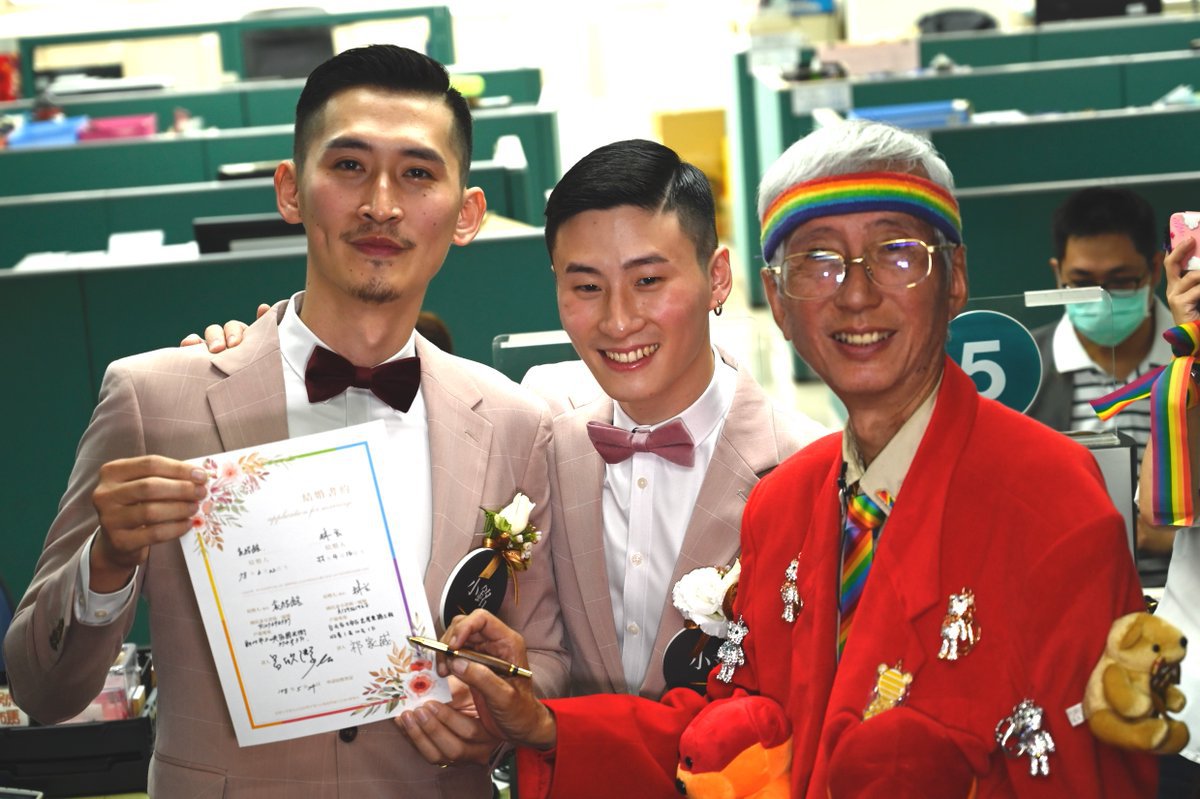 And on Friday, hundreds of same-sex couple registered and finally, officially, celebrated their union.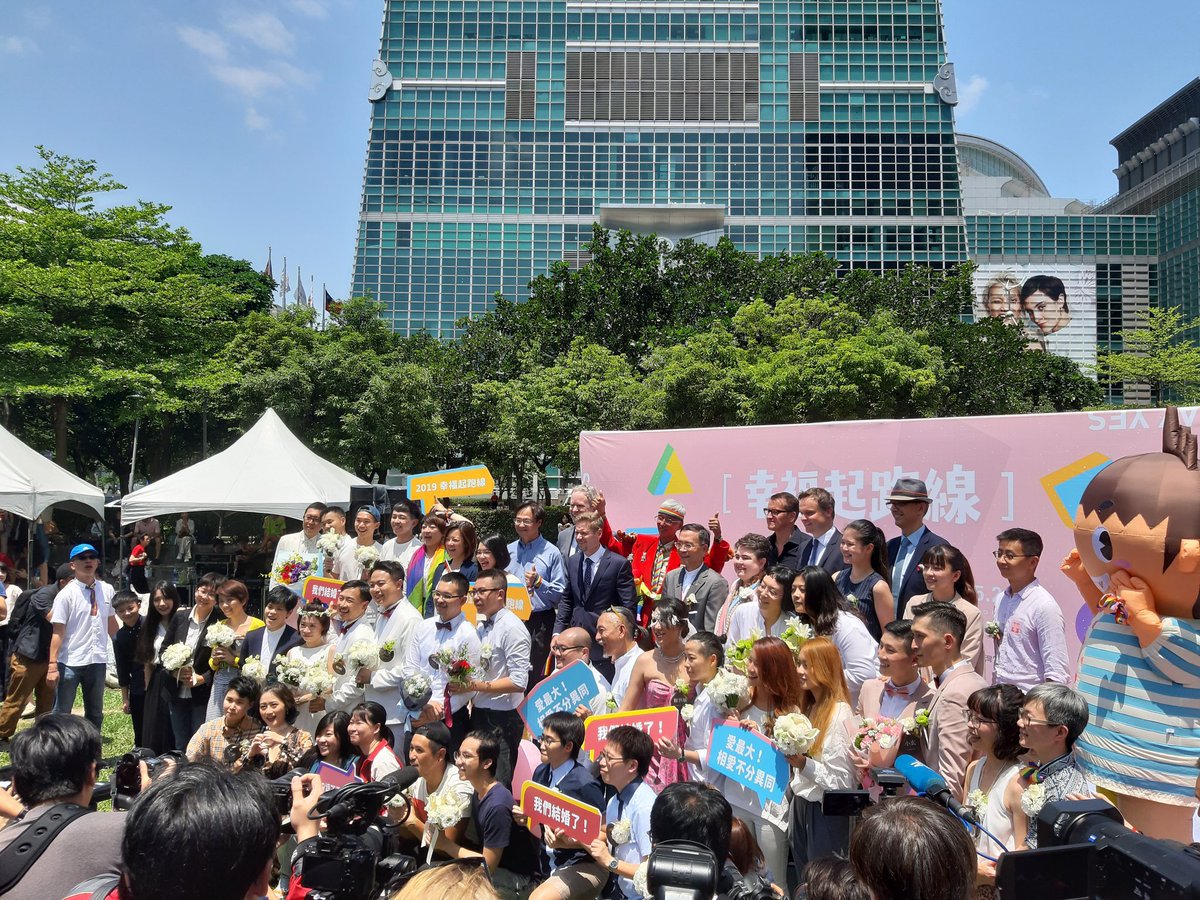 A male and female couple were the first to arrive at the downtown office in Taipei and register for their marriage.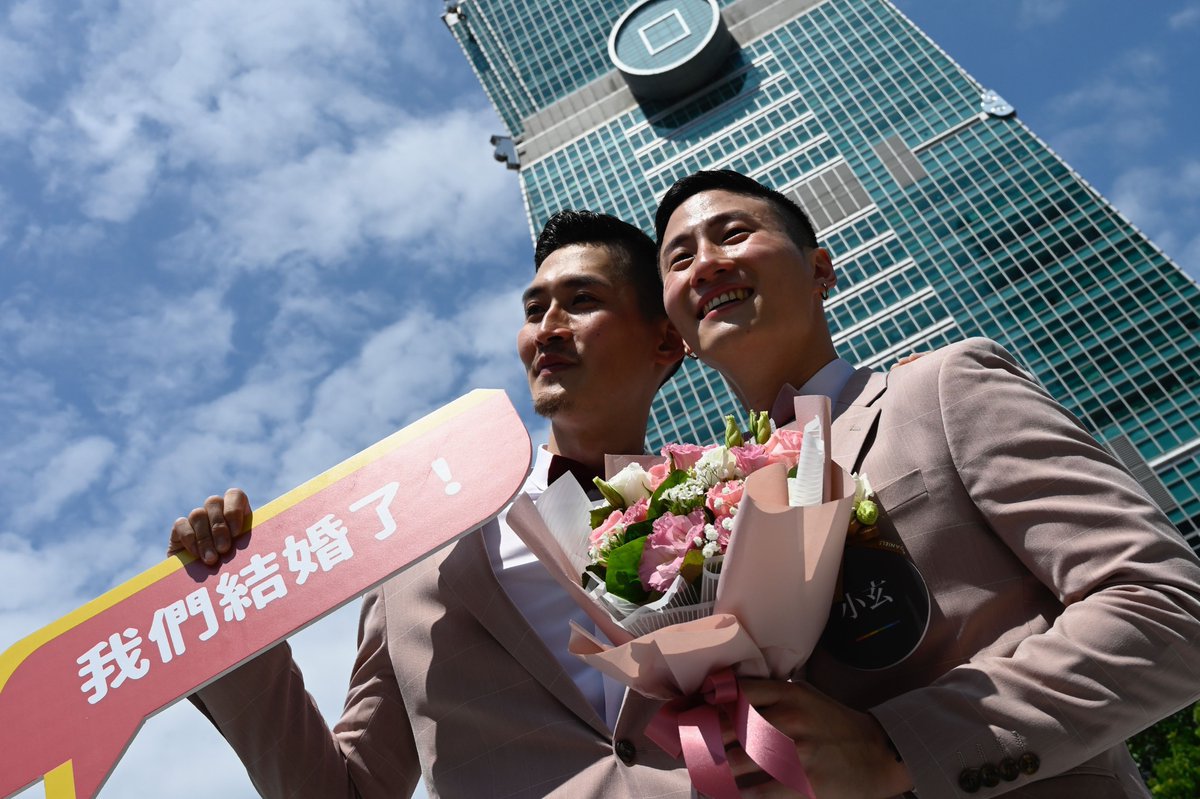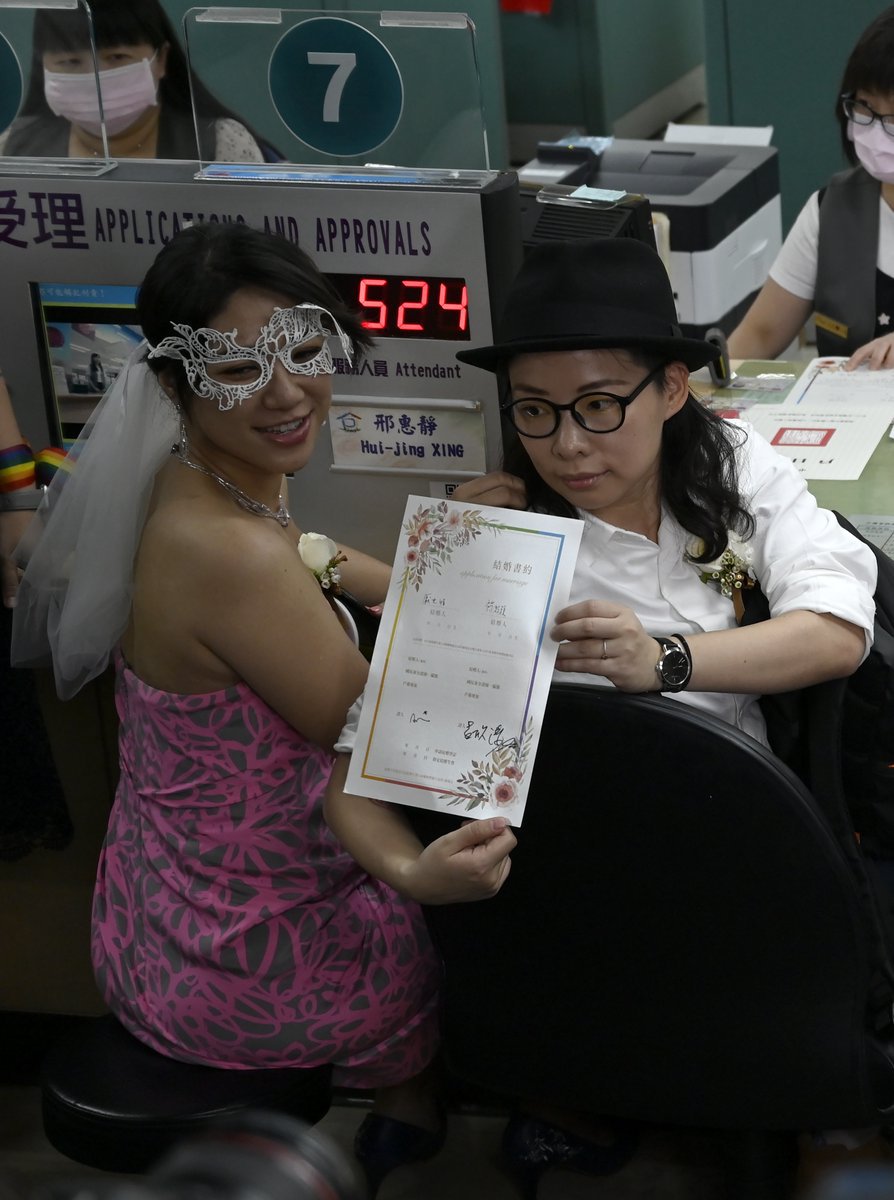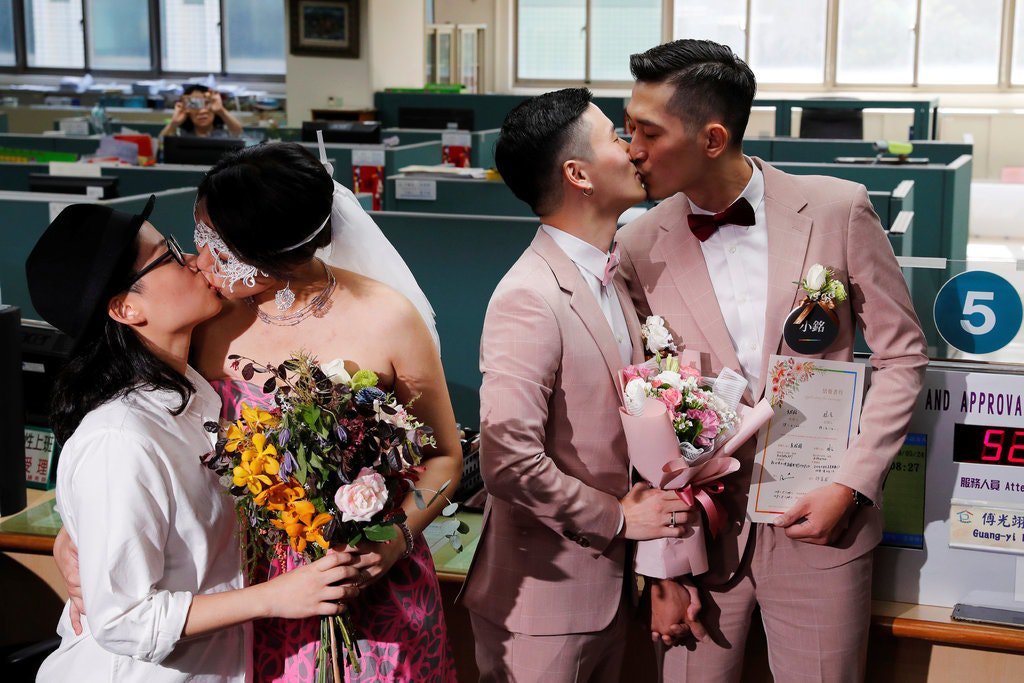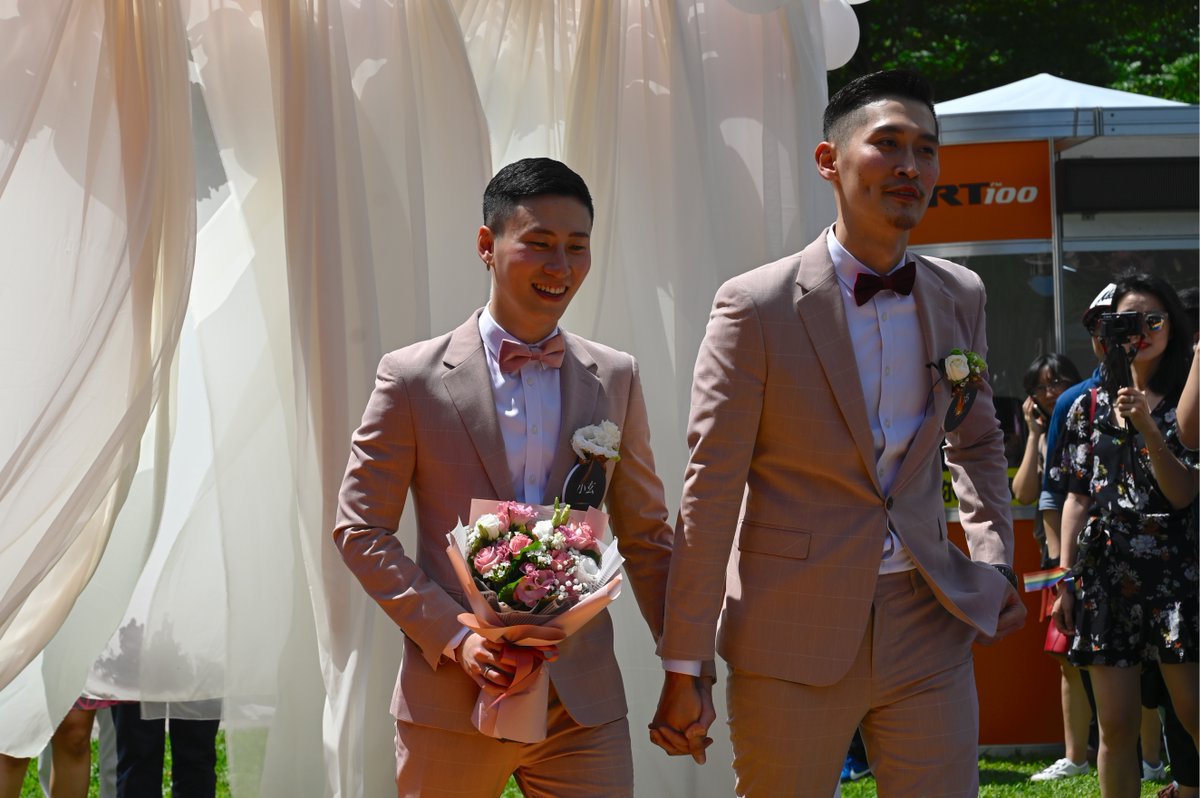 Taipei's Xinyi District Household Registration office witnessed perhaps one of its largest gathering of foreign and local reporters, trying to capture this historic moment. 
Can't get a photo of Asia's first legally registered same-sex couples, so here's a photo of people taking photos of them pic.twitter.com/a1K8UzIjyQ

— Chris Horton 何貴森 (@heguisen) May 24, 2019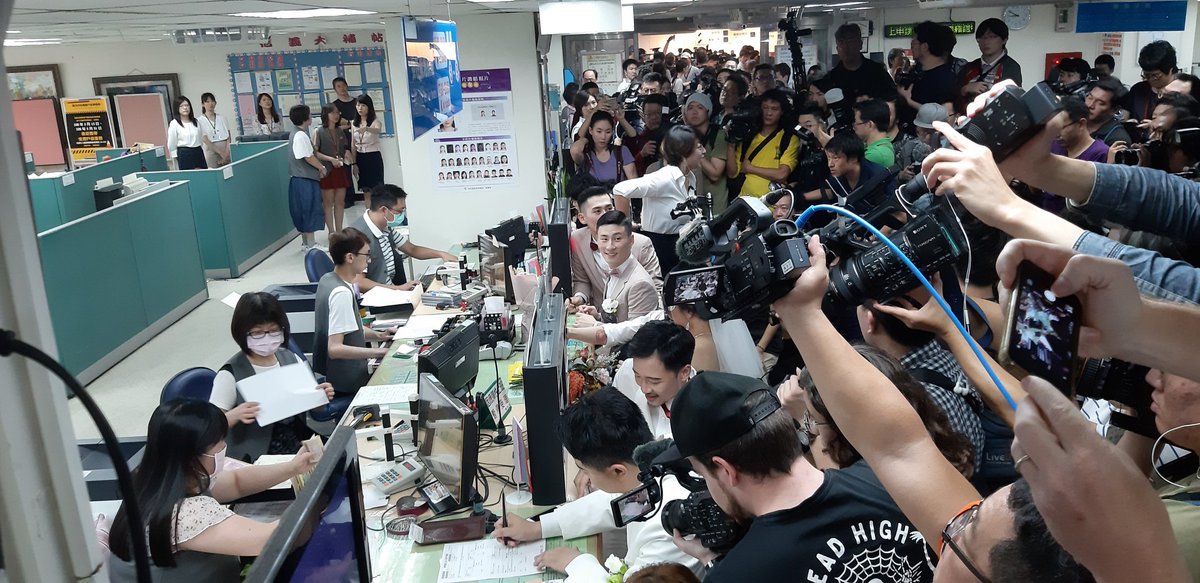 Couples, who'd been together for years, finally walked down a rainbow aisle, happily married. 
Moving scenes that would just make you tear up so easily. 20 couples, all brave and happy. Many have been together for more than a decade. One told me "I used to hide the rainbow flag after pride parade, but now I gotta find a place to show it with pride." pic.twitter.com/MczPfGl3cP

— William Yang (@WilliamYang120) May 24, 2019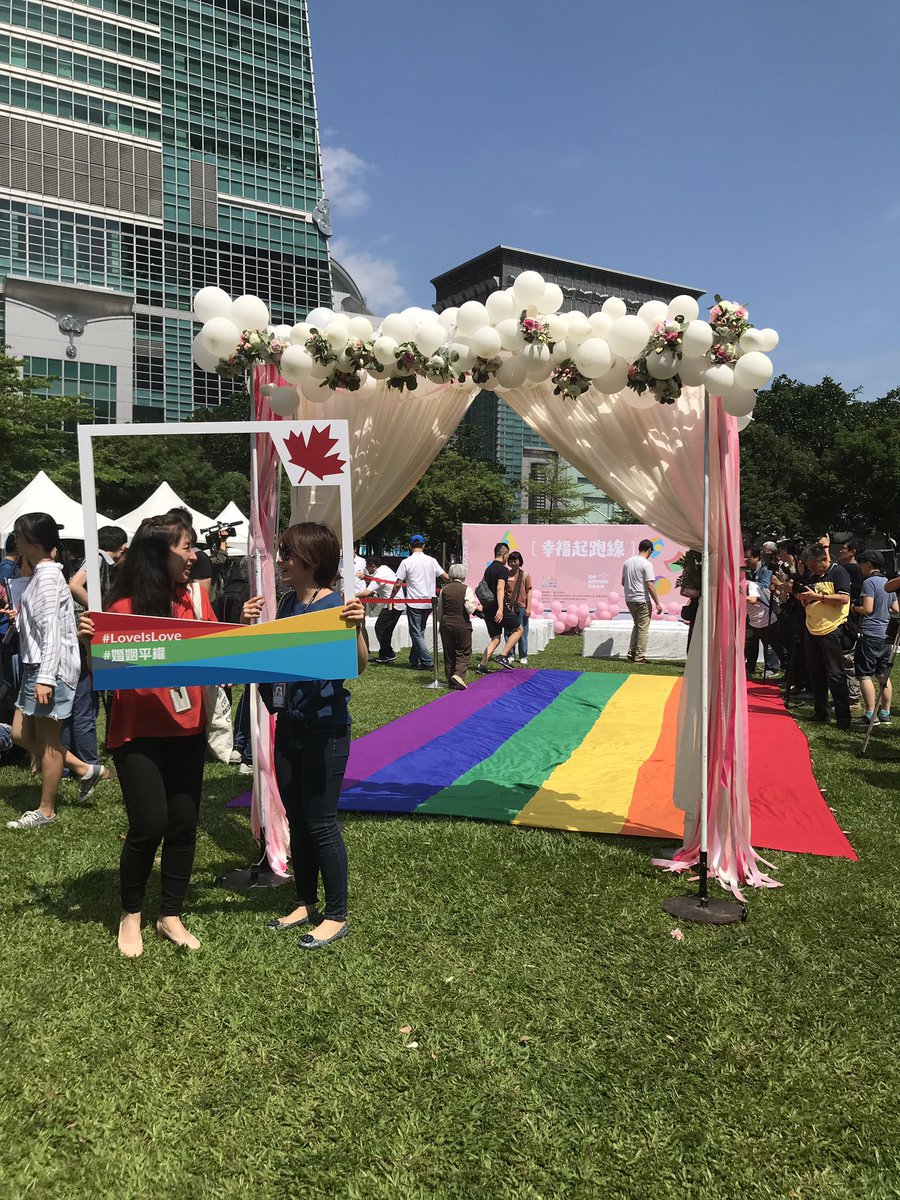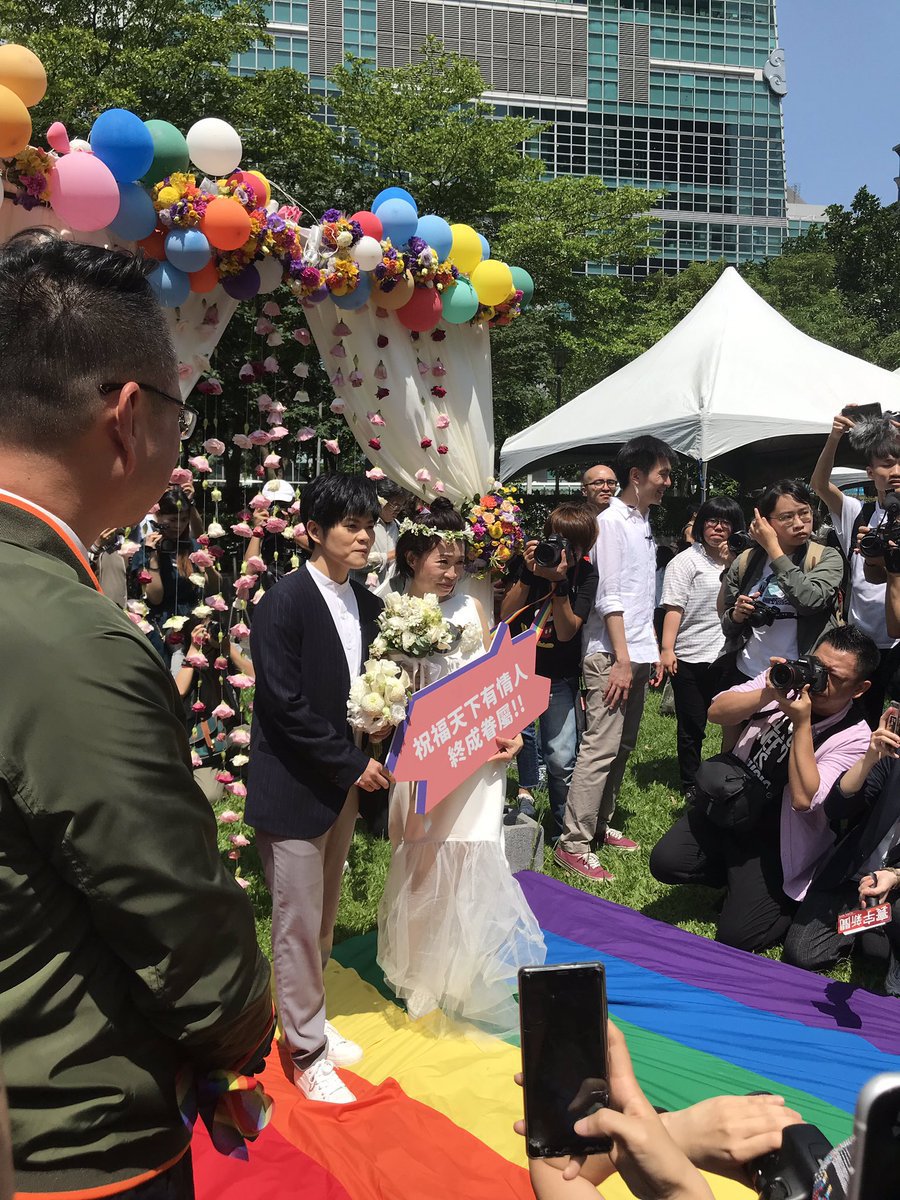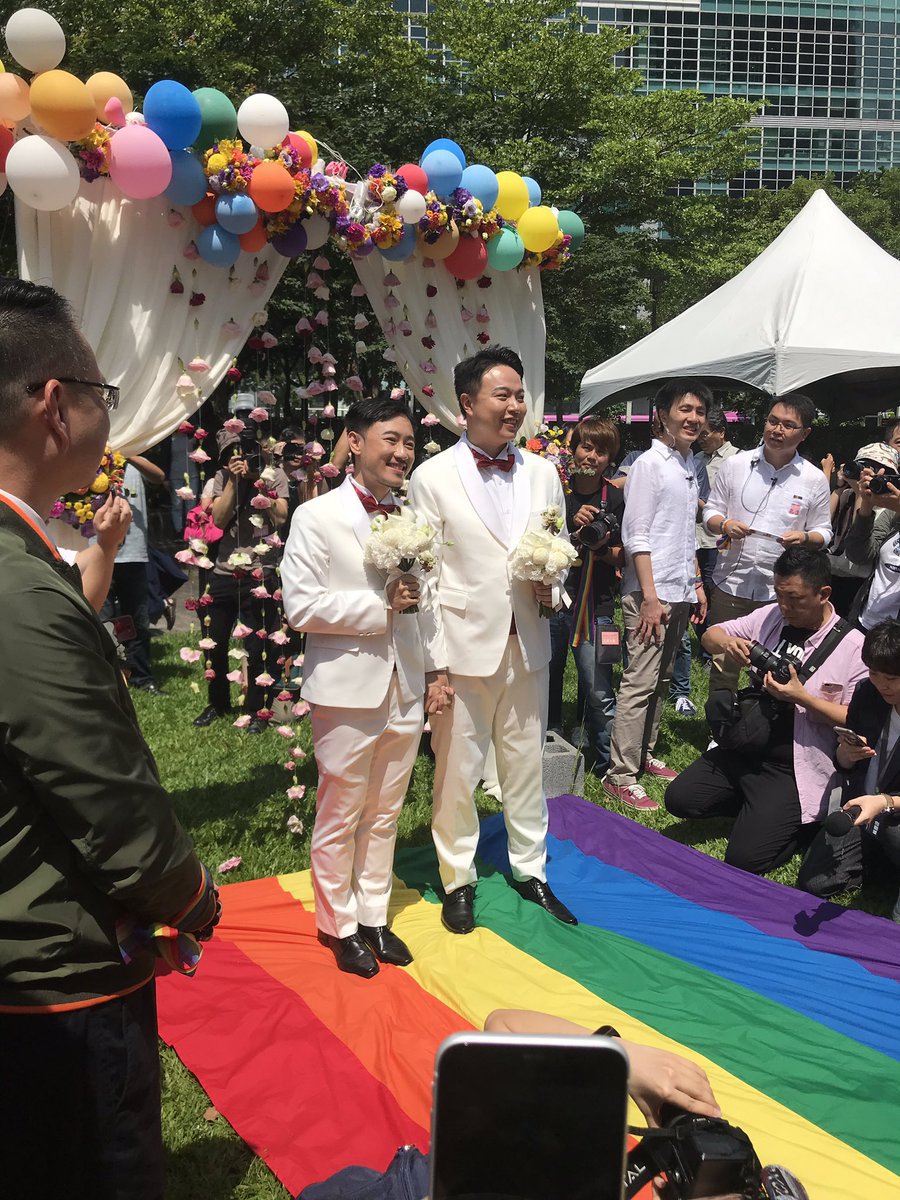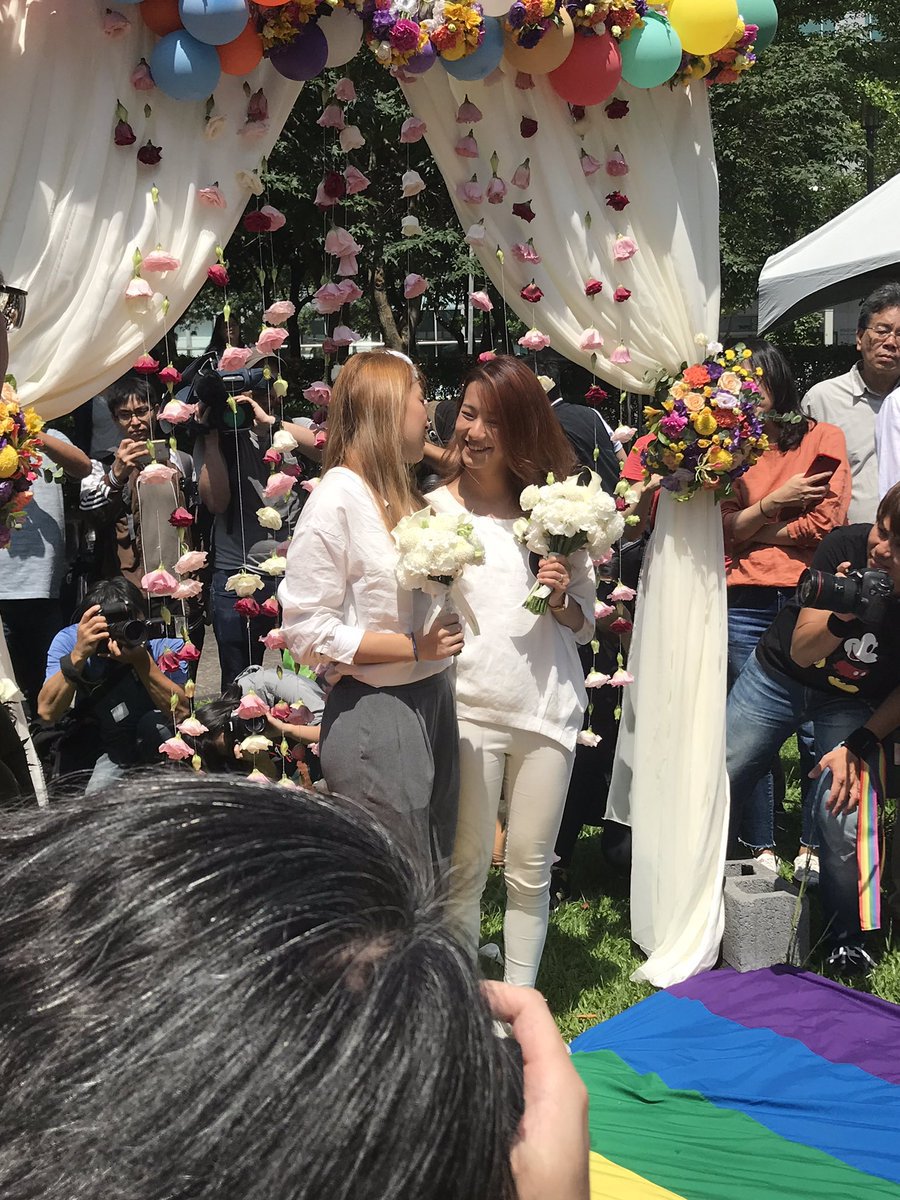 It was over 30 years ago, in 1986, that Chi Chia-wei was imprisoned for coming out as gay under martial Taiwanese law. 
This is a big day also for veteran gay rights activist Chi Chia-wei (right). He has spent three decades trying to petition successive governments on gay marriage. He eventually went to Taiwan's Constitutional Court and won in 2017, paving the way to today's events pic.twitter.com/qN4RxXkSuw

— Jerome Taylor (@JeromeTaylor) May 24, 2019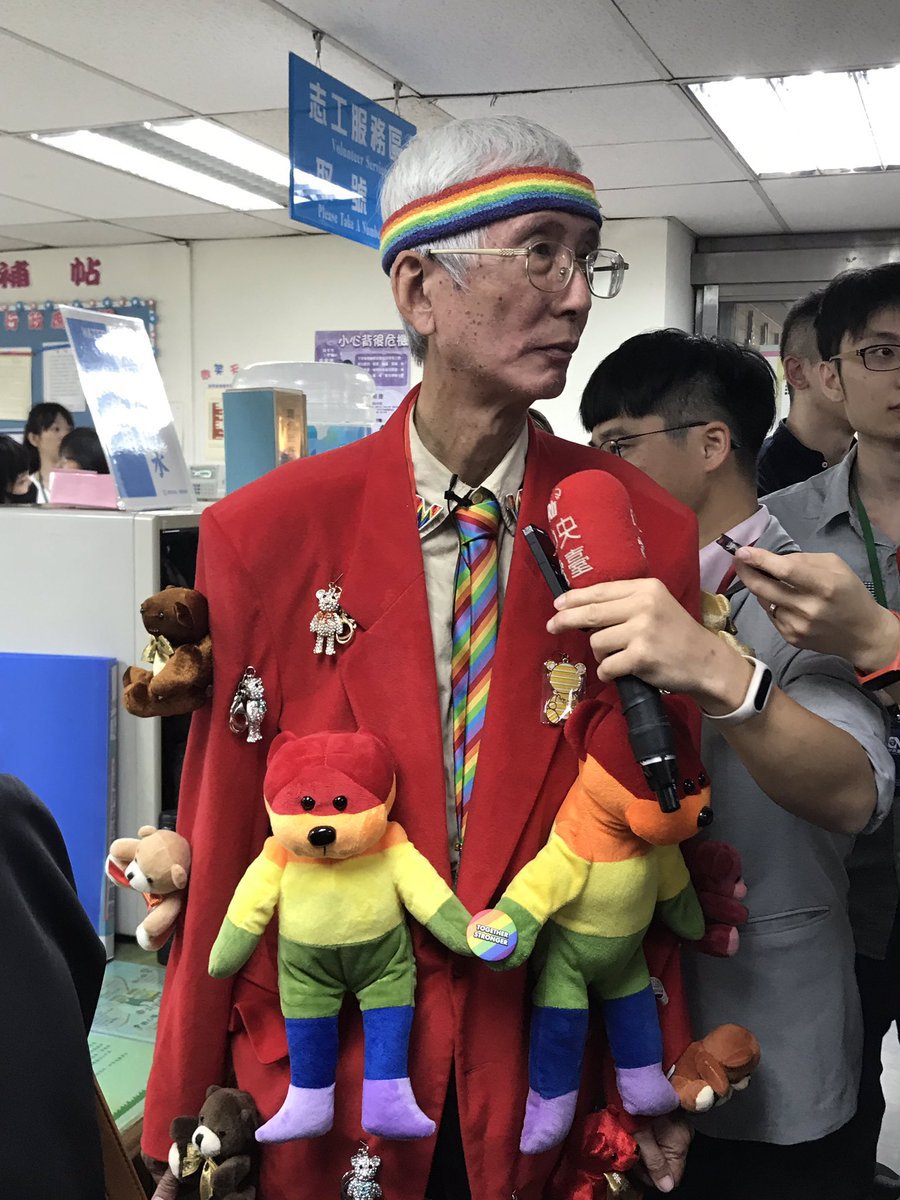 30 years later, he has finally won the first battle, but as per NYT, wishes for even greater progress. 
Progress is good. More progress is even better.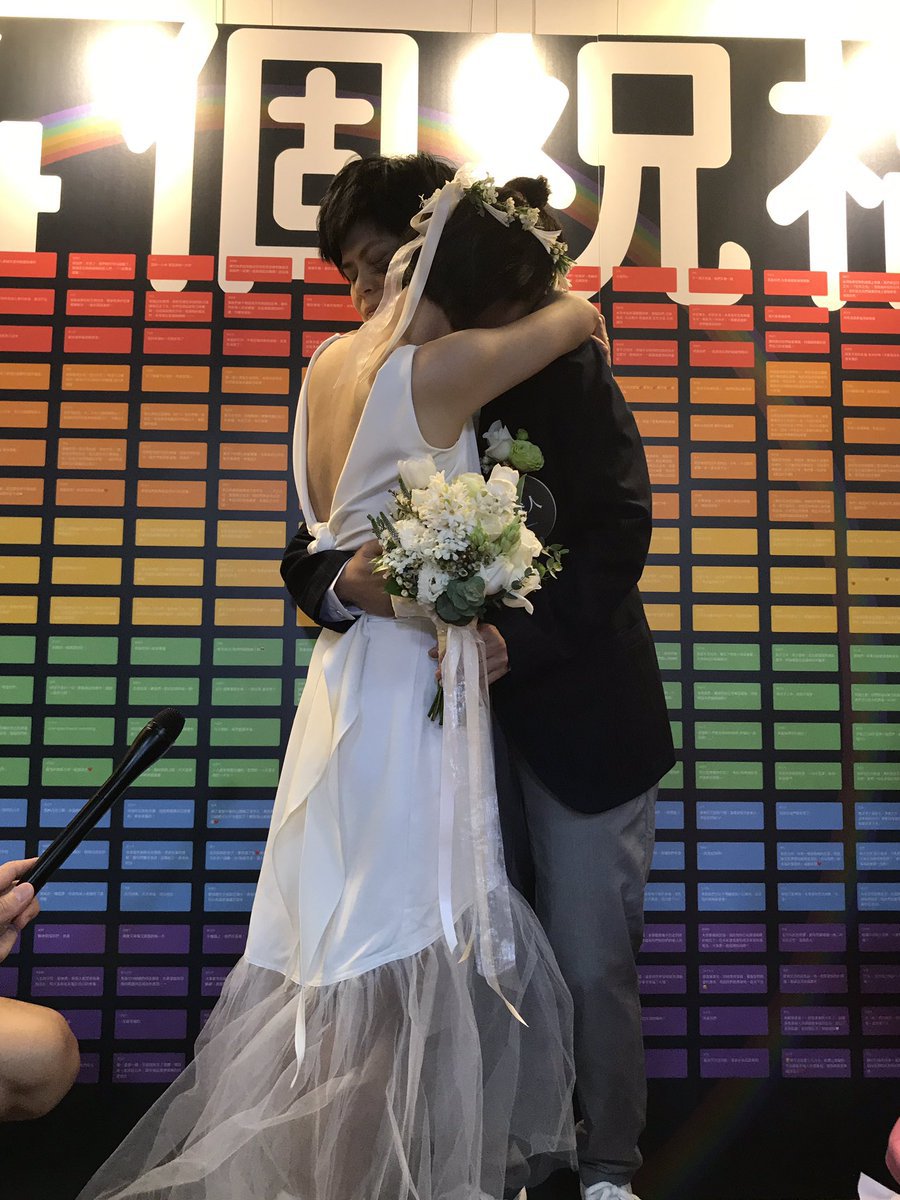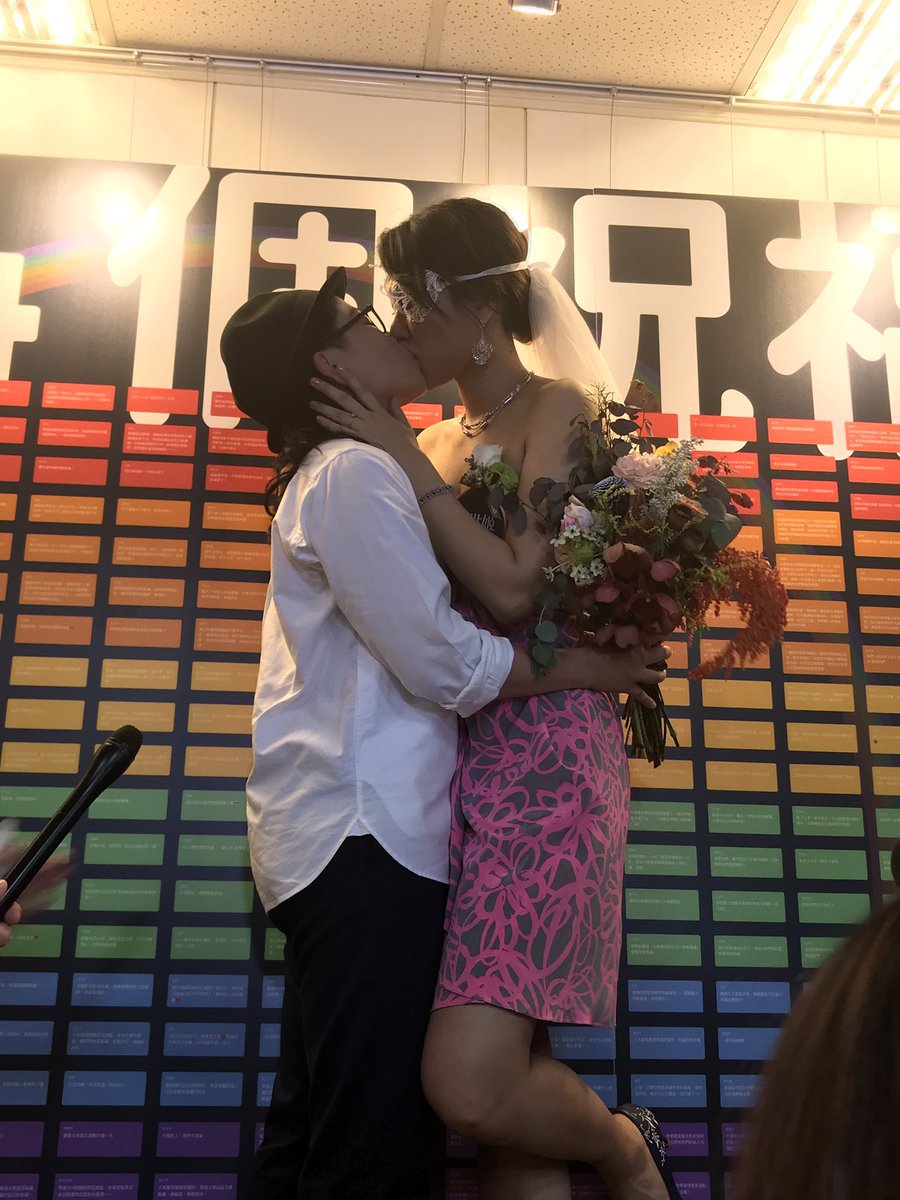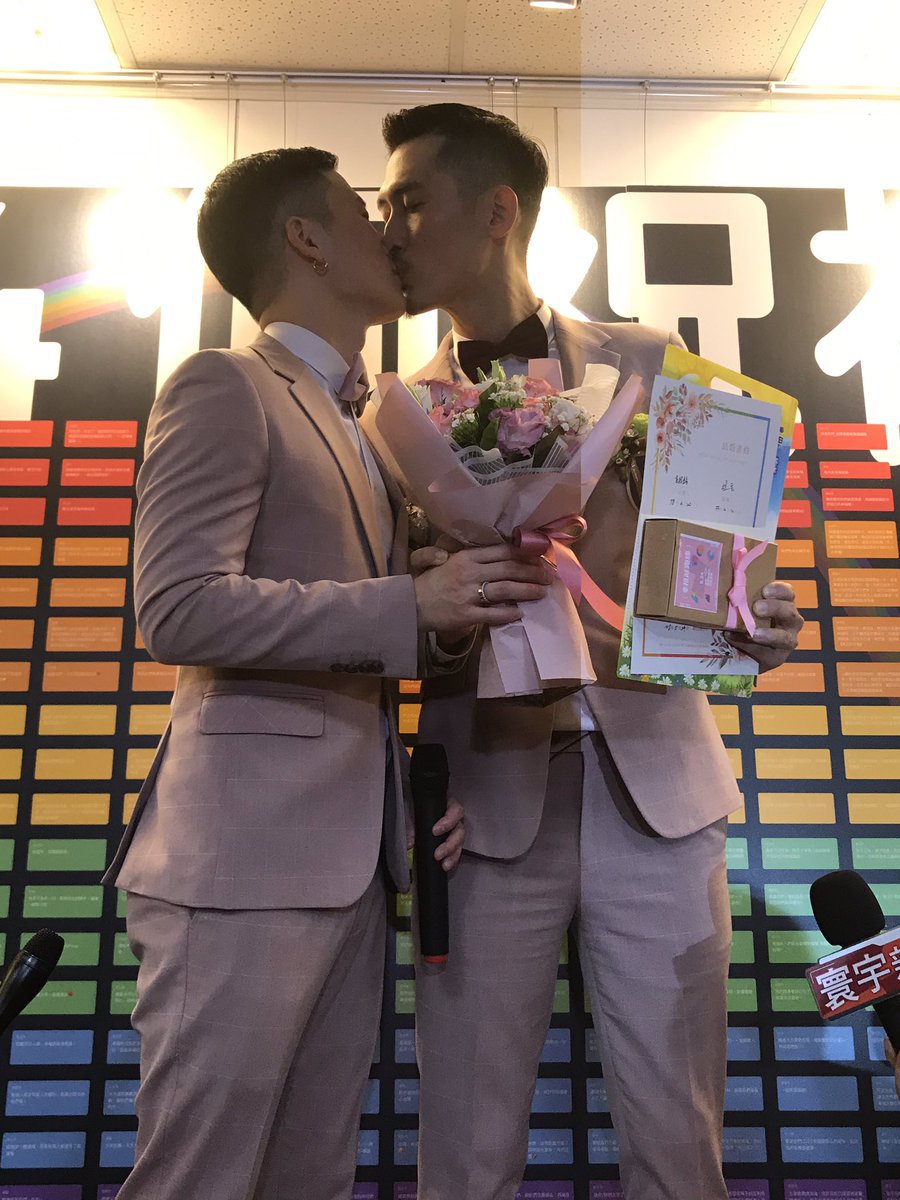 There may be other landmark judgments to achieve, but for now, it definitely looks like a historic win for Taiwan – one that deserves to be celebrated in style. 
All images from Twitter, unless specified otherwise. Feature image courtesy: Tyrone Siu/Reuters