Sarbananda Sonowal, 53, was today sworn in as the 14th chief minister of Assam in the presence of Prime Minister Narendra Modi, BJP president Amit Shah and other dignitaries at a huge public function at Khanapara field in Guwahati.
Sonowal, who became the first BJP chief minister of the state was sworn in by Governor Padmanabha Balakrishna Acharya. He took his oath in Assamese.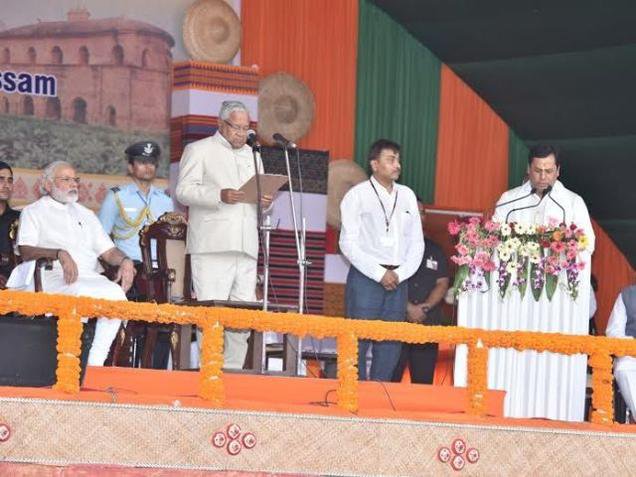 Heaping praise on the new CM, PM Modi while addressing the crowd said: "A leader belonging to the tribal community, a leader dedicated to serving society will now be the CM of Assam."
Born on October 31, 1962 in Molokgaon in Dibrugarh district to Jibeswar Sonowal and Dineswari Sonowal, he is a bachelor and a devout follower of Assam's renowned Vaishnav saints Sankardeva and Madhavdeva.  A low-profile man but always sporting an infectious smile, Sonowal's name as the party's face for the state Assembly elections came as no surprise as he came with a clean image and no baggage and enjoyed the confidence of Prime Minister Narendra Modi.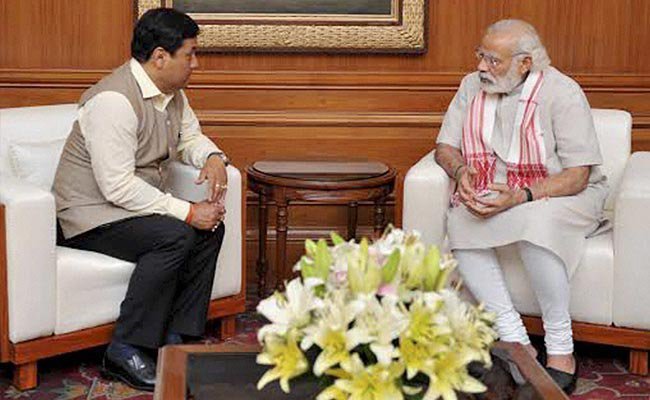 From student politics to joining AGP, then switching to BJP and becoming an Union Minister, the new Assam Chief Minister Sarbanada Sonowal's political journey to the top has been a steady climb marked by twists and turns. Here's a look:
Sonowal was included in the Union Cabinet though it left many senior party members from the state none too happy considering that he had joined the BJP only in 2011. 
The state unit, however, put up a united front in the elections under Sonowal, who also took charge as the party chief before the polls, to script history as the first state in the North East where the BJP has come to power.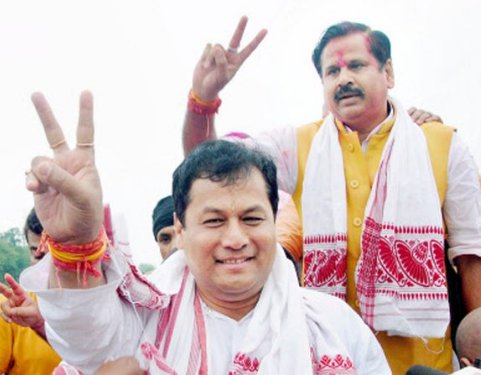 Credited with challenging the controversial Illegal Migrants' Determination by Tribunal (IMDT) Act in the Supreme Court which finally scrapped it, Sonowal's foray into politics began with his joining the All Assam Students' Union (AASU) where he served as its President from 1992 to 1999.
A major figure in the students' politics of the region, Sonowal, a law graduate, also became the Chairman of North East Students' Organisation (NESO) from 1996 to 2000. 
From AASU he predictably went on to join the Asom Gana Parishad in 2001, founded by his erstwhile seniors in the students' organisation, and was elected the party's MLA from Upper Assam's Moran constituency in 2001.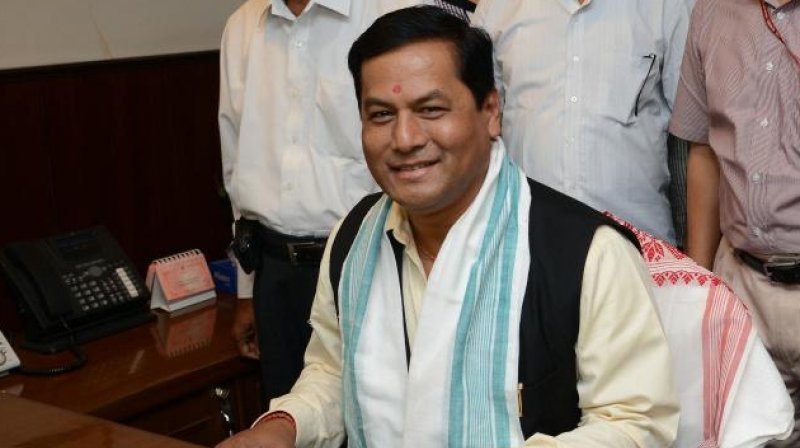 In 2004, he went on to successfully contest the Lok Sabha polls wresting the seat for the first time from the Congress by defeating former Union Minister Paban Singh Ghatowar. 
Sonowal left the AGP in January 2011 following differences with the party leadership and went on to join the BJP in February 2011. He went on to become the BJP state unit President in 2012 and was credited with raising the party's tally to seven from the earlier four and reducing the Congress' margin to three from seven in the 2014 Parliamentary polls.