School teachers were ordered by the education authorities in Singrauli district of Madhya Pradesh to serve food to guests at a government-sponsored mass wedding held yesterday. 
The district education officer (DEO), however, clarified that this order was not mandatory for the teachers. An organisation of primary and middle school teachers has termed the order as violation of Right to Education (RTE) Act, which does not allow using services of teachers for such purposes.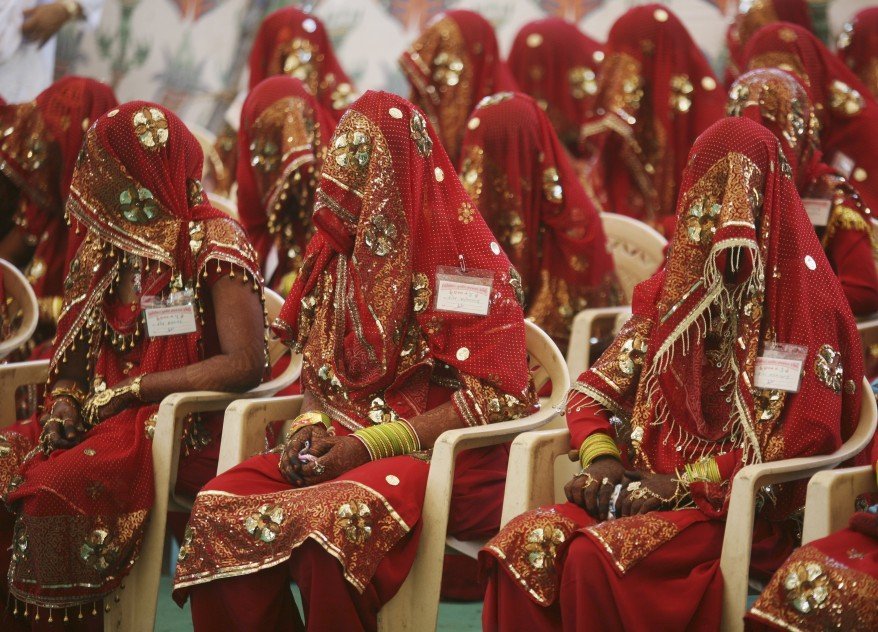 The education department in Singrauli, in the order, had directed the teachers to serve food to the guests at the mass wedding ceremony, in which 2,400 couples tied knots in presence of the Madhya Pradesh Chief Minister Shivraj Singh Chouhan and other dignitaries. 
"Yes, I had issued an order asking the teachers to serve food and also to perform other works during the mass wedding," Singrauli's DEO R K Dubey told PTI. 
"This historic mass wedding ceremony was expected to be attended by 50,000 to one lakh guests. So, the teachers were told to be present and help in ensuring the arrangements at the venue through this order," Dubey said.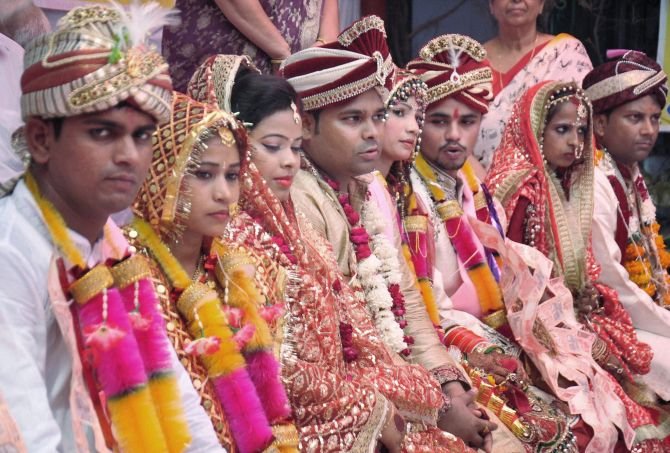 "There was buffet system for dining at this ceremony, so the services of teachers were not required for serving the food," he said. In this order issued on May 20 by the DEO, the names of teachers were mentioned along with the specific dish they were supposed to serve. 
Harish Kumar Maran the general secretary of Madhya Pradesh Shaskiya Prathmik Evam Purva Madhyamik Shikshak Sangh, said "Pressing teachers to serve food during the mass marriage ceremony was not in accordance with the dignity of this profession. This was sheer misemployment of teachers which would only discourage them." He said the RTE Act clearly said that services of teachers cannot be used for the non-teaching work except during elections or natural calamities like flood and earthquake.
 During the mass wedding, 300 priests solemnised marriages of about 2,400 couples under the Mukhyamantri Kanyadan Yojana.
 Under this government scheme, the state government provides Rs 17,000 for the bride, gifts worth Rs 5,000 besides a smart phone to the couple. In his address at the ceremony yesterday, the chief minister said the couples would be given a gas connection under Pradhan Mantri Ujjwala Yojana. 
(Feature image source: PTI)